Top 10 Best Latino Baseball Players in 2021
Ranking the best Latino MLB Players of 2021 in Celebration of Hispanic Heritage Month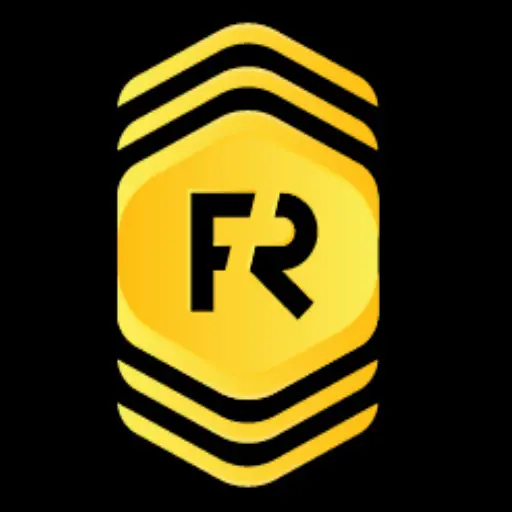 By Test User | August 16, 2021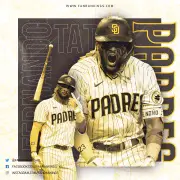 The game of baseball is filled with talent from all around the world including a long list of great current Latino stars as well as some of the game's greatest players in history. When looking through the history of baseball, many great Latino baseball players jump out at you including the likes of Roberto Clemente, Manny Ramirez, Miguel Cabrera, Vladimir Guerrero, Albert Pujols and Mariano Rivera.

While Cabrera and Pujols continue to add to their storied legacies, the game of baseball in 2021 is filled with a new crop of Latino stars to include the likes Vladimir Guerrero Jr and Fernando Tatis Jr. With that said, here is our list of the Top 10 Latino Baseball Players in 2021 in honor of Hispanic Heritage Month.  
Top 10 Latino Players
Wander Franco
Team: Tampa Bay Rays
Coming in at number 10 is the freshly called up Wander Franco of the Tampa Bay Rays. Franco, who was the top prospect in all of baseball before being called up by the Rays, is an electric ball player who has a ton of talent. 
Since being called up, Franco is hitting .244 over 41 games with six doubles, three triples, six home runs and 24 runs batted in. Prior to being called up, Franco was hitting .315 at Triple A with 11 doubles, six triples, seven home runs and 35 runs batted in. Franco could see his name rise over the next few seasons. 
Rafael Devers
Team: Boston Red Sox
One player who could be higher up on this list if it wasn't for the talent above him is the Boston Red Sox third baseman Rafael Devers. 
Devers, who will turn 25 in October is leading all of Major League Baseball with 89 runs batted in while ranking in the top ten in both doubles and home runs. His success early on helped him earn his first trip to the All-Star team as the starting third baseman on the American League squad.
Julio Urias
Team: Los Angeles Dodgers
The one pitcher that finds his name on the top 10 Latino Baseball players in 2021 list is the Los Angeles Dodgers young starter Julio Urias. 
Urias, who was a top prospect in the Dodgers organization is putting it all together this season as he has posted a 3.29 earned run average over his first 24 starts this season while posting an impressive 13-3 overall record. Urias has showcased his abilities both as a starter and as a reliever out of the bullpen over his young career. 
Francisco Lindor
Team: New York Mets
Despite the struggles for Francisco Lindor this season, the first year New York Mets star is still one of the game's top stars and is just 27 years old. 
Lindor, who signed with the Mets this offseason is batting just .228 this season while picking up 11 home runs to go along with 36 runs batted in. Prior to the shortened season last year, Lindor had hit at least 32 home runs in three straight seasons. Look for the Mets shortstop to bounce back down the stretch and move forward into 2022. 
Manny Machado
Team: San Diego Padres
One talked about as the game's best defensive third baseman and an overall top prospect is putting together a solid season in 2021 at just 29 years old. 
Machado, who has been around a lot longer than a few names on this list continues to put together solid offensive seasons while providing solid defense. Through his first 408 at bats this season, Machado is batting .279 with 23 doubles, 21 home runs and 78 runs batted in.
View this post on Instagram
Swipe right for best Latino MLB Player Fan Rankings and follow @fanrankings to stay up to date
---
JoséRamírez
Team: Cleveland Indians
Add another third baseman to the list of the top 10 Latino Baseball players list as José Ramírez is as good a fielder and hitter as any third baseman in all of baseball. Ramírez who is in his ninth season in the Majors is batting .254 on the year to go along with 23 doubles, four triples, 26 home runs and 72 runs batted in while posting a .341 on base percentage. 
His production for the Cleveland Indians helped him earn his fourth trip to the MLB All-Star game. At just 28 years of age, Ramírez is a three time All-Star, won three Silver Slugger awards and was a member of the 30-30 club back in 2018. 
Ronald Acuña
Team: Atlanta Braves
Coming in at number four of the Top 10 Latino Baseball players in 2021 is the Atlanta Braves star outfielder Ronald Acuna Jr. Despite suffering a season ending injury, Acuña Jr is one of the best players in all of baseball and put together a brilliant start to the 2021 MLB season. 
The Braves outfielder was the NL player of the Month in April batting .341 with eight home runs and 18 runs batted in. Prior to his injury, Acuna was batting .283 with 24 home runs, 19 doubles, 52 runs batted in and a league high 72 runs scored. In addition Acuna had posted a .394 on base percentage and a .596 slugging percentage. 
Juan Soto
Team: Washington Nationals
Another name that could be talked about as being at the top of the list of the Top Latino baseball players is Juan Soto of the Washington Nationals. Soto, who is only 22 like the top two stars, has been at the MLB level since being called up in 2018. Soto became a key member of the Nationals helping the club win the 2019 World Series. 
Soto followed that up by leading the NL in batting average in 2020 while winning his first Silver Slugger Award. On the year, Soto is batting .302 with 19 home runs to go with 63 runs batted in while scoring 75 runs. Soto leads all MLB players with a .437 on base percentage as well as leading all players with 88 walks. 
Vladimir Guerrero Jr.
Team: Toronto Blue Jays
Like Fernando Tatis Jr, Vladimir Guerrero Jr is the son of a former MLB player and in his case one of the greatest Latino baseball players of All-Time.  Guerrero Jr is also just 22 years of age and is putting together a brilliant 2021 MLB season for the Toronto Blue Jays. 
Currently Guerrero Jr is second in all of baseball with 35 home runs, second in runs batted in with 88, seventh in batting average with a .314 average and third in on base percentage with a .409 mark. Guerrero Jr was named to his first MLB All-Star team in 2021. 
Fernando Tatis Jr.
Team: San Diego Padres
It is hard to argue that Fernando Tatis Jr isn't just the best Latino baseball player in the league but possibly the best overall baseball player in the game at just 22 years of age. Tatis, whose father Fernando Tatis Sr also played Major League Baseball, was traded to the San Diego Padres in 2016 and made his MLB debut in 2019. 
After winning the NL MVP in 2021, Tatis Jr is batting .300 through his first 88 games this season while battling injuries. Despite missing time, Tatis Jr, has 33 home runs, 21 doubles, 74 runs batted in and 81 runs scored. 
How would you rank these great players? Rank below to be added in the Power Rankings and to have a chance to win a gift card to LAZADA, Amazon, Fanatics.com, or more that is specific to you. Join the contest by ranking below.
POPULAR POSTS
Thank you
Your email has been successfully subscribed.
Sorry, there are no polls available at the moment.