MLB Top 10 Right Fielders – June 2021 Rankings
Mookie Betts and the best Right Fielders of Major League Baseball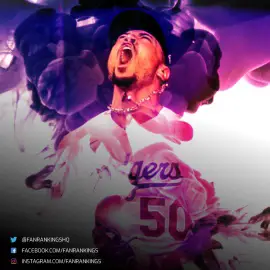 (Don't forget to rank your Top 10 Right Fielders at the end of this article for a chance to win a $50 gift card or the equivalence of this amount of your country) 
 
As the game has said good bye to some great right fielders over the past few seasons including future Hall of Famer, Ichrio Suzuki and All-Star Nick Markakis, the game is not lacking talent at the position. Here is our Top 10 MLB Right Fielders: 
Top 10 MLB Right Fielders
10. Joey Gallo, Texas Rangers
One name that has all of the power potential to dominate the leader board is the Texas Rangers power hitting outfielder Joey Gallo. Over his first two full seasons at the Major League level, Gallo posted back to back 40 home runs seasons. However a 2019 season that saw him struggle as well as him battle injuries, he dropped to just 22 home runs. Despite that drop, Gallo rebounded with 10 home runs over 57 contests last season and has 11 through his first 63 contests this season. All in all, Gallo is just 27 years old with 131 career home runs and over 840 total bases. 
 
9. Nick Castellanos, Cincinnati Reds
Coming in at number seven is the Cincinnati Reds outfielder Nick Castellanos. Castellanos is been on fire for most of the 2021 MLB Season posting a .351 batting average over his first 242 at bats while hitting 13 home runs to go along with 37 runs batted in. Castellanos has been consistent over the past four seasons including hitting 14 home runs last season after posting at least 23 home runs in three straight seasons.  
8. Kyle Tucker, Houston Astros
Here is one of the younger studs of Major League Baseball and one name that is slowly moving up the leader board among the best right fielders in baseball. The Houston Astros right fielder Kyle Tucker is just 24 years old and has shown he can play at the Major League level. After posting 27 extra bases (9 home runs) and 42 runs batted in last season, Tucker has continued that success this season with 16 doubles, one triple and 13 home runs in his first 64 at bats this season.  
7. Teoscar Hernandez, Toronto Blue Jays 
One of the most exciting teams to watch in all of baseball is the Toronto Blue Jays. The Blue Jays are field with young studs including Teoscar Hernandez who has put together quite a solid resume over his first few seasons at the Major League level. Over his first 194 at bats this season, Hernandez ranks near the top 5 among right fielders in nearly every offensive category (.294 batting average, 10 home runs and 41 runs batted in). Last season, Hernandez hit 16 home runs in just 50 contests following up seasons with 26 home runs in 2019 and 22 home runs in 2018. 
6. Mitch Haniger, Seattle Mariners
Here is one name that might surprise a few people reading this list but when you look at his success over the past few seasons it is hard to look past Haniger who is just 30 years old. Currently, Haniger ranks second in home runs among right fielders in 2021 and fifth with 40 runs batted in on a bad Seattle Mariners ball club that has struggled at times to produce. Along with his success this season, the Mariners right fielder hit 15 home runs in just 63 games last season after posting a career high with 26 runs batted in during the 28 MLB season. Prior to the season, Haniger may have been left off of this list but his hot play this season has helped him move up the list of top MLB right fielders. 
View this post on Instagram
Swipe right for Right Fielder June Fan Rankings. Follow @fanrankings to stay up to date
---
5. Aaron Judge, New York Yankees
A name that could easily be higher on this list is the New York Yankees All-Star outfielder Aaron Judge. Judge who is one of the most feared hitters in all of baseball when on the diamond has struggled to stay healthy over the course of his young career. Last season, Judge managed to play in just 28 games during the shortened season and has failed to reach more than 112 games in the previous two full seasons. With all that said, Judge has been hot this season early on racking up 15 home runs to go along with 35 runs driven in. If Judge can prove he can stay healthy, he has a shot to move up this list as he is just 29 years old.  
4. Bryce Harper, Philadelphia Phillies
Once the top option among all right fielders, has seen his name rise up the list over the past few seasons while struggling to stay consistent and healthy. However, despite the downward trends, Bryce Harper is just 28 this season has already amassed over 1,100 hits and 240 career home runs. In addition, Harper has racked up six All-Star trip nods, won the NL MVP award, led the NL in Home Runs and won the NL Rookie of the Year Award. Over his career, Harper has three 30 plus home run seasons and has shown his ability to play the position well.  
3. Juan Soto, Washington Nationals
Another bright spot in the National League and one of the best players in all of baseball is the Washington Nationals Juan Soto. Despite landing at number three it is hard to take anything away from this kid as he has the tools to produce as he dominates the game. In 2019 Soto finished the season with 34 home runs to go along with 110 runs batted while following that up with 13 home runs and 37 runs batted in over just 47 games last season. While the season has gotten off to a slow start, Soto has the talent to rebound down the stretch.  
2. Ronald Acuna, Atlanta Braves
This might be the one man in all of baseball that could be switched into the top spot as the top MLB right fielder. The Atlanta Braves All-Star outfielder has simply put on a show for the fans of Atlanta as well as the rest of Major League Baseball. Since being called up, Acuna has made two All-MLB second teams, won the NL Rookie of the Year, made the 2019 MLB All-Star team, led the national league in stolen bases and finished in the 30-30 club. After finishing the shortened 2020 MLB season with 14 home runs to go along with 29 runs batted in, Acuna has gotten off to a hot start in 2020, already eclipsing his home run total from a year ago as he sits with 18 in the middle of June. In addition to his bat, Acuna is one of the best defensive outfielders in baseball.  
1. Mookie Betts, Los Angeles Dodgers
The Los Angeles Dodgers All-Star is just 28 years of age and continues to be a dominant force in the lineup since the team acquired him in a blockbuster trade from the Boston Red Sox. After being acquired before the shortened 2020 MLB season, Betts helped the Dodgers dominate the NL West before winning the division and eventually winning the 2020 World Series. In just 55 games last season, Betts batted .292 with 16 home runs to go along with 39 runs batted in and 47 runs scored. While he has struggled early this season, Betts still has shown his ability to swing the bat and get on base.  
How would rank the Right Fielders of today? Rank below to be added in the Power Rankings and to have a chance to win a gift card to LAZADA, Amazon, fanatics.com, Jumia, and more (Depends on your country). Sign up for our Newsletter for updates. Join the contest by ranking below. 
POPULAR POSTS
Thank you
Your email has been successfully subscribed.
Sorry, there are no polls available at the moment.