Top 10 Oceania National Teams – OFC 2023 Rankings
Ranking the best Oceania soccer teams in this year's 2023 Oceania Football Confederation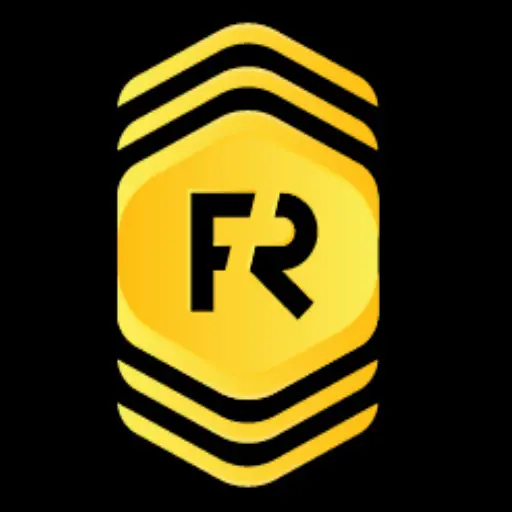 By admin | May 18, 2023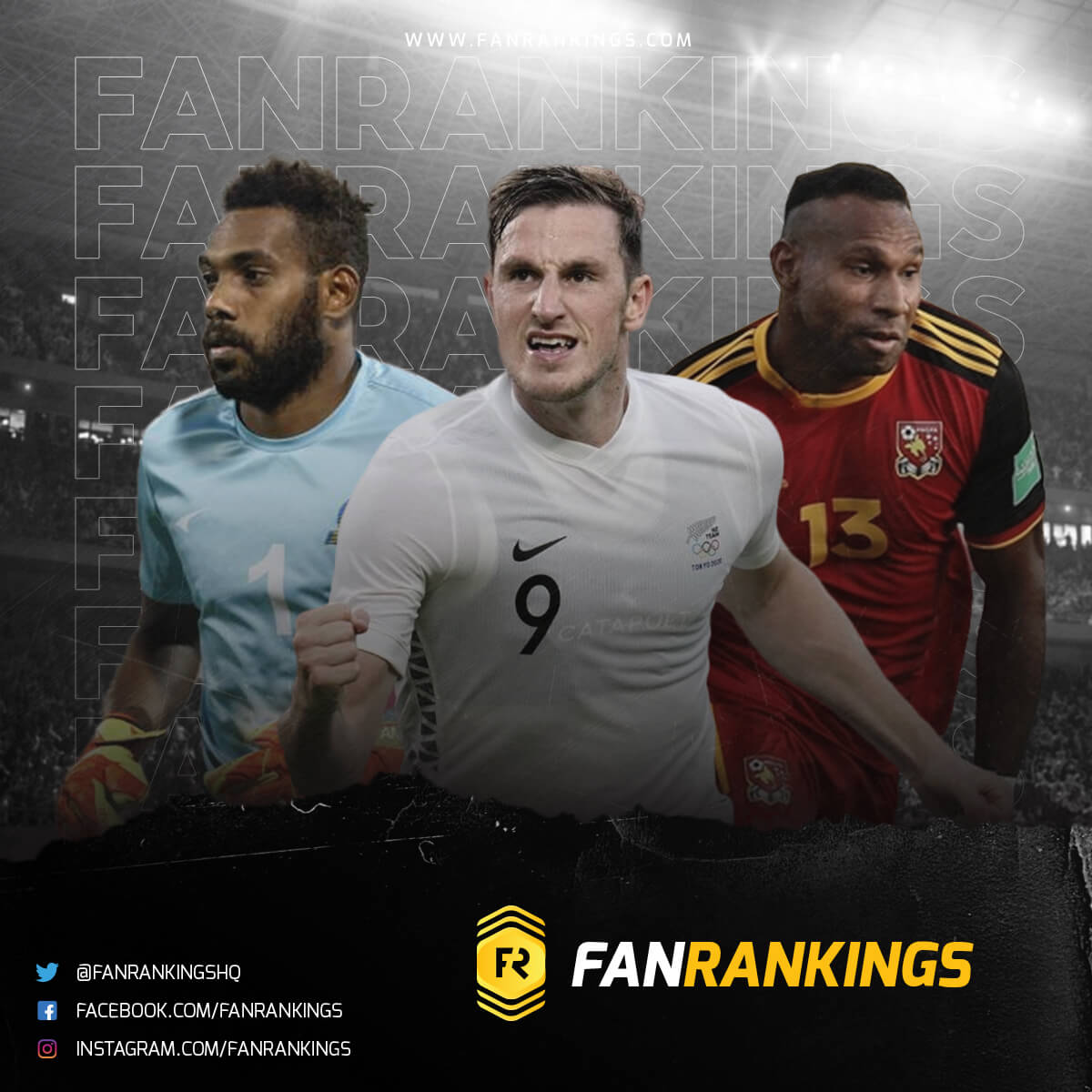 Oceania World Cup Qualifiers
Football in Oceania might not get the coverage and exposure of, say, Latin American and European football, but there is no shortage of passion and love for the beautiful game in that part of the world. There are several countries with football culture and have gone through a lot of development in the game in recent years.
However, which national teams are the best in Oceania? When push comes to shove, which teams are usually the favorites to qualify for the next edition of the FIFA World Cup or the OFC Nations Cup? And which players are the most important for their respective teams? These questions and some more are going to be answered in the following list.
Top 10 Oceania Soccer Teams
10. Tonga
Tonga is one of those small national football teams that have to play to qualify to the Oceania qualifiers of the FIFA World Cup, which goes to show that, while passionate, this is one of the humblest sides when it comes to football in this side of the pond.
Their biggest achievement in the international stage was getting their first ever couple of victories over the likes of Cook Islands and Samoa back in the 1993 Polynesian Cup. After that there has been a lot of struggle and difficulties for football in Tonga, although there have been recent efforts and investments to make the sport grow there.
In terms of their most important players, their player with the most caps in the national team is midfielder Kilifi Uele, who holds the record for being the oldest goalscorer at international football (scored at age 43 against New Caledonia back in 2017). He also plays beach soccer and was part of the Tonga national team that participated in the 2019 OFC Beach Soccer Nations Cup.
9. Vanuatu
Considering that the former New Hebrides nation became the Republic of Vanuatu back in 1980, the history of this national team is not that big, although they have done a couple of major upsets in Oceania over the years.
Some of their biggest achievements at the international stage include defeating Oceania powerhouse New Zealand by a 4-2 score in the 2004 Oceania Nations Cup, which kept the latter from competing for a qualifier to the 2006 FIFA World Cup held in Germany. They did a similar feat in the 2007 South Pacific Games by defeating Solomon Islands, also leading to them not being to challenge for a place in the 2010 FIFA World Cup in South Africa.
Their player with the most caps and goals was striker Richard Iwai, who played 34 matches and scored 20 goals with the Vanuatu national team from 2000 to 2011, and who is now working as a coach. The most important footballer in their team these days is forward Alex Saniel, who is currently playing in New Zealand side Franklin United, making him the only Vanuatu player who is currently performing abroad.
8. American Samoa
American Samoa is probably one of the national teams with one of the most colorful histories in Oceania football. This is due to the fact that this team has managed both great victories and tremendous losses.
From the latter's perspective, they happen to be known for being the national team with the highest FIFA-sanctioned defeat in the history of the game: a 31-0 loss against Australia back in 2001. However, they continued to strive for improvements, and in 2011 they managed to get their first-ever victory by defeating Tonga 1-0 in an official match.
Defender Andrew Setefano, at 35 years old, is still the national's team captain and has been for quite some time now, playing with American Samoa since 2011 with 15 caps. He has had a very colorful career, playing in New Zealand, Papua New Guinea and several other clubs in Samoa as well.
7. Papua New Guinea
Compared to other countries on this list, Papua New Guinea has a wide history in football in Oceania, going all the way back to the 1960s. They actually played their first ever professional football game as a national team in the 1963 South Pacific Games, losing 3-1 to Fiji in the process.
Of course, when talking about this national team and its achievements, winning the 2016 OFC Nations Cup has to be mentioned. That was a major milestone for football in that country, and one of the biggest upsets in modern Oceania football.
In terms of their most important players, their top goalscorer position is shared with the now-retired striker Reggie Davani, who scored 13 goals in 17 matches from 1998 to 2012, and Raymond Gunemba, who is still active as a forward at 36 years old and has scored 13 goals in 25 matches from 2012 to current day.
However, their most important player in the current national team is Tommy Semmy, a talented striker that is playing on loan for Australian side Dandenong City, which is the top league in Oceania as far as football is concerned.
6. Cook Islands
Part of what makes Cook Islands such an interesting case in this list is the fact they have managed some major upsets while having little to no financial support in football, which goes to show how passionate people in that country are for the beautiful game.
Their gold medal in the 1981 South Pacific Games was a huge display of tenacity and determination, endearing them to an entire generation of Oceania football fans back in those days.
Defender Tyrell Baringer-Tahiri is their highest-profile player at the moment as he is currently playing in the semi-professional divisions of English football with AFC South London.
5. Fiji
Fiji is the perennial underachiever when it comes to national teams in Oceania. While they have won the Melanesia Cup five times in their history and were able to participate in all editions of the Pacific Games from to 1963 to 2015 when it became an Under-23s tournament, they haven't been able to participate in the FIFA World Cup qualification rounds since 1990.
As of this writing, no player from the Fiji national team is playing football abroad, although there are long-term stalwarts in the squad such as 32 year old defender Remueru Tekiate, who has played 26 games with the national team so far, and attacking midfielder Setareki Hughes, who has played 23 matches with Fiji, won the 2016 Fiji Footballer of the Year award and was part of the Fiji side that won a bronze medal in the 2019 Pacific Games.
4. Tahiti
Tahiti is a somewhat known country despite how small it is and the low resources that it has, but its national team has managed to win the 2012 edition of the OFC Nations Cup and reached the final in the 2016 edition, developing a playing style that was inspired by their long passion for beach football.
The vast majority of the current Tahiti side is playing in their country, although there is a young midfielder called Kavai'ei Morgant, who, at 21 years old, is currently playing for a team in French football, Trélissac FC, featured in the National 2.
3. New Caledonia
Leaving New Zealand and Australia (when they were part of this confederation) aside, New Caledonia is probably the most physical national team in the entirety of Oceania. While the former two is down to the fact that their players usually are performing abroad and have much superior means to train and develop their physicality, New Caledonia is all about aggressive and high-level intensity in their football.
Their goalkeeper, Jean-Gilles Hnamuko, is one of their standout performers as he is currently playing in the league of Luxemburg with Alisontia Steinsel, and had played in the lower echelons of French football with the likes of Racing Colombes and Roye-Noyon. Another player worth highlighting is midfielder Shene Wélépane, who has proven to be a cut above the rest in the squad and already has 3 goals in 6 matches with the national team.
2. Solomon Islands
Solomon Islands could be viewed as a modern success story when it comes to football on this side of the pond. While it is true that they haven't qualified to the FIFA World Cup, as of this writing, they have managed to be runner-ups in the 2004 and 2012 editions of the OFC Nations Cup, and have also performed quite well in the OFC Futsal Championship, winning the tournament in 2008 and 2009 and being runner-ups in 2011 and 2013.
Their goalkeeper, Philip Mango, has been one of their standout performers in recent times, although it has to be said that the real quality of Solomon Islands lies in their attackers, with Gagame Feni, who has 16 goals in 29 matches with the national team and was the top goalscorer of the 2021 edition of the Solomon Islands S-League.
Midfielder Joses Nawo is another great player in this side, having scored 7 goals in 33 matches with the national team.
1. New Zealand
There is no denying that New Zealand, after the departure of Australia, have become the powerhouse of international football in Oceania. They have won the most trophies, they have qualified to the most editions of the FIFA World Cup (an accomplishment that no other team on this list can brag about), they have been a part of several editions of the now-abolished Confederations Cup, and have the most players abroad.
Their most important player is striker Chris Wood, who happens to be their all-time goalscorer with 33 goals in 70 matches, and who has made a long career in English football, mainly known for his time at Burnley from 2017 to 2022 in the Premier League, although he is currently playing for Nottingham Forest on loan and belongs to Newcastle United.
Other noticeable players include left-back Liberato Cacace, who is playing for Italian side Empoli, midfielder Matthew Garbett who plays for Eredivisie side NAC Breda on loan from Torino in Italy, and Marco Rojas, nicknamed as "Kiwi Messi" during his stint with Melbourne Victory in the A-League due to his skill and pace, although he is now playing with Chilean giants Colo-Colo.
Related Links:
POPULAR POSTS
Thank you
Your email has been successfully subscribed.
Sorry, there are no polls available at the moment.