Top 10 Latino Soccer Players 2022 Rankings
Ranking the best Latino Football Players in the world of 2022 in Celebration of Hispanic Heritage Month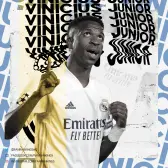 Naming the best Latin footballers in 2022 is a tricky question but not a hard one to answer. There are a lot of world class players around South America and many of them came from Argentina, Brazil, Chile, Colombia, and Uruguay.
You can create a team just with players from those nations and easily beat every club from Europe. So, this time, in Honor of Hispanic Heritage Month, we will name the best South American players in 2022.
Honorable Mention
Luis Diaz
Club: Liverpool F.C.
Country: Columbia
Luis Diaz was by far the best January signing in Europe; he arrived at Liverpool and forced his way into the starting team almost immediately moving Roberto Firmino to the bench. 
Fast, agile, skillful, with an "in your face" style of approach, Luis Diaz became an instant idol at Anfield and in his native Colombia.
While playing for Porto he was already a sensation scoring 16 goals in 28 matches in all competitions, but his performance at 2021 Copa America where he scored 4 goals was the catalyst that made him one of the most desired wingers in the world.
Top 10 Latino Football Players
10. Cristian Romero
Club: Tottenham Hotspur F.C.
Country: Columbia
Cristian Romero matured into a world-class defender the moment he arrived at Tottenham Hotspur Stadium but he showed those sparks of greatness while playing for Atalanta in Serie A.
Without a question the best in the Spurs' backline and blessed with aggressiveness, pace, power, and ball technique; Romero's ability to play with such confidence while carrying the ball from deep is something majestic and also his precises ball-winning tackles to win the ball are one of the many reasons why Spurs created many chances that ended in goal. It is just a matter of time before a team like Barcelona or Bayern Munich buys him.
9. Fabinho
Club: Liverpool F.C.
Country: Brazil
The right back transitioned into a defensive midfielder is more important for the Liverpool team than you think.
Take him out of Klopp's squad and you can see they are not the same team. Blessed with defensive positioning, passing, vision, and ball winning abilities; Fabinho is widely regarded as one of the best players in the Premier League, and one of the best midfielders in the world, receiving acclaim from pundits, players, and former players.
Despite his acclaim, he is still working towards a starting spot on the national team, but the only reason why he is not a starting player is because of another player we will see on the list.
8. Lautaro Martinez
Club: Inter Milan
Country: Argentina
When Lukaku left Inter for Chelsea F.C we thought the Inter offensive was not as good as the previous season, but we were wrong.
Lautaro stepped up and showed the world he can be as good or even better than Lukaku, scoring 21 goals in Serie A and 25 goals in all competitions in a season where Inter Milan almost won again the Serie A title.
Also, his goalscoring record for the national team is impressive; 20 goals in 38 games. He is one of the main reasons why Argentina won the 2021 Copa America and 2022 Finalissima, and also, one of the reasons why Argentina is a strong contender for the 2022 World Cup.
7. Darwin Nuñez
Club: Liverpool F.C.
Country: Uruguay
The second player playing for Liverpool F.C. but in this case, this player is added to the list because of his performances in his previous team; Benfica.
With a goalscoring record of 34 goals in 41 matches in all competitions, Darwin Nuñez became one of the best goal scorers in Europe and one of the most desired strikers that year.
Characterized by his athletic frame, acceleration, and shot power; Nuñez is considered one of the most complete strikers in the world and the perfect successor to the mythical Edinson Cavani. He can also operate as a left winger thanks to his sprinting speed.
6. Neymar Jr.
Club: PSG
Country: Brazil
Despite his antics, attitude, and personality, Neymar is a world-class footballer and one of the best of the last 10 years. His move to PSG was controversial back in the day and he has not achieved yet what he wanted to fulfill: win the Ballon d'Or.
Well, that is at club level, with the Brazil national team the 30-year-old Neymar is a different monster, scoring 74 goals in 119 matches, it is safe to say that he will overtake Pele's record with the national team.
Possessing an out-of-this-world technique, a happy and determined Neymar is one of the most enjoyable and dangerous players in the world.
5. Alisson Becker
Club: Liverpool F.C.
Country: Brazil
The third one from Klopp's overpowered team. Once called "The Messi of Goalkeepers", Alisson is widely considered by many as the best goalkeeper in the world and one of the most important players for Liverpool;
Alisson since his arrival to England has become a hero. Praised for his one-vs-one ability, crucial saves, positioning and consistency, Alisson brought security to a Liverpool team that defending was their weakness.
Standing at 6ft3 (1.91m), Alisson is a powerful, athletic and agile goalkeeper capable of perfectly reacting to any kind of shot on target. He is also skilled with the ball; he is capable of taking on opponents when under pressure. With Brazil's national team he faces competition with Manchester City's Ederson.
4. Federico Valverde
Club: Real Madrid CF
Country: Uruguay
The first Real Madrid player on this list and at the same time the most versatile player on the list; can operate as a central midfielder, right winger, right back, defensive midfielder and box-to-box midfielder.
Already at 24 years old, he is considered one of the best and most complete midfielders in the world. Valverde is not a flashy, eye-catching player, is not a virtuoso, but he is the kind of footballer that every coach wants in his team.
Already an important player for Real Madrid and even more important for Uruguay's national team, where he is considered a national hero.
3. Casemiro
Club: Manchester United
Country: Brazil
He is the player I was referencing when I was talking about Fabinho. Widely regarded by almost everybody as the best defensive midfielder in the world.
Casemiro's performances for Real Madrid over the last 6 years have been immaculate, almost reaching perfection. Ball control, passing, vision, aggressive tackles, interceptions, and power are some of the many characteristics that make Casemiro the player he is.
Now playing for Manchester United, let's hope that Casemiro's dominance at midfield continues in England. Already the de facto leader of Brazil's midfield, he is one of the most important players inside the national team and undisputed starter.
2. Lionel Messi
Club: PSG
Country: Argentina
The best footballer the world has ever seen is not in his peak anymore, he is not the same one who blew our minds back in 2012; but that doesn't mean that Messi is not one of the best footballers in the world anymore.
His debut season at France was underwhelming, he was not the goalscoring God he was before but he still produced moments of magic while playing for PSG and with Argentina winning the 2021 Copa America and 2022 Finalissima.
This year Messi started the season on the better foot so we can expect to see a better Messi winning more trophies and producing more magical moments like he always does.
1. Vinicius Jr.
Club: Real Madrid CF
Country: Brazil
One of, if not, the best Latin American soccer players last year was without a shadow of a doubt Vinicius Jr. Yeah, the same player we bullied on the internet because he could not even finish his own dinner.
Vini last year was not the same player he was when he arrived at Madrid; he transitioned into a deadly, skillful, ridiculously fast player who scored goals and assisted goals for fun, also, his partnership with Benzema was the most feared in the world last year, bringing the 2022 Champions League soccer trophy back to Madrid. Can he outshine Neymar Jr in the Qatar World Cup? Maybe, we have to wait for it.
How would you rank these great Latino players? Rank below to be added in the Power Rankings.
Related Links:
POPULAR POSTS
Thank you
Your email has been successfully subscribed.
Sorry, there are no polls available at the moment.