Top 10 Best Goalkeepers in Soccer 2022 Rankings
Ranking the best Goalkeepers in the world of 2022 as Thibaut Courtois leads the way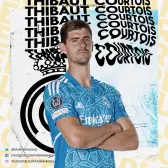 Hello again everybody! Today, we are going to talk again about this 2022 but with a new task… with a new list! This time, we are going to name the best goalkeepers in the world in 2022 as the FIFA World Cup Qatar 2022 gets closer and I hope you are ready for this one. So, let's begin!
Honorable Mention
Kevin Trapp
Club: Eintracht Frankfurt
After leaving PSG, Trapp returned to Eintracht Frankfurt and became the first-choice goalkeeper the moment he set a foot on Germany.
And since then, he became one of the most underrated goalkeepers in the world but no one was able to recognize him as a great one until he helped his team to win their first UEFA Europa League. 
His 119th minute save against Rangers in the final will go down as one of the most remembered moments in Europa League history. We can consider him the best German goalkeeper behind Neuer and ter Stegen.
Top 10 Best Goalkeepers in Soccer
10. Marc André ter Stegen
Club: FC Barcelona
In the last two years approximately ter Stegen has not been the same goalkeeper who saved FC Barcelona from almost unsavable shots; he has been very inconsistent, playing really bad and letting pass easy balls.
But in the last months, sparks from the old ter Stegen are appearing again. Since Xavi arrived, ter Stegen is playing good again, not as good as before but he is slowly returning to the world class ter Stegen and every Barsa fan is happy with that.
9. David de Gea
Club: Manchester United
Recently, De Gea had some tough years and has received a lot of criticism for some errors that his defense committed.
He is not the same as ever but, this year he has returned to being one of the best. Once considered the best goalkeeper in the world, De Gea has saved Manchester United more than we can remember; he made the third-most saves in the Premier League and he is without a doubt one of the best goalkeepers in the league.
8. Gianluigi Donnarumma
Club: Paris Saint-Germain
Donnarumma was able to become AC Milan first-choice goalkeeper at 16 years old and became one of the best goalkeepers in football at only 18 years old… Not many goalkeepers can do that even in their dreams.
Now, after benching Keylor Navas in the Parisian team, Donnarumma has a lot of room for improvement because the truth is that he has both the talent and the time to become the best goalkeeper in the history… But that depends on him.
7. Mike Maignan
Club: AC Milan
When Gianluigi Donnarumma left AC Milan in 2021, nobody thought of a goalkeeper who could replace the "new Buffon" until Maignan came from Lille.
We already knew that he was good but nobody was expecting him to be this good; he quickly became Serie A's best goalkeeper and had both the most clean sheets (17) and the best shot-to-save ratio (81.2%) during the season.
He was one of the main reasons why AC Milan conquered Italy after 11 years without the league title.
6. Ederson Moraes
Club: Manchester City
If we talk about the best goalkeepers who can build plays then Ederson would be our number 1 without a doubt.
Ederson is often considered as the best goalkeeper in the Premier League along with Alisson, and to be honest; being compared with Alisson is something huge.
Of course, there is room for improvement when we talk about shot stopping but despite this, Ederson is still a monster and one of the reasons for City's dominance in England.
5. Jan Oblak
Club: Atletico Madrid
Jan Oblak in his peak form is the best goalkeeper in the world right now, let's not kid ourselves, he can save almost everything. But recently, in this 2021/2022 season, he was not the same as ever, but he is still world class.
To score against Oblak is almost impossible because his shot-stopping ability is so outstanding that even guys like Messi and Cristiano Ronald had problems with this guy; remember that in the 2017/2018 season he only conceded 18 goals… That is incredible. By the way, he is only 29 years old, so we will have Oblak for a very long time.
4. Edouard Mendy
Club: Chelsea FC
The final piece of the jigsaw and the man that led an underdog Chelsea side to European glory. Edouard Mendy is one of the best goalkeepers in the world and, to be fair, the best goalkeeper in the world in 2021.
His shot-stopping abilities, leap ability and reflexes had saved Chelsea so many times in the last year that we can consider him the next Petr Cech.
He won The Best FIFA Men's Goalkeeper that year and the UEFA Champions League Goalkeeper of the Season 2021. As a Chelsea fan, I have to thank Edouard.
3. Alisson Becker
Club: Liverpool FC
Alisson is often considered the best goalkeeper in the world and the best goal keeper in England. I can agree with the last one but not with the first one.
The "Messi of Goalkeepers" is a beyond outstanding goalkeeper that has been so revolutionary with Liverpool this past Premier League season that we can already label him as the best goalkeeper Liverpool ever had.
He is sensational in the air, good with his feet and is even able to assist his teammates, he already has 3 assists while playing for Liverpool… And even scored a goal. Amazing.
2. Manuel Neuer
Club: Bayern Munich FC
The most influential goalkeeper of the last 10 years is still one of the greatest goalkeepers in the world and will always be in the discussions as one of the best goalkeepers to ever exist.
The one who is labeled as "the best since Lev Yashin" is still going strong at 36 years old despite some serious foot injuries. But that is not something that can worry Neuer, he is a machine and he shows that every week.
1. Thibaut Courtois
Club: Real Madrid CF
This 2022 belongs to Courtois. No goalkeeper was more influential or better than him, he was a God this year and silenced his doubters.
The Belgian goalkeeper led Real Madrid to both La Liga title and the Champions League title where they defeated Liverpool FC in the final.
Courtois made 9 saves that night winning the Man of the Match and made a total of 59 saves throughout the Champions League campaign. That is beyond this world.
Related Links:
POPULAR POSTS
Thank you
Your email has been successfully subscribed.
Sorry, there are no polls available at the moment.