Top 10 Best African Soccer Players of All Time Rankings
Ranking the best African Soccer Players in the history of the sport. These Footballers stood the test of time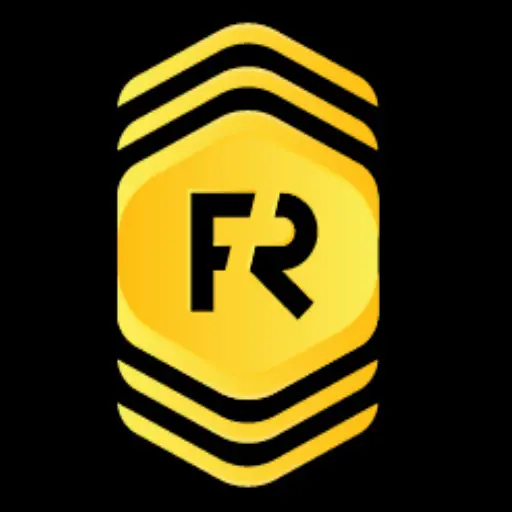 By admin | July 24, 2023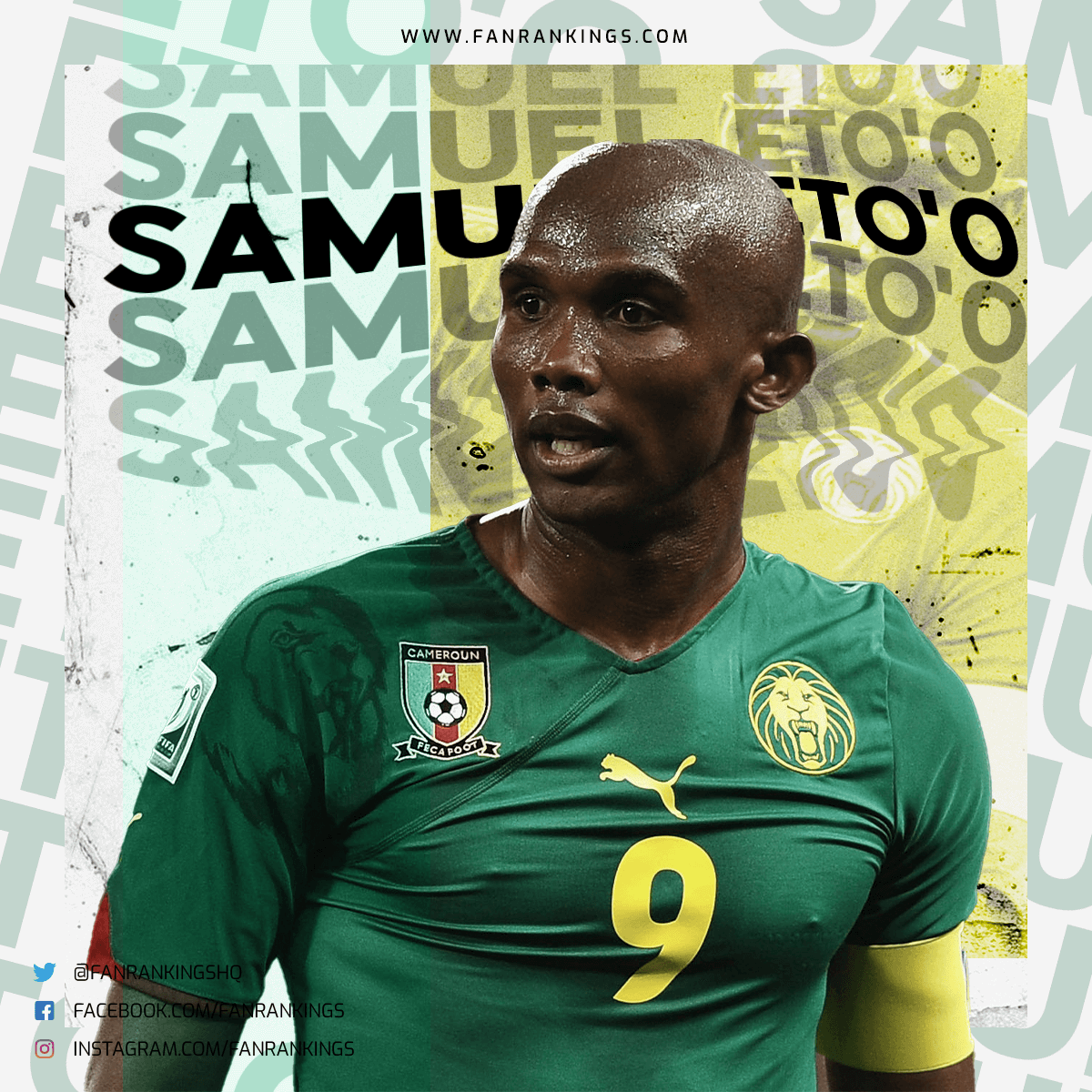 Best African Footballers
While European players often steal the spotlight, Africa's football legends have woven their magic on the pitch for decades, defying the odds and showcasing their extraordinary talent. From mesmerizing club performances to unforgettable moments for their nations, these players have etched their names in football history. In this article, we'll be taking a look at the top 10 Best African Soccer Players of All Time!
Honorable Mention
Jay-Jay Okocha
Country: Nigeria
Jay-Jay Okocha is a true football magician! His dribbling skills were in a league of their own, leaving entire teams bewildered. Whether he was donning the Nigerian jersey or mesmerizing fans at club level, he never failed to entertain.
You'd be forgiven for thinking he was Brazilian with the way he glided across the pitch. From lifting the African Cup of Nations to claiming two BBC African Player of the Year awards, Okocha's brilliance knew no bounds. He was an embodiment of talent and flair. 
Top 10 Best African Soccer Players
10. Essam El-Hadary
Country: Egypt
Popularly known as "The High Dam," El-Hadary is arguably the greatest African goalkeeper of all time! Essam El-Hadary's illustrious career spanned an impressive two decades, and he was the rock-solid foundation of Egypt's success.
With four African Cup of Nations titles, including a stunning three in a row (2006, 2008, and 2010). At the age of 45, he became the oldest player ever to feature in a FIFA World Cup match, showcasing his enduring brilliance. With a cabinet full of honors and titles certainly deserves a place on the Best African Soccer Players list.
9. Sadio Mane
Country: Senegal
Hailing from the humble village of Bambali, Sadio Mane's rise to stardom is nothing short of extraordinary. From lifting the prestigious Champions League trophy with Liverpool in 2019 to sharing the Premier League Golden Boot with Salah and Aubameyang the same year, Mane's impact was undeniable.
He played a pivotal role in ending Liverpool's 30-year title drought. Let's not forget his contribution to Senegal's AFCON triumph in 2022. Known for his incredible strength, agility, and lightning pace, Mane is one of the world's finest players and a true African icon.
8. Mohamed Salah
Country: Egypt
Mohamed Salah's football journey is nothing short of a fairy tale. From facing setbacks during his time at Chelsea to blossoming into a global superstar at Liverpool, Salah's skills and determination have been awe-inspiring. At Anfield, he played a pivotal role in securing Champions League and Premier League triumphs for the Reds.
His mesmerizing performances earned him third place in the Best FIFA Men's Player award in both 2018 and 2021. Arguably one of the greatest African players to grace the game, Salah's talents have captivated fans worldwide. He continues to be a force to be reckoned with and a true source of pride for Egypt and African football.
7. Yaya Toure
Country: Ivory Coast
Yaya Toure is not just a midfield maestro; he might just be Africa's greatest midfielder ever! Yaya Toure's illustrious career spanned the globe, earning trophies and accolades at every stop. Leading the Ivory Coast to AFCON glory in 2015 was just part of it. With league titles at FC Barcelona and Manchester City, plus a Champions League triumph with the Spanish giants, Toure's resume sparkles.
A record four-time African Footballer of the Year, his strength, vision, and knack for scoring were second to none. In an astonishing feat, he netted 20 league goals for Manchester City during the 2013-14 season as a defensive midfielder.
6. Nwankwo Kanu
Country: Nigeria
A legend in every sense, Nwankwo Kanu is a rare gem who achieved it all! The striker's remarkable journey saw him conquer the English Premier League, UEFA Champions League, Olympic Gold, UEFA Cup, and FA Cup. Kanu's impact at Ajax, winning the Eredivisie three times, was equally extraordinary.
Named African Player of the Year twice, he stands tall as Nigeria's finest. Even heart surgery couldn't stop him; Kanu defied the odds and returned stronger. While an African Cup of Nations victory eluded him, he clinched an Olympic gold medal. Part of Arsenal's 2003/2004 "Invincibles," his unique style and breathtaking skills won hearts across Europe and Africa.
5. Abedi Ayew 'Pele'
Country: Ghana
Now we are entering the Top 5 African Football Players starting with Abedi Pele. Pele truly left an indelible mark on the game. A stellar career saw him win numerous titles for his club, shining in the attacking midfield role. Three-time African Footballer of the Year and BBC African Player of the Year, his talent was beyond compare. Honored by IFFHS as one of the top 3 Africans ever, he earned the admiration of none other than Edson Arantes do Nascimento (Pele himself) as one of the 125 greatest footballers of all time.
Despite missing out on the World Cup, he led Ghana to an AFCON victory in 1982. With Marseille, he claimed three consecutive Ligue 1 titles and the coveted UEFA Champions League, delivering a standout performance and earning the Man of the Match in the final.
4. Roger Milla
Country: Cameroon
Roger Milla, a timeless icon, holds the honor of being the oldest player ever to grace the World Cup at the age of 42. Scoring a remarkable 405 goals, he remains one of Africa's greatest soccer legends.
The accolades speak for themselves: twice African Footballer of the Year, instrumental in leading Cameroon to AFCON triumphs in 1984 and 1988, and taking them to the historic World Cup quarter-finals in 1990, a first for any African team. His consistency and impact on the grand stage earned him a spot in the FIFA 100 and the title of African Player of the Century awarded by CAF.
3. Didier Drogba
Country: Ivory Coast
Didier Drogba, the goal-scoring machine, reigns supreme on every Best African Soccer Players list of Africa's greatest footballers. A true legend at Chelsea, he spearheaded their golden generation alongside Lampard, Terry, and Cech. Drogba's unforgettable heroics in the 2012 Champions League final, leveling the game and clinching victory with his decisive penalty, etched his name in football folklore.
With over 300 career goals, he hoisted an impressive haul of trophies: 4 Premier League titles, 4 FA Cups, 3 English League Cups, 2 Community Shields, and the UEFA Champions League in 2012. Two-time African Footballer of the Year, Drogba's legacy remains unparalleled, despite not securing international titles with Ivory Coast.
2. George Weah
Country: Liberia
George Weah stands alone as the only African player to win the prestigious Ballon d'Or and FIFA World Player of the Year in 1995, also claiming the European Footballer of the Year title that same year. With Serie A titles at AC Milan, FA Cup triumph with Chelsea, and Ligue 1 victory with PSG, he amassed 200+ goals, cementing his place among the greatest African footballers.
Recognized twice as African Footballer of the Year and hailed by IFFHS as the greatest African player of the 20th century, Weah's brilliance was undeniable. While Liberia couldn't boast AFCON or World Cup triumphs, his impact on the field and beyond led him to become the President of his nation.
1. Samuel Eto'o
Country: Cameroon
The name alone invokes greatness – Samuel Eto'o, the epitome of African football excellence. With a record four African Footballer of the Year awards, he stands tall among the continent's footballing legends. Eto'o's illustrious career boasts an Olympic gold in 2000, and three Champions League titles (two with Barcelona and one with Inter Milan), where he scored memorable goals in both finals. He also played an instrumental role in Cameroon's Africa Cup of Nations victories in 2000 and 2002. Eto'o clinched four league titles, including two with Barcelona and one with Inter Milan.
His crowning moment came during Barcelona's treble-winning 2008-09 season, etching his name in football history. As AFCON and Cameroon's all-time leading scorer, Eto'o's lethal striking prowess, strength, and unmatched consistency made him a true footballing phenomenon and legend.
How would you rank the Best African Soccer Players of All Time? Rank below to be added in the Power Rankings.
Related Links: 
POPULAR POSTS
Thank you
Your email has been successfully subscribed.
Sorry, there are no polls available at the moment.