Top 10 Right Wingers – March 2021
Boston Bruins David Pastrnak comes out on top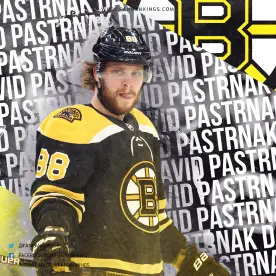 These top ten right wingers have been doing their best to have a great season even in these weird COVID-19 times.
10. Reilly Smith, Las Vegas Golden Knights
After leaving the Boston Bruins Smith has really improved including averaging one goal every other game.
9. Evgenii Dadonov, Florida Panthers
Dadonov has one of the highest shooting percentages on this list at 18.5% which includes five power play goals.
8. Nikita Kucherov, Tampa Bay Lightning
Although he is coming off of being named the NHL MVP last year, he has not necessarily been as hot this year all the while still averaging a point a game.
7. Tom Wilson, Washington Capitals
Wilson has really blossomed this year from being a former first round draft pick, he has nine goals and 18 points so far this season.
6. Brock Boeser, Vancouver Canucks
Being one of the younger guys on the Canucks team, Boeser has taken this year to shine averaging a point a game which includes nine goals.
View this post on Instagram
Swipe right for March 2021 as below rankings change over time. Follow @fanrankings for more
---
5. Mark Stone, Las Vegas Golden Knights
Stone is by far one of the best two way players in the league and so far half of his 20 points have been goals.
4. Anthony Mantha, Detriot Red Wings
Although Mantha is -6 on the ice so far, he is still managing to contribute to the team nicely with 12 goals and 22 points.
3. Andrei Svechnikov, Carolina Hurricanes
Now being a household name, Svechnikov has a lot of hype to live up to and he has been so far with three game winning goals for the Hurricanes this season and 23 points overall.
2. Patrick Kane, Chicago Blackhawks
Being one of the few players on this list with more points then games played, Kane is still a big name in the league and has 28 points total so far.
1. David Pastrnak, Boston Bruins
Although this was a tough decision, Pastrnak is the best right winger in the NHL right now, because of his stats. He has 19 goals, 34 points, and 10 powerplay goals in just 21 games. This man has more goals on the powerplay than most players have all year.
Where do you rank David Pastrnak and the rest of the Right Wing players today? Rank below to be added in the Power Rankings and to have a chance to win up to a $50 gift card to Amazon or fanatics.com(or other gift card depending on country). Sign up for our Newsletter for updates. Contest Ending March 31st
POPULAR POSTS
Thank you
Your email has been successfully subscribed.
Sorry, there are no polls available at the moment.