Top 10 NHL Team Projections 2022-2023 Rankings
Ranking the NHL Team Predictions for this upcoming 2022-2023 NHL Season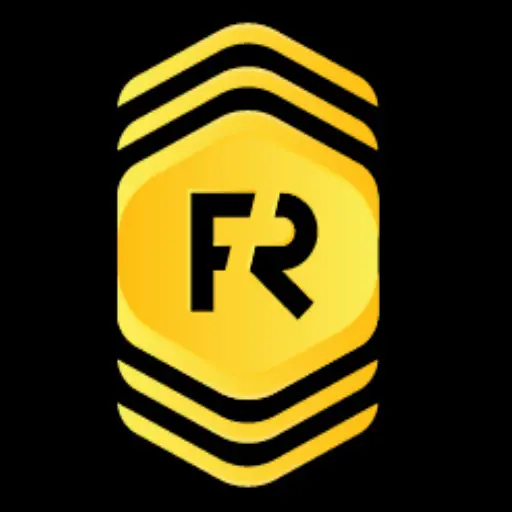 By admin | October 2, 2022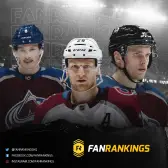 The NHL season starts in about ten days, and teams are getting closer and closer to achieving their final rosters. Despite having a slow start last season, the Avalanche dominated and went on to win the Stanley Cup.
There are a few teams that are on the fringes of taking that next step that need to become a real contender. Here are the top ten predictions for the upcoming 2022-23 NHL season.
Honorable Mention
Pittsburgh Penguins
NHL Standings Predictions: 49-27-6
NHL Playoff Predictions: First Round Loss 
The Penguins have been pretty consistent at making the playoffs ever since drafting Sidney Crosby all those years ago.
The Penguins were 12th in the NHL this past season, going 46-25-11, coming in third in their division. Crosby, Malkin and Letang are now going on their 17th season as a trio and the Penguins have never had a hard time filling the lines with great players.
The biggest thing the Penguins have going into the season is keeping their core together and then moving some valuable, yet expendable players, for more assets.
They will definitely make the playoffs going into the stretch next season, but they are not built for a deep run with an aged core.
Top 10 NHL Team Predictions
10. St. Louis Blues
NHL Standings Predictions: 51-26-5
NHL Playoff Predictions: First Round Loss 
The St. Louis Blues played their hearts out and were able to squeeze into the second round. Their playoff aspirations were cut early, as they were unable to win a game at home and lost to the Avalanche in 6 games.
On the season, the Blues went 49-22-11 for 109 points on the season, coming in third in the Central Division. They were led in points by Tarasenko, scoring 82 on the season. Jordan Binnington and Ville Husso split duties in the net, and the tandem was largely successful.
There is hope that Jake Neighbours can crack the roster and give this team another layer. The Blues make the playoffs this year, but they don't make it very far.
9. Edmonton Oilers
NHL Standings Predictions: 49-22-11
NHL Playoff Predictions: First Round Loss 
The Edmonton Oilers are relatively disappointing when it comes to both their season and postseason. Despite how well McDavid played, the Oilers were still 7 points out of first place in the Pacific Division.
They also were swept, swept, by the Avalanche in the Western Conference. The best two players in hockey were swept four wins from a Cup appearance.
The Oilers starting goaltender is also on the wrong side of 40 years old. I think the Oilers take a step back this year and are hitting the golf course early come April next year.
8. Tampa Bay Lightning
NHL Standings Predictions: 50-26-8
NHL Playoff Predictions: Second Round Loss 
The Tampa Bay Lightning are one of the best teams of the last decade in the NHL. They have had players that were draft steals, some sweetheart contract signings, and a literal brick wall in the net.
Those three reasons alone gave them three consecutive Stanley Cup appearances. The Bolts were able to snag 3rd in their division last season, going 51-23-8.
The fact that the Leafs and Panthers were able to jump them so fast shows they are slowing down. I think the Bolts have another great season, but sadly miss the mark in the postseason.
7. New York Rangers
NHL Standings Predictions: 53-24-5
NHL Playoff Predictions: Second Round Loss 
The New York Rangers aggressive rebuild the past few years has been nothing less than impressive.
They went from bottom of the NHL, picking in the top three a few times during the draft. The Rangers went 52-24-6 last season, securing 110 points and second in the Metro Division. They lost some pretty big names this past offseason, losing Strome, Copp and Georgiev.
They definitely filled it in with depth and their homegrown players will surely need to take a step with their veterans, but I think they win their division. I have them losing in the second round, but they could seriously make a jump this year.
6. Calgary Flames
NHL Standings Predictions: 51-26-5
NHL Playoff Predictions: Western Conference Final Loss
If it was not for this past off-season, I would have had the Calgary Flames not even making the top 15, let alone the playoffs.
The loss of Johnny Gaudreau and Matthew Tkachuk is massive, like those two are homegrown players, and they lost one for nothing.
They replenished the forward core, bringing in Nazem Kadri and Jonathan Huberdeau. The Flames won their division with a record of 50-21-11, and were solid in the playoffs, losing to Edmonton. I think this core bounces back hard and makes the Western Conference Final, but eventually loses.
5. Minnesota Wild
NHL Standings Predictions: 55-20-7
NHL Playoff Predictions: Second Round Loss
The Minnesota Wild are going to take a serious step forward this upcoming season. The Wild did lose forward Kevin Fiala in a trade to Los Angeles, but got some great assets in return, keeping them extremely competitive.
The biggest upgrade they got was in net, getting Filip Gustafsson for almost nothing. Kirill Kaprizov will surely take another extreme step forward.
They also are getting Marco Rossi for a full season; I really think they own the regular season and are a force in the postseason but will eventually be eliminated before the conference finals.
4. Ottawa Senators
NHL Standings Predictions: 54-21-7
NHL Playoff Predictions: Second Round Loss
Since their Eastern Conference Final appearance a few years back, the Sens have floated around the bottom of the NHL. Since then, they have drafted well, and have looked to be hitting on most of those picks.
This year it is all starting to come to fruition. The Senators threw an elite top six together with the addition of Giroux and DeBrincat, and two possible franchise centers in Stutzle and Norris. 
The Senators are my dark horse candidate this season. The experience they have added upfront, I see them taking a serious step forward and making the playoffs this season.
3. Toronto Maple Leafs
NHL Standings Predictions: 54-20-8
NHL Playoff Predictions: Eastern Conference Final Loss 
The Leafs need to take a serious step forward this season, or they really need to look at blowing it up. After going 54-21-7 on the season, getting 115 points, they once again found themselves cleaning out their locker room after another first round exit.
As the Leafs have stayed mediocre in the postseason, their division rivals in Detroit, Montreal, Ottawa, and Buffalo have gotten better.
The Leafs have had some serious success in the season the last few years but it's time to take that next step and at the bare minimum, win a playoff series.
2. Florida Panthers
NHL Standings Predictions: 56-19-7
NHL Playoff Predictions: Stanley Cup Loss 
The Florida Panthers had a seriously successful season last year, going 58-18-6 for 122 points. They won their division, they won the President's Trophy, and brought in some big names to go after the Stanley Cup, and then blew it in the second round to a gassed cross state Bolts team. 
The Panthers didn't retain the services of Claude Giroux, Ben Chiarot and Mason Marchment, but bringing in Matthew Tkachuk is a serious bump in skill for them.
I really think the Panthers keep up the momentum this year and make a serious Cup run this year but end up falling short.
1. Colorado Avalanche
NHL Standings Predictions: 60-15-7
NHL Playoff Predictions: Stanley Cup Win 
The Colorado Avalanche had a season to remember, capped off by one of the best Stanley Cup runs in NHL history.
They had a rough start to the season, which let the President's Trophy slip out of their hands, but it doesn't matter. The Avalanche went 56-19-7 for 119 points.
Winning the Central Division, Western Conference and Stanley Cup, missing first in the league by just 4 points. Like most Cup teams, they lost a lot of good players who wanted to get the bag. 
They lost their starting goaltender in Darcey Kuemper, center Nazem Kadri and skilled winger Andre Burakovsky. They did bring in Georgiev from the Rangers and brought in some great depth forwards and defensemen.
The Avalanche are looking within at center Alex Newhook to fill the hole Kadri left and for their retained additions at the deadline last year to step up again. I see them pulling off another Cup win.
How would you rank these NHL teams in the upcoming 2022-2022 NHL season? Rank below to be added in the Power Rankings.
Related Links:
POPULAR POSTS
Thank you
Your email has been successfully subscribed.
Sorry, there are no polls available at the moment.