Top 10 NHL Rookie Projections 2022-2023 Rankings
Ranking NHL Rookie Predictions for this upcoming 2022-2023 NHL Season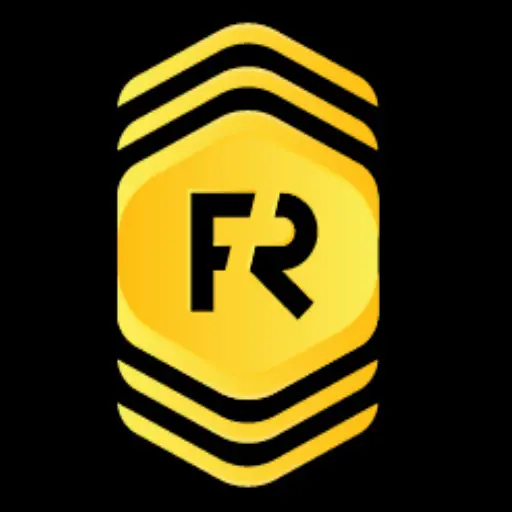 By admin | October 4, 2022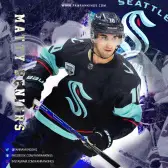 It is that time of year, the way too early to call a winner for the Calder time. This season is set to have a massive influx of talent into the National Hockey League, with the Ottawa Senators coming in full broadside. 
Years of drafting and development are about to pay off in the capital of Canada. The most interesting team to watch this season will have to be the Kraken with their two rookie centers. Let's drop the puck and go over the top ten rookie projections for the upcoming season.
Honorable Mention
Cole Perfetti
Team: Winnipeg Jets
NHL Player Point Projections: 29 points
Cole Perfetti is one of those names we have heard for a while, and his development has been a little disappointing. Drafted 10th overall in 2020, he played for the Saginaw Spirit in the OHL.
In 124 OHL games, he had 185 points. He spent the 2020-21 season with the Manitoba Moose, scoring 26 points in 32 games.
He played 18 NHL games last year for the Jets, only scoring 5 points. He then had 15 points in 17 games in the AHL. I just don't see him cracking the top five or anywhere close next season.
Top 10 NHL Rookie Projections
10. Shane Pinto
Team: Ottawa Senators
NHL Player Point Projections: 30 points 
Shane Pinto tore it up for the University of North Dakota, putting up 31 goals and 29 assists for 60 points in 61 games, very good for a NCHC forward.
He was drafted 32nd overall in the 2019 draft and has appeared in 17 games over the past two seasons but has been plagued with injury.
This season, he is fully healthy and ready to go. There has been a massive influx in talent to the Senators, and it is not unrealistic to think Pinto can put up around 30 points on the Sens bottom six.
9. Mason McTavish
Team: Anaheim Ducks
NHL Player Point Projections: 30 points 
Mason McTavish has had one barn burner of a career already. The Swiss-born center has already won two Gold Medals in the U18 and World Juniors representing Canada.
In his first season with the Peterborough Petes he scored 29 goals and 13 assists for 42 points in 57 games. The OHL sadly shuttered their season in 2020 and sat out the next season.
McTavish took his talents overseas to the Swiss League, where he scored 9 goals and 2 assists for 11 points in 13 games.
He has already played a few games for the Ducks and Gulls and is surely ready to make the jump. Depending on where he is in the lineup, he could seriously put up some numbers.
8. Kent Johnson
Team: Columbus Blue Jackets
NHL Player Point Projections: 34 points
Kent Johnson was drafted 5th overall by the Blue Jackets in 2021. Before playing for the Blue Jackets, he spent some time in the BCHL with the Trail Smoke Eaters and then some significant time with the University of Michigan.
In 58 games with Michigan, he scored 17 goals and 37 assists for 64 points. His passing is elite, and he will surely have plenty of chances to showcase himself this upcoming season.
7. William Eklund
Team: San Jose Sharks
NHL Player Point Projections: 38 points
The Sharks sending Eklund back to the SHL last season after 9 games was quite a surprise. The reason was to not burn one of his ELC years, but he was playing very well.
Drafted 7th overall in the 2021 Draft, he scored 11 goals and 14 assists for 25 points in 60 SHL games. In 2021-22, he scored 4 assists in nine games.
After being sent back to the SHL, he scored 14 points in 29 games. Eklund is at home on the wing, and with the Sharks having depth at center, I expect him to have a big season.
6. Shane Wright
Team: Seattle Kraken
NHL Player Point Projections: 41 points
I will be honest, Wright is only on this list because of prestige alone. I am still not sold on Wright, there have been numerous reports about his attitude at camp and if I am being even more honest, I think he does some time in the AHL this season.
The OHL shut down in 2020-21, Wright did not play competitive hockey that season, I am unaware of any contractual reasons as to why he could not play overseas.
Wright was not even the points leader in his draft year, so I am not sold. Amway, with 121 OHL games played, he did score 160 points. If he can get out of his own way, I see him having a very successful rookie season, just not a Calder-contending one.
5. Marco Rossi
Team: Minnesota Wild
NHL Player Point Projections: 43 points
Marco Rossi has had some rough luck this past couple of years. Rossi was drafted 9th overall by the Wild in 2020, and in a shortened OHL season, he put up 120 points in 56 games.
After that barn burning season, he was loaned to the ZSC Lions of the L, but he only played one game before returning to Minnesota. Rossi contracted covid after and returned to Austria to deal with his complications at home.
He returned the previous and scored 53 points in 63 games for the Wild's AHL affiliate of the same name. Rossi is fully healthy and ready to go for this upcoming season and will surely have one blast of a rookie season.
4. Juraj Slafkovsky
Team: Montreal Canadiens
NHL Player Point Projections: 45 points
When the Habs went off the board and took Juraj first overall in the last draft, I was very surprised. The Slovakian winger hasn't had too much experience, but the Canadiens see something in him.
In 31 games for TPS in the Liiga, he only had ten points. He was really surprised at the 2022 Olympics, scoring 7 goals in 7 games, dubbing him MVP. If he can crack the Canadiens roster, and crack the top six, he will definitely put up some serious numbers this season.
3. Owen Power
Team: Buffalo Sabres
NHL Player Point Projections: 50 points
Owen Power has the unenviable position of being the quarterback of the Sabres defense of the future. Power was a force on the blueline for some of the best University of Michigan teams in B1G history.
Power played 59 B1G games and scored 6 goals and 42 assists during that time. He did play some Sabres games this past season, scoring 2 goals and 1 assist in 8 games. Power will absolutely be the number one defensemen for Buffalo this year, and with ice time comes points.
2. Jake Sanderson
Team: Ottawa Senators
NHL Player Point Projections: 62 points 
Jake Sanderson is a part of the great group of American born forwards leaking into the NHL. Sanderson has represented the U.S. a few times and won Gold during a great 2021 WJC's. 
Outside of his international competitions, he played 45 games for the University of North Dakota. In those 45 games, he scored 10 goals and 31 assists for 41 points. If he is able to crack the Sens roster, he will be a force at forward and rack them up this season.
1. Matthew Beniers
Team: Seattle Kraken
NHL Player Point Projections: 70 points
Matty Beniers is my go-to early Calder Trophy favorite, he just exudes Rookie of the Year material. Matty was drafted 2nd overall in the 2021 NHL Entry Draft, the first player in Kraken history, and his no consolation prize.
He is another member of the great crop of American-born players sinking into the NHL. In 61 games with the University of Michigan, he scored 30 goals and 37 assists for 67 points.
After his final season at Michigan, he joined the Kraken. In just 10 games, he scored 3 goals and had 6 assists for 9 points, just shy of a point a game. Using that logic, and an increased role, Beniers could easily crack 70 points this season.
How would you rank these NHL rookies in the upcoming 2022-2023 NHL season? Rank below to be added in the Power Rankings.
Related Links:
POPULAR POSTS
Thank you
Your email has been successfully subscribed.
Sorry, there are no polls available at the moment.