Top 10 NHL Player Projections 2022-2023 Rankings
Ranking NHL Player Predictions for this upcoming 2022-2023 NHL Season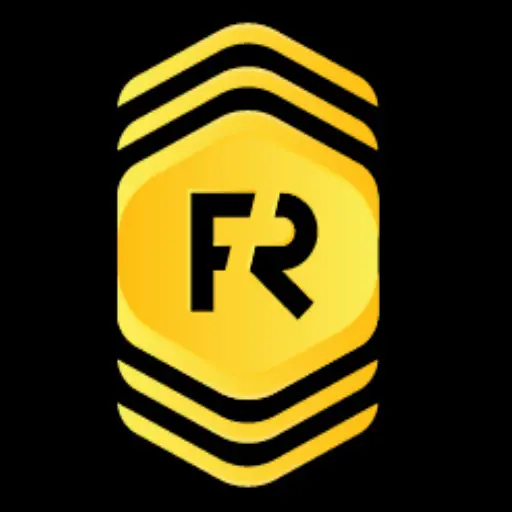 By admin | October 3, 2022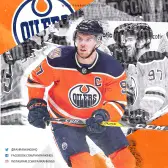 This past season, some NHL players really came out and surprised us. For example, Auston Matthews getting 60 goals on the season, outscoring Connor McDavid in goals.
There were also a few players, such as Gaudreau and Tkachuk who were in contract years, who I expect will take a step back, add Nazem Kadri to that list.
Some of these names will seem very familiar, as I do expect players like Makar and McDavid to keep putting the puck in the back of the net. Here are the top ten points producing projections for the upcoming NHL season.
Honorable Mention
Jonathan Huberdeau
Team: Calgary Flames
NHL Player Point Projections: 95 points 
The Panthers sending Huberdeau to the Flames was definitely the surprise of the postseason, but the Panthers got some serious value for Matthew Tkachuk.
Huberdeau was drafted by the Panthers 3rd overall all the way back in 2011. The Panthers cashed in Hubs value this past season as in 80 games, he put up 115 points, scoring 30 goals and 85 assists. I don't see him cracking 100 points this season on a weaker team.
Top 10 NHL Player Projections
10. Kyle Connor
Team: Winnipeg Jets
NHL Player Point Projections: 98 points
Kyle Connor is one of my centers in the NHL, mostly because the Bruins passed on him not once, not twice, but three times.
Somewhere in the multiverse there is a Bruins team with Kyle Connor, Mathew Barzal and Thomas Chabot and are killing it. Connor scored 47 goals and 46 assists for 93 points on the season.
It is not out of the realm of possibility he cracks 100 points as the Jets take another huge step forward to getting back on top of their division.
9. Mikko Rantanen
Team: Colorado Avalanche
NHL Player Point Projections: 100 points
If you redraft the 2015 NHL Draft, Mikko definitely goes 3rd, looking like a steal at 10th. Rantanen had two fantastic seasons in 2017-18 and 2018-19, putting up 171 points.
This past season, the "Moose" put up a career high in points, scoring 36 goals and 56 assists for 92 points in just 75 games.
He then continued it by putting up 25 points in 20 games, resulting in a Cup win. Mikko is one of the best wings in the NHL, and I think this season is the season he finally breaks 100 points.
8. Artemi Panarin
Team: New York Rangers
NHL Player Point Projections: 100 points 
Artemi Panarin has been knocking on the door for 100 points in the NHL since coming over from the KHL in 2015. His highest season points total thus far has been 96 points this last season.
In 75 games, he scored 22 goals and 74 assists, and then put up another 16 points in 20 postseason games. Despite winning a Gagarin Cup in 2015, the Stanley Cup has continued to elude him.
This next season, the Rangers are going to take a leap for the Cup, and Panarin is getting his 100-point season.
7. Kirill Kaprizov
Team: Minnesota Wild
NHL Player Point Projections: 108 points 
This list is just full of great wingers, four to be exact. Kirill Kaprizov might be the best one out of all of them, just career and skill wise.
Before jumping over to the NHL, Kaprizov already secured multiple All-Star appearances in the KHL, along with a Gagarin Cup.
In 293 KHL games, he scored 230 points. Since coming over from Russia, Kap has scored 74 goals and 85 assists for 159 points in 136 NHL games. He already has a Calder Trophy and an Olympic Gold Medal, and now he needs a Stanley Cup. This is the season Kaprizov cracks 100 points and puts up around 108 on the season.
6. Matthew Tkachuk
Team: Florida Panthers
NHL Player Point Projections: 109 points 
This is my dark horse candidate, and I was hesitant to put him on the list. Matthew Tkachuk had a more than 60-point increase in points as he and Gaudreau were in contract seasons.
Tkachuk found himself the centerpiece in a move between the Flames and Panthers, and his season is going to go one of two ways.
He will either see himself eclipse his current points total and score over 106 points in a weak division, or he will go back to his 70-point seasons.
5. Auston Matthews
Team: Toronto Maple Leafs
NHL Player Point Projections: 110 points 
Auston Matthews has won just about every individual trophy in the NHL and has still yet to win a playoff series with the Maple Leafs.
Before this season, Matthews highest points producing season was 73 points, and this past season he really came out of the gates.
This past season, he scored 60 goals and 46 assists for 106 points. It is do or die time for the Maple Leafs, as the team either needs to win or be retooled. I see this motivation getting Matthews to a 110-point season.
4. Cale Makar
Team: Colorado Avalanche
NHL Player Point Projections: 110 points 
What can be said about Cale Makar that has not been said already? Cale has won a Hobey Baker, the Calder Memorial Trophy, and in this past season he not only won the James Norris Memorial Trophy, but a Stanley Cup and the Conn Smythe.
Makar put up 28 goals and 58 assists for 86 points in 77 games, followed by 29 points in 20 Stanley Cup Playoff games.
Makar is definitely going to solidify himself as the best defensemen in the league this upcoming season and could crack 120 points if healthy.
3. Leon Draisaitl
Team: Edmonton Oilers
NHL Player Point Projections: 112 points 
Leon Draisaitl is an absolute trooper, and in my opinion, a more complete player than his teammate in Connor McDavid.
He also played multiple playoff games on a busted wheel; hockey players are just built differently. Draisaitl has had not one, but two 110-point seasons.
This upcoming season, I definitely see him breaking the 110-point mark, especially as his linemate in Connor McDavid breaking his points total most seasons.
2. Nathan MacKinnon
Team: Colorado Avalanche
NHL Player Point Projections: 115 points 
Nathan MacKinnon might be the best player in the NHL right now, and that includes eclipsing the player at number one on our list.
The difference between the two is MacKinnon's ability to control the game, both in the regular season and postseason. Nathan Mackinnon had a down season last year, missing 17 games.
In 65 games this past season, Mac scored 32 goals and 65 assists for 88 points. If he played all 82 games, he was on pace for 110 points on the season. His highest points in a season was 99 in 2018-2019, and this is the season he breaks 100 and eclipses it.
1. Connor McDavid
Team: Edmonton Oilers
NHL Player Point Projections: 130 points 
Connor McDavid is possibly one of the most exciting athletes on planet Earth to watch, the Tom Brady of the NHL.
The problem with that, is that McDavid has found little to no success in the playoffs, but that is not his fault at all, as there is not much of a team around him.
In 487 NHL games, he has scored 239 goals and 458 assists, totaling 697 goals, and he is just 25. McDavid just somehow finds a way to reach another level, totaling 123 points this past season in 80 games.
He did have an impressive playoff performance when it came to points, scoring 33 goals in just 16 games. McDavid is absolutely going to eclipse his total again, putting up 130 or more.
How would you rank these NHL players in the upcoming 2022-2023 NHL season? Rank below to be added in the Power Rankings.
Related Links:
POPULAR POSTS
Thank you
Your email has been successfully subscribed.
Sorry, there are no polls available at the moment.