Top 10 NHL Fantasy Rankings – Draft 2022
Bringing you the Top 10 NHL Fantasy Rankings for your upcoming Hockey Fantasy Draft as Connor McDavid leads the way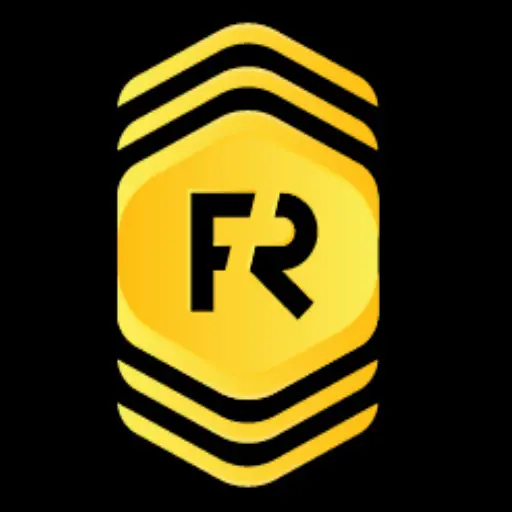 By admin | September 19, 2022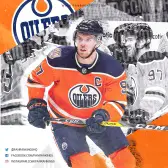 It is one of my favorite times of the year, football is back, it's getting cooler. This is just such a great time of the year, and hockey is right around the corner.
There are not too many surprises on this list, and it's a good amount of who you would expect it to be. With that being said, here are the Top 10 Players in Fantasy Hockey Rankings. 
Honorable Mention
Jonathan Huberdeau
Team: Calgary Flames 
Personally, if I worked in Florida for ten years, I would be pretty upset if my boss told me I now have to go work in Alberta.
Calgary is a beautiful city, but brutally cold. It came as even more of a shock when the trade went down, as Huberdeau in 80 games scored 30 goals and 85 assists for 115 points.
It was a pretty good trade on the Panthers part, as Huberdeau is getting close to 30 and Matthew Tkachuk is barely 25. Huberdeau is definitely a great pickup if still available.
Top 10 NHL Fantasy Rankings
10. Nikita Kucherov
Team: Tampa Bay Lightning 
The draft steal of 2011, Nikita Kucherov, was definitely the most visibly upset when the Tampa Bay Lightning lost to Colorado.
The Russian winger sadly sat out most of the 2020-21 season, but came in clutch in the 2021 playoffs.
This past season, Kuch scored 25 goals and 44 assists for 69 points in 47 games. He is going to be hungry for that third Cup, and Tampa will surely be back.
9. Mikko Rantanen
Team: Colorado Avalanche 
Mikko Rantanen is not only coming off a career season, but a Stanley Cup. In 20 Stanley Cup playoff games, he scored 25 points, not bad at all.
The "Moose" is a keystone for the Avalanche top line and is always flanking Nathan MacKinnon.
This past season, Mikko played 75 games and scored 36 goals, then tallied 56 assists for 92 points. The Avalanche are going to be a tough team to play against for the next few seasons.
8. Igor Shesterkin
Team: New York Rangers 
When the King left New York for free agency, and then retirement, there were some serious questions on net for the New York Rangers.
That is, if you weren't a Rangers fan. Igor has been a force for the Rangers these past two seasons and was an absolute rock for the Rangers in the playoffs.
Igor played 53 games this past season and went 36-13-4, recording a 2.07 GAA and a .935 SV%. If you get him and any of the next skaters, you got a great squad.
7. Andrei Vasilevskiy
Team: Tampa Bay Lightning 
What else is there to say about Andrei Vasilevskiy that hasn't already been said. He has been the guy for the Lightning in net for the better part of the last eight seasons.
He sadly got bested in the finals this past postseason by the Avalanche, but he was a trooper for them the entire time.
This past season, he played 63 games for the Lightning, winning 39 games. He recorded a GAA of 2.49 and a GAA of .916.
6. Kirill Kaprizov
Team: Minnesota Wild 
Kirill Kaprizov has won a Gagarin Cup, an Olympic Gold Medal, and the Calder Memorial Trophy. The only thing he needs now is a Stanley Cup, and the Wild are serious up and comers. 
Kap took the NHL by storm, coming over last season and being a wild card in a massive gamble by the front office of the Wild. This past season, he scored 47 goals and 61 assists for 108 points in 81 games.
5. Nathan MacKinnon
Team: Colorado Avalanche 
I have already praised this man to death. In my opinion, he is the most complete player in the NHL right now. He has the hardware to prove it as well too.
MacKinnon lost 17 games due to injury this past season, but he still put up a massive number of points. In just 65 games this season, MacKinnon scored 32 goals and 56 assists for 88 points. If I had the first overall pick in my league, I would take MacKinnon every single time.
4. Cale Makar
Team: Colorado Avalanche 
Cale Makar is the single best defensemen in the NHL right now, and the hardware this man won this season, my lord.
This past season he not only won the Norris Memorial Trophy, Stanley Cup, and the Conn Smythe. Literally the best player in his position and playoff MVP.
In 77 games this past season, Makar scored 28 goals and 58 assists for 86 points. He scored 29 points in 20 games during the playoffs as well. Smart money is that Makar breaks 100 points this upcoming season.
3. Auston Matthews
Team: Toronto Maple Leafs 
It's pretty funny that Auston Matthews' career high playoff games played is seven, you know because they can't make it past the first round? Sorry Leafs fans.
Matthews, this past season, finally broke the 100-point plateau. His previous career high was 80 points. This past season, he recorded an impressive 60 goals and 49 assists for 106 points in 73 games. 100-points and he missed nine games, pretty insane.
2. Leon Draisaitl
Team: Edmonton Oilers 
The man behind McDavid, Leon Draisaitl is such a good player, the Oilers had a blank check ready for him if some team tried to poach him.
This past playoffs, he played 16 games on a visibly injured leg and still put up 25 points. This past season, he scored 110 points for the second time in a row.
On the season, he tallied 55 goals and 55 assists for those points in 80 games. He is ranked second in fantasy points by the NHL.
1. Connor McDavid
Team: Edmonton Oilers 
Connor McDavid just keeps getting better and better, he seemingly finds another level every season, and it's only a matter of time before he wins his Stanley Cup.
McDavid is the most prolific goal scorer in the NHL at the moment and passes just as well as he shoots. In 80 games this past season, he scored 44 goals and 79 assists for 123 points.
It would not be shocking if he scored 150 points in one season during his career. McDavid is the go-to first overall pick in every fantasy draft this year. 
How would you rank these fantasy National Hockey League players going into your fantasy draft? Rank below to be added in the Power Rankings
Related Links:
POPULAR POSTS
Thank you
Your email has been successfully subscribed.
Sorry, there are no polls available at the moment.