Top 10 NHL Black Hockey Players 2022 Rankings
Ranking the best current black hockey players in the NHL in honor of Black History Month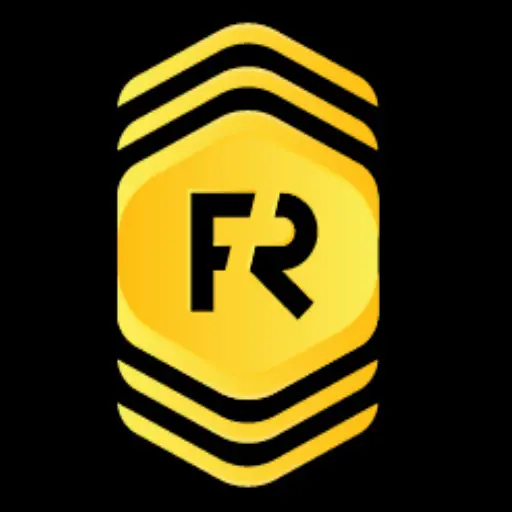 By brandon walker | February 5, 2022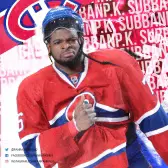 "Hockey is for Everyone"
In this edition of the Fan Rankings Black History month series, we are going to list the top 10 active black hockey players of 2022. As the number of Black hockey players are increasing the number is still low compared to the other major sports in the United States and Canada. So as the National Hockey League tries to encourage more black people with their "Hockey is for Everyone" campaign to play hockey we'll celebrate the players we have now.
Top 10 Black NHL Players
10. K'Andre Miller
Team: New York Rangers
Miller was named to the All-Rookie Team as a defenseman in 2021. He is a part of a young core of Alexis Lafrenière, and Kaapo Kakko to lead the Ranger to the second-best record currently in the Metropolitan division.
9. Quinton Byfield
Team: Los Angeles Kings
Byfield is just getting started and will have a chance to have a great career. He was the second overall pick in the NHL draft in 2020. He is the highest ever drafted Black player in NHL history.
8. Pierre-Edouard Bellemare
Team: Tampa Bay Lightning
Bellemare has enjoyed success in both the NHL and internationally. He was a part of the expansion Vegas Golden Knights 2018 run to the Stanley Cup Finals and he was a part of Skelleftea AIK winning championships in 2013 and 2014.
7. Evander Kane
Team: Edmonton Oilers
Kane is one of the most talented players in the NHL, the problem is that he is a headcase. He has recorded six 20 plus goal seasons on three different teams. He now joins Conner McDavid and Leon Draisaitl on the Edmonton Oilers to get them more depth on the wing.
6. Kyle Okposo
Team: Buffalo Sabres
Okposo is a 2017 All-Star that has tallied four 20 plus goal seasons and had a pair of 40 plus assist seasons. The bummer is that he has not been on a layoff team since 2016. He would help a team in need of a veteran winger for the postseason.
5. Ryan Reaves
Team: Vegas Golden Knights
Reaves is one of the best enforcers in the NHL, known for his hard checks and fighting to protect star players such as Sidney Crosby. His physical style gave the Golden Knights an immediate identity making it possible for the expansion Vegas Golden Knights to advance to the Stanley Cup Finals.
4. Anthony Duclair
Team: Florida Panthers
Duclair was an All-Star in 2020 as a member of the Ottawa Senators by scoring 23 goals and recording 17 assists. This season for the Panthers he has 19 points and 16 assists helping his team to the top of the Atlantic division.
3. Seth Jones
Team: Chicago Blackhawks
Jones is a four-time All-Star defenseman that was a key part of the Columbus Blue Jackets shocking sweep of the top-seeded Tampa Bay Lightning in 2019. He also set a record for most time on the ice for a defenseman in a playoff game by playing 65 minutes and six seconds in 2020. He is the son of former NBA player Ronald "Popeye" Jones.
2. P.K. Subban
Team: New Jersey Devils
A close second is P.K. Subban of the New Jersey Devils who is the only African American to win the Norris Trophy as the top defenseman in the National Hockey League and a three-time all-star. We also have young stars on the come up such as Seth Jones of the Chicago Blackhawks and Anthony Duclair of the Florida Panthers.
Subban is a three-time All-Star and a Norris Trophy winner. He was a key piece for the Nashville Predators making their first Stanley Cup Finals appearance in 2017. He is also a gold medalist winning gold for Canada in the 2014 Winter Olympics in Sochi.
1. Wayne Simmonds
Team: Toronto Maple Leafs
For the number 1 slot I gave it to Wayne Simmonds. He is a former All-Star and All-Star game MVP. Simmonds has scored at least 20 goals in five seasons and has recorded 20 assists in five seasons. He doesn't get the recognition because he was playing on some mediocre Philadelphia Flyers teams in the middle of the 2010s.
Simmonds has battled injuries during the past two seasons, and he has been on struggling teams throughout his career but now he is playing the role of supporting player along with John Tavares and Austin Matthews in Toronto. If the Leafs are going to win their first Stanley Cups in over 50 years then a healthy Simmonds will be the reason why.
Follow me on Twitter @bwalkerdadon
How would you rank these Black players of 2022? Rank below to be added in the Power Rankings and to have a chance to win a gift card to LAZADA, Amazon, Fanatics.com, or more that is specific to you. Join the contest by ranking below. 
Related Links: 
POPULAR POSTS
Thank you
Your email has been successfully subscribed.
Sorry, there are no polls available at the moment.