Top 10 Wide Receivers in NFL 2021 Rankings
Where DeAndre Hopkins, Davante Adams, Michael Thomas, and more of the best WR rank going into the 2021-2022 NFL Season.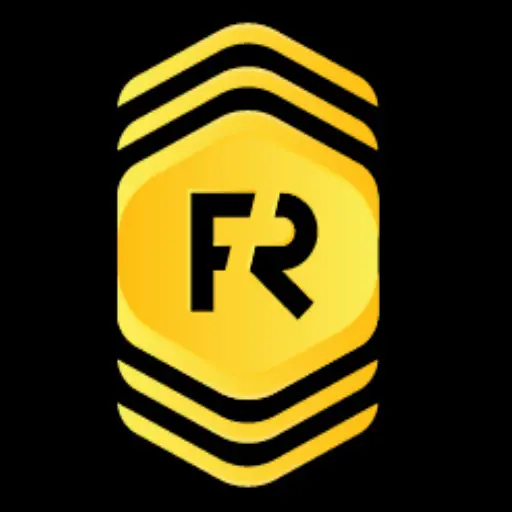 By brandon walker | August 7, 2021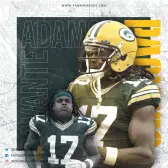 (Don't forget to rank your Top 10 Wide Receivers at the end of this article for a chance to win a $50 gift card or the equivalence of this amount of your country)
Honorable Mention
Terry McLaurin
Team: Washington Football Team
2020 Stats: 87 Rec, 1118 Yds, 4 TD
McLaurin produced 87 catches with over 1,100 yards with four different starting quarterbacks in 2020. If Ryan Fitzpatrick or Tyler Heinicke plays consistently under center he will vault onto this list by midseason.
Michael Thomas
Team: New Orleans Saints
2020 Stats: 40 Rec, 438 Yds, 0 TD
Thomas is an honorable mention only because of his injury that will sideline him until midseason. Once he gets back he will be the main target for whoever is under center in the Bayou.
Mike Evans and Chris Godwin
Team: Tampa Bay Buccaneers
2020 Stats: 70 Rec, 1006 Yds, 13 TD | 65 Rec, 840 Yds, 7 TD – Respectively
I lumped the duo from the defending Super Bowl champions because there are way too many mouths to feed in Tampa. Evans is the best red-zone threat in all of football and Godwin is the possession receiver Tom Brady covets in his offense.
Amari Cooper
Team: Dallas Cowboys
2020 Stats: 92 Rec, 1114 Yds, 5 TD
Cooper recorded 94 catches for over 1,100 yards last season with Dak Prescott out of the lineup for much of the season with a broken ankle. It will be interesting to see how the Cowboy's offense runs this season and if Ceedee Lamb and Michael Gallup will be Prescott's number one target.
Top 10 Wide Receivers
D.K. Metcalf
Team: Seattle Seahawks
2020 Stats: 83 Rec, 1303 Yds, 10 TD
Metcalf has track star speed and is built like a Greek god. He had over 1,300 yards and 10 touchdowns in 2020. He does need to work on his propensity to drop passes with eight in 2020, but it's hard to deny the production.
Calvin Ridley
Team: Atlanta Falcons
2020 Stats: 90 Rec, 1374 Yds, 9 TD
Ridley is now the undisputed number one receiver in Atlanta with Julio Jones going to Tennessee. Ridley quietly caught 90 passes for 1,374 yards and nine touchdowns last season.
Justin Jefferson
Team: Minnesota Vikings
2020 Stats: 88 Rec, 1400 Yds, 7 TD
Jefferson set a rookie record with 1,400 yards last season. He recorded more plays of 25 yards or more than any other receiver last season.
Julio Jones
Team: Tennessee Titans
2020 Stats: 51 Rec, 771 Yds, 3 TD
Although Jones was nicked up at times last season he still has the size and physicality to play at an elite level despite his age (32). This season in Nashville he will not be the focal point of the offense which can keep him fresh throughout the season.
Stefon Diggs
Team: Buffalo Bills
2020 Stats: 127 Rec, 1535 Yds, 8 TD
Diggs in his first year in Buffalo was a major hit. Diggs led the league in receptions (127), receiving yards (1,535), and receiving yards per game (96.0). The duo of Diggs and Josh Allen will be the reason why the Bills will take that final step to make it to the Super Bowl.
View this post on Instagram
Swipe for Wide Receiver Fan Rankings and follow @fanrankings to stay up to date
---
A.J. Brown
Team: Tennessee Titans
2020 Stats: 70 Rec, 1075 Yds, 11 TD
Brown's numbers may not be eye-popping probably due to the Titan's offense revolving around Derrick Henry, but he is an excellent downfield blocker and he can run after the catch better than almost any receiver in football.
Allen Robinson
Team: Chicago Bears
2020 Stats: 102 Rec, 1250 Yds, 6 TD
Robinson has been underrated his whole career playing with quarterbacks such as Blake Bortles, Mike Glennon, and Mitchell Trubisky. Last season he caught 102 passes for over 1,200 yards helping the Bears reach the postseason with a messy quarterback situation.
DeAndre Hopkins
Team: Arizona Cardinals
2020 Stats: 115 Rec, 1407 Yds, 6 TD
The Cardinals wanted an elite weapon to help out their young quarterback and Hopkins did not disappoint at all. Hopkins caught 115 passes for 1,407 yards and six touchdowns. Kyler Murray's improvements should help him stay on this tier of receivers.
Tyreek Hill
Team: Kansas City Chiefs
2020 Stats: 87 Rec, 1276 Yds, 15 TD
When you play on the team with the best quarterback and you join forces with the fastest player in the league and you have the most unstoppable force in the NFL. Hill caught 15 touchdown passes and averaged 14.7 yards per reception. The Chiefs need a second receiver to step up but Hill can hold his own.
Davante Adams
Team: Green Bay Packers
2020 Stats: 115 Rec, 1374 Yds, 18 TD
Adams is Aaron Rodgers's top weapon and one of the main reasons why the Packers are one of the top contenders to Tampa in the NFC. Adams had 115 catches for 1,374 yards and a league-leading 18 touchdowns last season. Adams gets the top spot on this list because he operates without a consistent number two option in Green Bay's offense.
How would you rank these Wide Receivers going into the 2021-2022 season? Rank below to be added in the Power Rankings and to have a chance to win a gift card to LAZADA, Amazon, Fanatics.com, or more that is specific to you. Join the contest by ranking below. 
Related Links: 
POPULAR POSTS
Thank you
Your email has been successfully subscribed.
Sorry, there are no polls available at the moment.