Top 10 Tight Ends in NFL 2021 Rankings
Where Travis Kelce, Darren Waller, Rob Gronkowski, and more of the best TE rank going into the 2021-2022 NFL Season.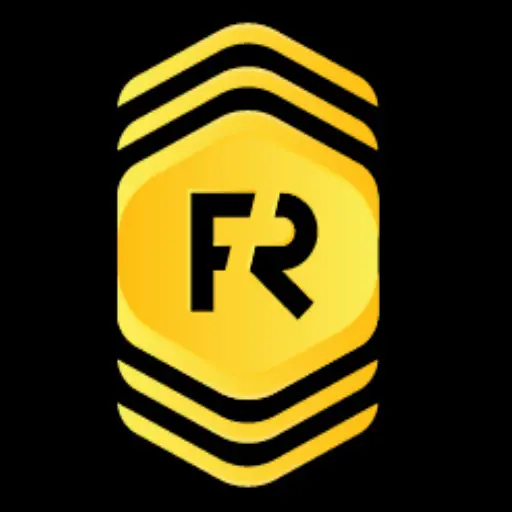 By brandon walker | August 11, 2021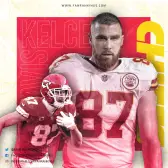 (Don't forget to rank your Top 10 Tight Ends at the end of this article for a chance to win a $50 gift card or the equivalence of this amount of your country)
For years the tight end position in the National Football League has been evolving into the most vital part of the offense. The ability for a tight end to split out wide, play in the slot, and line in the backfield. Here I rank some of the best tight ends in pro football.
Honorable Mention
Kyle Pitts
Team: Atlanta Falcons
2020 Stats: N/A
Pitts was the fourth overall pick in April's draft. Pitt's size, speed, and wide receiver-like hand, and route-running ability will have Matt Ryan salivating. Pitts could be a top-five tight end by midseason.
Robert Tonyan
Team: Green Bay Packers
2020 Stats: 52 Rec, 586 Yds, 11 TD, 11.3 Avg 
Tonyan was a breakout player for the Packers last season. He caught 11 touchdowns without dropping a single pass. Tonyan is Aaron Rodgers number two option in the offense and number one in the red zone.
Logan Thomas
Team: Washington Football Team
2020 Stats: 72 Rec, 670 Yds, 6 TD, 9.3 Avg 
Thomas had the best season of his career with 72 receptions and six touchdowns. The converted quarterback signed a three-year extension in Washington.
Top 10 Tight Ends
Hunter Henry
Team: New England Patriots
2020 Stats: 60 Rec, 613 Yds, 4 TD, 10.2 Avg 
Henry is a key free-agent acquisition that came over from the Los Angeles Chargers. Henry will be the key for whoever is under center for the New England Patriots in 2021. The combination of him and Jonnu Smith will attempt to be reminiscent of the early 2010's Patriot tight end combo of Rob Gronkowski and Aaron Hernandez.
Noah Fant
Team: Denver Broncos
2020 Stats: 62 Rec, 673 Yds, 3 TD, 10.9 Avg
Fant in his first two NFL seasons has averaged 12 yards per reception. Fant can develop into a top-flight player at his position, but inconsistent quarterback play is holding him back somewhat.
Rob Gronkowski
Team: Tampa Bay Buccaneers
2020 Stats: 45 Rec, 623 Yds, 7 TD, 13.8 Avg
Gronk is one of the best tight ends of all time and a four-time Super Bowl champion. He may not have the best stats but his blocking in the run game, as well as clutch catches, secures his place in NFL history.
Mike Gesicki
Team: Miami Dolphins
2020 Stats: 53 Rec, 703 Yds, 6 TD, 13.3 Avg
Gesici averaged 13 yards per reception last season and scored six touchdowns and will be critical of the development of second-year quarterback Tua Tagaviola.
Mark Andrews
Team: Baltimore Ravens
2020 Stats: 58 Rec, 701 Yds, 7 TD, 12.1 Avg
Andrews is one of the best tight ends in the NFL at working down the seams of the defense. Lamar Jackson's favorite target has scored 17 touchdowns over the last two seasons, 12 of which were from the red zone, and has averaged 13.5 yards per reception over his first three NFL seasons.
View this post on Instagram
Swipe for Tight End Fan Rankings and follow @fanrankings to stay up to date
---
T.J. Hockenson
Team: Detroit Lions
2020 Stats: 67 Rec, 723 Yds, 6 TD, 10.8 Avg
Hockenson made his first Pro Bowl last season and will have a new man throwing him the ball in Jared Goff. Hockenson's catch total went from 32 in his rookie season to 67 last season. His ability to block and catch will make him a stud tight end for years to come.
Dallas Goedert
Team: Philadelphia Eagles
2020 Stats: 46 Rec, 524 Yds, 3 TD, 11.4 Avg
Goedert had a breakout season while Zach Ertz missed time last season. According to Pro Football Focus Goedert is the only tight end in the NFL with a receiving and run-blocking grade of over 80 over the past three seasons. Jalen Hurts will be relying on him as his number one target with question marks at the wide receiver corps.
Darren Waller
Team: Las Vegas Raiders
2020 Stats: 107 Rec, 1,196 Yds, 9 TD, 11.2 Avg
Waller is one of the few tight ends in the NFL that can line up against a cornerback and win matchups using his size and skills. He averaged 2.3 yards per route when lining up outside. Waller's 107 catches led all tight ends in the NFL last season, and his 1,197 was second behind Kelce.
George Kittle
Team: San Francisco 49ers
2020 Stats: 48 Rec, 634 Yds, 2 TD, 13.2 Avg
Kittle missed eight games last year due to knee and foot injuries, but over the previous two seasons he caught at least 80 passes for over 1,000 yards. 49ers coach Kyle Shanahan said that he has improved his route running this offseason so he will be an even better weapon for either Jimmy Garoppolo or rookie Trey Lance.
Travis Kelce
Team: Kansas City Chiefs
2020 Stats: 105 Rec, 1,416 Yds, 11 TD, 13.5 Avg
Kelce has led all tight ends in receiving yards the past two seasons, including setting the single season record of 1,416 yards last season. Kelce's ability to run after the catch is possibly the best from a tight end in league history. Kelce is one or two elite seasons away from securing a gold jacket once he retires.
How would you rank these Tight Ends going into the 2021-2022 season? Rank below to be added in the Power Rankings and to have a chance to win a gift card to LAZADA, Amazon, Fanatics.com, or more that is specific to you. Join the contest by ranking below. 
Related Links: 
POPULAR POSTS
Thank you
Your email has been successfully subscribed.
Sorry, there are no polls available at the moment.