Top 10 Offensive Guards in NFL 2021 Rankings
Ranking the best Offensive Guards as Quinton Nelson leads the way going into the 2021-2022 NFL Season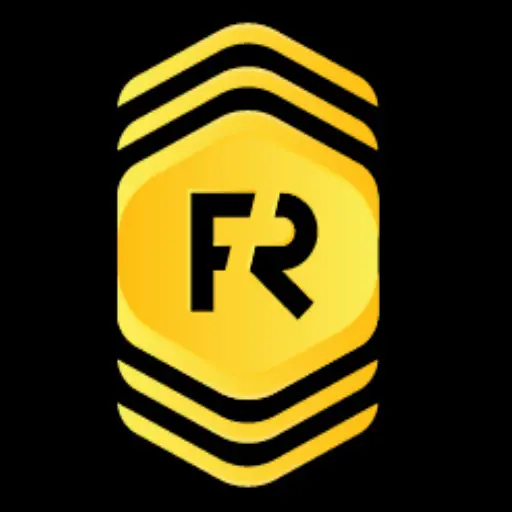 By brandon walker | November 11, 2021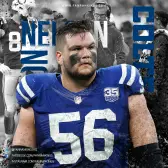 Amongst positions and offensive lines the offensive guards are the most underappreciated and most physically demanding position in the National Football League. Guards don't have stats that you can go by, however, they make most offenses go around because they have to pull in the running game and keep 300 plus pound behemoths of your quarterbacks and ball carriers. In my and most people's opinions, Quinton Nelson is the supreme player in the league right now and will probably be for at least the next five years.
Top 10 Offensive Guards
Michael Onwenu
Team(s): New England Patriots
Onwenu was a top prospect that performed well at guard and both tackle positions last season and the Patriots were comfortable letting Joe honey walk in free agency in the offseason.
Wyatt Teller
Team(s): Cleveland Browns
Teller progressed into an elite run-blocker in 2020 with a grade of 93.6 according to Pro Football Focus, which was the highest at his position in the NFL. He would be higher but he allowed three sacks in 2020 so he needs to shore that up o be on top of this list in the future.
Rodger Saffold
Team(s): Tennessee Titans
Saffold came over from the Rams two years ago and has helped Ryan Tannehill and Derrick Henry play at elite levels. He has been one of the most consistent guards in the game when he is healthy.
View this post on Instagram
Brandon Scherff
Team(s): Washington Football Team
Scherff has been one of the best guards in the NFL since he was drafted fifth overall in 2015. He had his best season in 2020 with a PFF overall grade of 86.3. He has battled some injuries over the last couple of seasons however.
Ali Marpet
Team(s): Tampa Bay Buccaneers
Marpet was an integral part of the Buccaneers Super Bowl run on2020. Marpet may have been their best lineman by playing nine perfect pass protection games, which is not allowing any sack, pressures, or hurries.
Shaq Mason
Team(s): New England Patriots
Mason has been grading out at least an 80 in run blocking in four of the past five seasons. He graded out at a career-best 88.1 in 2020. Mason has improved significantly in 2021 in pass protection after struggling last season.
Joe Thuney
Team(s): Kansas City Chiefs
Thuney has only allowed only three sacks over the past three-plus seasons and Kansas City paid him very handsomely to protect Patrick Mahomes and make the difference in getting Kansas City back to the top of the AFC.
#Patriots film: still can't get over this double-team block by Pats left tackle Isaiah Wynn and left guard Joe Thuney. Took the DE for a walk ten yards downfield. Pretty blocking from New England. pic.twitter.com/1EGBPeCZZ1

— Evan Lazar (@ezlazar) November 16, 2020
Joel Botonio
Team(s): Cleveland Browns
Botonio's skill and technique are a perfect example of an elite pass-blocking guard in today's NFL. Botonio had graded at 85 or above in pass blocking in each of the past four seasons. Botonio only gave up one sack in 2020 and he is not a shabby run blocker either.
Zach Martin
Team(s): Dallas Cowboys
Martin has had some injuries over the past couple of seasons, but he is still an elite guard still in his prime when he is on the field and he had a run-blocking grade of 92 when he got injured last season.
What do y'all see from Zach Martin's (RG) footwork here? pic.twitter.com/Fz3MY4ikMe

— Tom Blazer (@TBlazer5AS1) September 1, 2020
Quinton Nelson
Team(s): Indianapolis Colts
Nelson was the best player regardless of position going into the 2018 draft, and boy he has lived up to expectations. Nelson has been PFF's Most Valuable Player at guard in each season he has been in the league.
This is what I was worried about with the Colts O-Line. Right side just gets blown up. Castanzo gets beat too, but the animal that is 56 Quinton Nelson bails him out. Have to feel like teams know they can beat Smith and Glowinski though. pic.twitter.com/hAvXj4oe2t

— eli (@StruggleBusEli) September 18, 2020
How would you rank these Offensive Guards going into the 2021-2022 season? Rank below to be added in the Power Rankings and to have a chance to win a gift card to LAZADA, Amazon, Fanatics.com, or more that is specific to you. Join the contest by ranking below. 
Related Links: 
POPULAR POSTS
Thank you
Your email has been successfully subscribed.
Sorry, there are no polls available at the moment.