Top 10 NFL Teams Week 18 – Burrow, Mixon, & Ja'Marr Chase has the Jungle Boys Ruling The AFC North
Joe Burrow, Joe Mixon, and Ja'Marr Chase lead the way in the Cincinnati Bengals winning the AFC North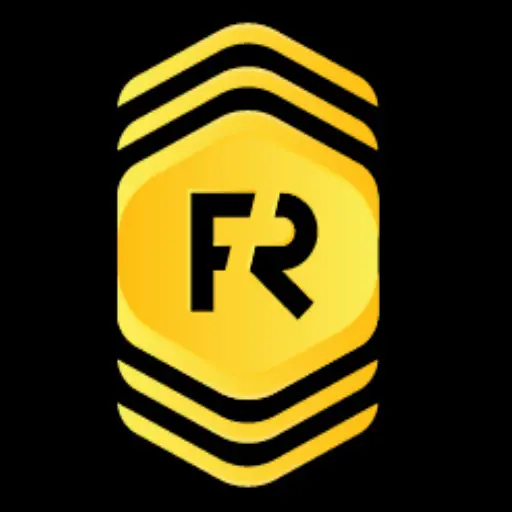 By brandon walker | January 4, 2022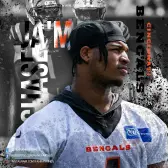 Featured Team
Cincinnati Bengals
The Cincinnati Bengals defeated their old bullies the Baltimore Ravens by a combined 82-38 in their two meetings. They defeated the Pittsburgh Steelers 85-20 in their two meetings. The Bengals didn't just win the division they snatched it away. More on the Bengals in the Week 18 of the NFL Power Rankings
Top 10 NFL Power Rankings
10. Arizona Cardinals
They got a big road win against a potential playoff opponent in Dallas on Sunday. They will probably have to be on the road the entire postseason.
9. New England Patriots
The offense got right last week against the Jacksonville Jaguars. Can the Patriots muster enough offense to beat the Kansas City Chiefs, Buffalo Bills, and Cincinnati Bengals?
Mac Jones gets kicked out of Canadian strip clubs because he only throws dimes. pic.twitter.com/aFMdqhrKav

— Boston Cream ? (@itsbostoncream) January 4, 2022
8. Dallas Cowboys
Dak Prescott and the offense needs more consistency. I know the numbers look good on paper but the eye test tells differently.
micah parson's closing speed is unreal #DallasCowboys pic.twitter.com/6yHaGZ97vI

— Ray G ? (@RayGQue) January 2, 2022
7. Buffalo Bills
The Bills point differential proves that they can beat anyone in the league and if they can find a running game they will be a threat in the postseason
I've been a huge fan of Devin Singletary for a while and it is because of runs like this.

One of the most underrated elusive RBs in football.@GregTompsett @Pro__Ant pic.twitter.com/0YBxuO4944

— Adam Pfeifer (@APfeifer24) January 3, 2022
6. Cincinnati Bengals
I have one question to ask the football world: Who Dey? Who dey thought that the Cincinnati Bengals were going to win the AFC North division championship in 2021? The answer outside of die-hard Bengals fans: not many. 
The reason why they proved the pundits wrong is Joe Burrow and the high-powered offense that is filled with a plethora of weapons that had made big plays all season long. More on the Bengals later in the NFL Power Rankings
Burrow has bounced back from his ACL tear in his rookie season to set a franchise record of 4,611 yards 34 touchdowns, 14 interceptions with a 108.3 quarterback rating. Burrow is the charismatic leader that the Bengals have been missing for generations. Sure, they have had Boomer Esiason, Carson Palmer, and Andy Dalton but Burrow has the generational ability that can lead the Bengals to Super Bowl victories in the future.
But the Bengals have another Joe that they depend on and that's Joe Mixon. Mixon has brung a physical presence in the run game that supplements the passing attack. Mixon has rushed for 1,205 yards and 13 touchdowns while adding 42 receptions. 
The reason why Burrow has been able to stay upright is a balance on offense, and Mixon has provided it behind a sometimes inconsistent offensive line.
Another reason for the jump in team success is the Offensive Rookie Of the Year candidate wide receiver Ja'Marr Chase. Remember when the media gave the flack for drafting Chase over offensive tackle Penei Sewell? Well, he made those pundits eat those words with 78 catches, 1,429 yards, and 13 touchdowns as he set the rookie record in receiving yards. 
That mark was set only last season by former LSU teammate Justin Jefferson of the Minnesota Vikings. Chase along with Tyler Boyd, and Tee Higgins have been making plays all season long and the trio has yet to reach their ceiling.
Also contributing to the success of the Bengals is a big-money free-agent addition, Trey Hendrickson. The former Saint has been worth every penny of the four years, and the 60 million dollars that the Bengals gave him in the offseason with 14 sacks and three forced fumbles this season He along with Sam Hubbard, B.J. Hill, and Larry Ogunjobi have been a force controlling the line of scrimmage all year long.
And lastly, Zac Taylor has been great at building his culture, and developing players are underappreciated coaching skills in 2022. Fans want results right away in a win-now league and the Bengals were patient with him, and now it is playing off with the future looking bright in Cincinnati.
The Chiefs bring heat so the Bengals respond by throwing a go ball to Ja'Marr Chase. When you have someone as talented as Chase it makes it very difficult to leave him singled up.

I think the image of him holding the ball out on this one will be seared in my memory. pic.twitter.com/uymN4zHVgY

— Mike (Sans) (@bengals_sans) January 4, 2022
5. Tampa Bay Buccaneers
They got rid of a perpetual team cancer in Antonio Brown, but who besides Mike Evans will step up at receiver for the Buccaneers? Sure they got by the Jets, but they should not need last-minute Brady magic for that to happen.
Here's a sideline view of what happened with Antonio Brown. Looks like Mike Evans was trying to calm him down but nothing was going to help. AB took everything off and left.

(video via @mmmmillah)pic.twitter.com/sMii14O7bh

— Ari Meirov (@MySportsUpdate) January 2, 2022
4. Tennessee Titans
If they can get home-field advantage and get Derrick Henry and Julio Jones back then they will be a problem in the playoffs. They exposed the frauds that are the Miami Dolphins
3. Kansas City Chiefs
No shame in losing to the Bengals. But Patrick Mahomes has never played a playoff game away from Arrowhead and that will be the next test of his greatness.
Patrick Mahomes 7-yd pass & run to Travis Kelce#Chiefs 7 #Bengals 0 Q1 pic.twitter.com/jgiwHfNSG4

— Sᴘᴏʀᴛs 24/7 (@Sports_24x7_) January 2, 2022
2. Los Angeles Rams
The question is will Matt Stafford elevate the Rams or will he throw you out of the playoffs?
1. Green Bay Packers
The Packers have clinched home-field by crushing the Vikings. Now Aaron Rodgers has to bet his toe healthy for the playoffs.
Aaron Rodgers and Davante Adams are the most lethal QB-WR duo on back shoulder passes that I have ever seen. pic.twitter.com/UeBMJHXQGb

— Eli Berkovits (@BookOfEli_NFL) January 3, 2022
How would you rank these teams in the NFL Power Rankings? Rank below to be added in the Power Rankings and to have a chance to win a gift card to LAZADA, Amazon, Fanatics.com, or more that is specific to you. Join the contest by ranking below. 
Follow me @bwalkerdadon on Twitter
Related Links:
POPULAR POSTS
Thank you
Your email has been successfully subscribed.
Sorry, there are no polls available at the moment.