Top 10 NFL Teams Week 17 – Aaron Rodgers Proves Why He Is Still That Bad Man
Aaron Rodgers proves why he is still that bad man and where they rank in this Week 17 NFL Power Rankings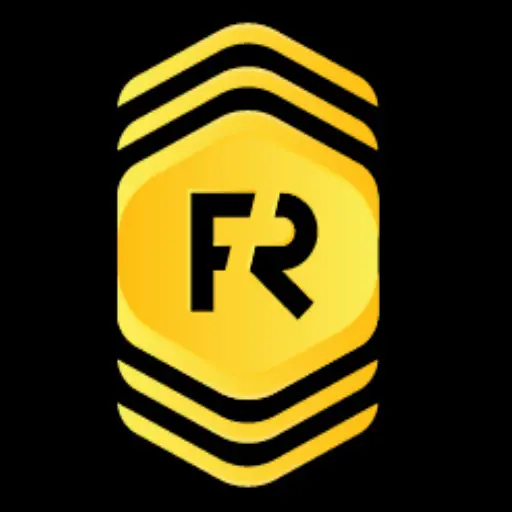 By brandon walker | December 28, 2021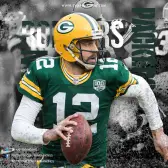 Featured Team
The Green Bay Packers have the best record in the NFL with two weeks left in the regular season with their most complete team since their 2010 Super Bowl season because of one man: Aaron Rodgers. More on him and the Green Bay Packers later in the rankings.
Top 10 NFL Power Rankings
10. Philadelphia Eagles
Nick Syriana has the Eagles running their way into playoff contention and they have a tough gritty identity that the town loves.
This is the type of development I like to see from Jalen Hurts. Earlier in the season he would've taken off for the first but instead he kept his eyes downfield, set his feet then delivered a strike to smitty. #FlyEaglesFly pic.twitter.com/uqxjfaG1TT

— Lou?? (@LouSlimey) December 27, 2021
9. New England Patriots
Mac Jones has hit a bit of a slump in the past couple of games, but Bill Belichick will formulate a way for the team to succeed in the coming weeks leading into the playoffs.
Excellent play call by Josh McDaniels and even better execution by Mac Jones and Damien Harris for the fourth down conversion pic.twitter.com/pvMOdvzmXV

— Ben Brown (@BenBrownPL) December 26, 2021
8. Cincinnati Bengals
Joe Burrow threw for 525 yards on Baltimore's defense, and their defensive line has some horses. Do not be surprised if they won a playoff game.
Joe Burrow slides to his left when he feels the pressure off of his left side to make the defender miss. He is then able to quickly reset his feet towards the target to fire an accurate downfield to Tee Higgins. pic.twitter.com/HHs36vD6QE

— Mike (Sans) (@bengals_sans) December 28, 2021
7. Indianapolis Colts
Carson Wentz is quietly having his best year since that 2017 season and can be an ex-factor in the playoffs if he remains healthy.
Carson Wentz on #Colts game-sealing drive:

– 2nd & 17 conversion to MPJ
– Deep dime to T.Y.
– Sidearm TD magic to Patmon pic.twitter.com/ftDC64eMbj

— Locked On Colts Podcast (@LockedOnColts) December 26, 2021
6. Tennessee Titans
What a difference a real weapon makes. A.J Brown is a true difference-maker on offense, and what if Derrick Henry comes back?
Best offensive @PFF grades, Week 16 #TNF starters ⬇️
? A.J. Brown: 90.7
? Deebo Samuel: 90.1
? Ryan Tannehill: 84.2

Worst ⬇️
? Geoff Swaim: 33.3
? Dillon Radunz: 45.6
? Aaron Brewer: 47.7
? George Kittle: 49.1
? Julio Jones: 52.5pic.twitter.com/fMKRm1qCd3

— Ahaan Rungta (@AhaanRungta) December 25, 2021
5. Tampa Bay Buccaneers
Tom Brady will need Lombardi Lenny if he is going to go back-to-back.  Is health going to play a factor in their run?
Guys checkout the throws Tom Brady's making at age 44.??? pic.twitter.com/0J4XwZCVgu

— Collin aka the King of NY??? (@EricStokesSzn4) December 26, 2021
4. Los Angeles Rams
The Rams seem to utilize Odell Beckham better than the Browns ever did. The question is Matthew Stafford the guy that can lead you to the Super Bowl?
Odell Beckham Jr. has scored a TD in 4 out of his last 5 games with the #Rams. This route is filthy. pic.twitter.com/sCmK1z1zGy

— Ari Meirov (@MySportsUpdate) December 26, 2021
3. Dallas Cowboys
The Cowboys proved how dominant they can be if they play up to potential, but a wounded Washington squad would make anybody look good.
#CowboysNation
Demarcus Tank Lawrence TD with Spanish Audio ??????#DallasCowboys #Cowboys pic.twitter.com/HivAKyka6y

— Dallas Cowboys Collaboration (@mailman_phil) December 28, 2021
2. Kansas City Chiefs
They are starting to look like their dominating selves again. But only this time they can be methodical as well as explosive.
Kareem Hunt's best run as a Chief. Insane pic.twitter.com/NxdAcqV57i

— EDDIE HIGH (@EddieHigh) December 28, 2021
1. Green Bay Packers
Aaron Rodgers caused turmoil when he caused himself in the offseason by requesting  to be traded, COVID-19 debacle, and guest hosting Jeopardy while campaigning to be the next host. Furthermore, Rodgers openly criticized general manager Brian Gutekunst and other Packers executives for mistreating former teammates when they left the organization.
Well, a 12-3 record, an NFC North division title, and potentially another MVP award later. All is well in Green Bay for now. Rodgers has put up his usual efficient numbers: 3,689 passing yards with a touchdown to interception ratio of 33 to 4 with a 110.8 passer rating all while playing through a toe injury and battling COVID. 
At his side he still has Devante Adams and Aaron Jones but the biggest new wrinkle in the Packers offense is running back A.J. Dillon.  Dillon is a 250-pound power back that the Packers have not had in the Rodger era and he is a back that is capable of salting away the game in the fourth quarter in a playoff game.
As for the defense, they had two new additions that have improved this defense. Former Atlanta Falcon De'Vondre Campbell has been a force in the middle of the defense by recording 138 tackles, two interceptions, and two forced fumbles. 
Rasul Douglas came over from the Carolina Panthers and has stepped up in the absence of Jaire Alexander and made plays on the back end of the defense with five interceptions and 12 pass breakups. Another player who has stepped up and turned the corner is an edge rusher, Rashan Gary. The former first-round pick has led the Packers with 8 ½ sacks and has made a lethal pass rush combo with Preston Smith.
One final reason, but possibly the most important reason for the Packers' success has been Matt LeFleur. LeFleur is 38-9 as an NFL head coach which is the best record ever as a coach through their first three seasons. LeFleur has not only navigated the Packs through a tumultuous offseason, but he has made Rodgers an even better quarterback as he gets older. 
Green Bay has been the most consistent team in the league this season but the real test is if Rodgers will finish his career in the green and gold. The Packers have a chance to clinch home-field advantage with a win Sunday night against the Vikings along with a Cowboys loss.
The deep ball's been on point the last few weeks. Aaron Rodgers hit multiple 30+ yarders on Saturday. pic.twitter.com/zhuJnkuz7Y

— zach jacobson (@itszachariahj) December 27, 2021
How would you rank these teams in the NFL Power Rankings? Rank below to be added in the Power Rankings and to have a chance to win a gift card to LAZADA, Amazon, Fanatics.com, or more that is specific to you. Join the contest by ranking below. 
Follow me @bwalkerdadon on Twitter
Related Links:
POPULAR POSTS
Thank you
Your email has been successfully subscribed.
Sorry, there are no polls available at the moment.