Top 10 NFL Running Backs of 2021 Rankings
Where Derrick Henry, Christian McCaffery, Ezekiel Elliot, and more of the best Running Backs rank going into the 2021-2022 NFL Season.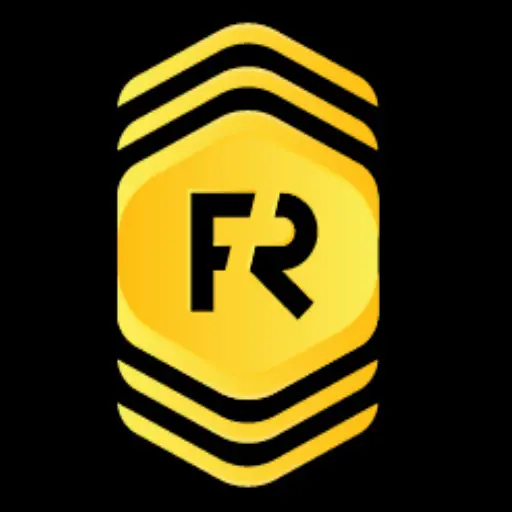 By brandon walker | July 28, 2021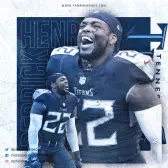 (Don't forget to rank your Top 10 Running Backs at the end of this article for a chance to win a $50 gift card or the equivalence of this amount of your country)
Heading into the 2021 season with all the new school all-purpose backs that can run in open space and run routes and catch the ball like a receiver, the top back in all of football is Derrick Henry. The 247-pound bulldozer is the reigning two-time rushing champion who is coming off a 2,023 rushing season in 2020. Henry also has rushed for 33 touchdowns in the past two seasons despite losing tackle Taylor Lewan for the majority of the season. 
Meanwhile, the Cleveland Browns have the best running back combination in the NFL in Kareem Hunt and Nick Chubb. The duo reminds old-school Browns fans of Kevin Mack and Earnest Byner. Chubb averaged a whopping 5.6 yards per attempt in 2020, which is the highest in the league, while Hunt amassed over 1,000 total yards in 2020. Here are my projected Top 10 backs for the 2021 NFL season.
Honorable Mention
Ezekiel Elliot
Team: Dallas Cowboys
2020 Stats: 244 Rush, 979 Yds, 6 TD
Elliot has shed 15 pounds this offseason down to his college weight of 220. Elliot's 979 rushing yards and 4.0 yards per attempt in 2020 were the lowest total of his career. I expect Zeke to bounce back with Dak Prescott returning to the lineup and a healthier offensive line.
James Robinson
Team: Jacksonville Jaguars
2020 Stats: 240 Rush, 1070 Yds, 7 TD
The Jaguar's lone bright spot in 2020, the undrafted free agent out of Illinois State rushed for 1,070 yards and ten total touchdowns. Rookie quarterback Trevor Lawrence will be leaning on Robinson and first-round pick Travis Etienne.
Joe Mixon
Team: Cincinnati Bengals
2020 Stats: 119 Rush, 428 Yds, 3 TD
Mixon could be the key for Joe Borrow to reach another level in 2021. Mixon rushed for over 1,100 yards in 2018 and 2019. Mixon played in only 6 games due to a foot injury and he is looking to get back into his old form.
Top 10 Running Backs
Kareem Hunt
Team: Cleveland Browns
2020 Stats: 198 Rush, 841 Yds, 6 TD
Hunt is the perfect complement to Nick Chubb and is the perfect check-down option for Baker Mayfield. Hunt is possibly the most complete back in the league and he doesn't even start in Kevin Stefanski's offense.
Austin Ekeler
Team: Los Angeles Chargers
2020 Stats: 116 Rush, 530 Yds, 1 TD
Ekeler is one of the most underrated running backs in the league. Ekeler over the past two seasons has a receiving grade of 93.6 which is the highest among running backs according to Pro Football Focus.
Josh Jacobs
Team: Las Vegas Raiders
2020 Stats: 273 Rush, 1065 Yds, 12 TD
Jacobs has been the best first-round pick that Jon Gruden and Mike Mayock have made over the past three seasons. Jacobs has rushed for 1,000 years in both seasons and only Henry and Chubb has broken more tackles since he came into the league
Saquon Barkley
Team: New York Giants
2020 Stats: 19 Rush, 34 Yds, 0 TD
Barkley is coming off an injury in Week 2 last season. Barkley is a generational talent that will help quarterback Daniel Jones with his skills with his hands and feet. Barkley is the leading candidate for comeback player of the year.
Christian McCaffery
Team: Carolina Panthers
2020 Stats: 59 Rush, 225 Yds, 5 TD
McCaffery is another back that is coming off an injury that will need to help their young quarterback in Sam Darnold. In 2019, CMC rushed for 1,387 yards and 15 touchdowns, and also caught 116 passes, which is a record for running backs for 1005 yards.
View this post on Instagram
Swipe for Running Back Fan Rankings and follow @fanrankings to stay up to date
---
Aaron Jones
Team: Green Bay Packers
2020 Stats: 201 Rush, 1104 Yds, 9 TD
Jones had rushed for 25 touchdowns during the last two seasons and he could be more of the key to a deep playoff run than the other Aaron in Green Bay.
Alvin Kamara
Team: New Orleans Saints
2020 Stats: 187 Rush, 932 Yds, 16 TD
Kamara will be the focal point of the Saints offense whether it will be Taysom Hill or Jameis Wilson under center in New Orleans. Kamara finished tied for second in the league in rushing touchdowns with Dalvin Cook with 16. With all his accolades Kamara has not rushed for over 1,000 yards in a season. I expect him to do so this year
Dalvin Cook
Team: Minnesota Vikings
2020 Stats: 312 Rush, 1557 Yds, 16 TD
Cook led the NFC with 1,557 yards in 2020 despite missing two games due to injury. Cook will be the main reason that Minnesota will get back into the playoffs this season if he can handle the workload in 2021. Cook had 356 total touches last season which was a career-high.
Nick Chubb
Team: Cleveland Browns
2020 Stats: 190 Rush, 1067 Yds, 12 TD
Chubb missed four games last season and still rushed for 1,067 yards and 12 touchdowns. Chubb is playing for a contract this offseason and he will be in line to be the highest paid back in the league with a productive and healthy season.
Derrick Henry
Team: Tennessee Titans
2020 Stats: 378 Rush, 2027 Yds, 17 TD
The only concern I have for the reigning Offensive Player of the Year is if the workload can catch up to him as a power back. Henry has carried the ball 681 times in the last two seasons and there was a sharp decline historically after a 2,000-yard season.
How would you rank these Running Backs going into the 2021-2022 season? Rank below to be added in the Power Rankings and to have a chance to win a gift card to LAZADA, Amazon, Fanatics.com, or more that is specific to you. Join the contest by ranking below. 
Related Links: Top 10 NFL Quarterbacks of 2021
POPULAR POSTS
Thank you
Your email has been successfully subscribed.
Sorry, there are no polls available at the moment.