Top 10 NFL Quarterbacks of 2021
Where Patrick Mahomes, Russell Wilson, Josh Allen, Tom Brady, and more of the best Quarterbacks rank going into the 2021-2022 NFL Season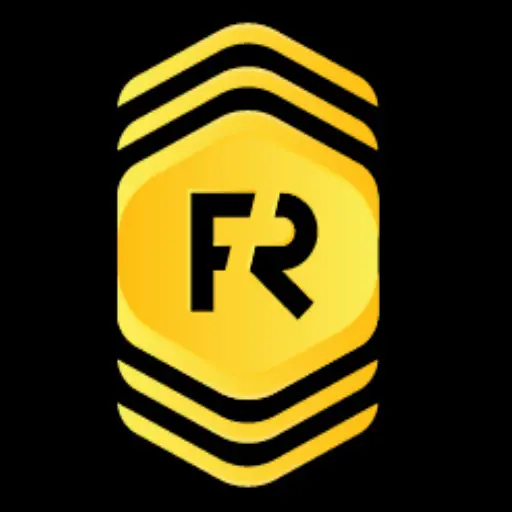 By brandon walker | July 20, 2021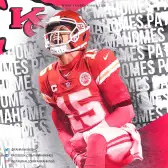 Top 10 Quarterbacks
Ryan Tannehill
Team: Tennessee Titans
2020 Stats:
3,819

YDS, 33 TD, 7 INT, 59.4 Cmp%, 106.5 QB Rating

Tannehill has turned his career around since he came to Nashville in 2019. He has thrown for 55 touchdowns to 13 interceptions in the past two seasons. It remains what he will do sans Arthur Smith who has moved on to be the head coach of the Atlanta Falcons, be he has been just as important as Derrick Henry for the Titans Success.

 
Baker Mayfield
Team: Cleveland Browns
2020 Stats:
3,563

YDS, 26 TD, 8 INT, 62.8 Cmp%, 95.9 QB Rating

Mayfield rebounded from his sophomore slump in 2020 by cutting his interceptions down from 21 in 2019 to eight last season. First-year head coach Kevin Stefanski did a real nice job developing his strength with his run-first offense. If he finally develops chemistry with Odell Beckham Jr. then in 2022 he will be higher on this list.

 
Justin Herbert
Team: Los Angeles Chargers
2020 Stats:
4,336

 

YDS, 31 TD, 10 INT, 69.2 Cmp%, 98.3 QB Rating

Herbert set rookie records in completions (396), and passing touchdowns (31). Now, he will have a new left tackle in Rashawn Slater, and a new center in Corey Linsley to protect him and continue his development.

 
Josh Allen
Team: Buffalo Bills
2020 Stats:
4,544

 

YDS,

37

TD, 10 INT, 66.6 Cmp%, 107.2 QB Rating

Last Season, the Buffalo Bills won its first division title since 1995 with the rocket arm of Allen. He has developed his passing touch and will continue to get better in year four, especially with the addition of Emmanuel Sanders.

 
Lamar Jackson
Team: Baltimore Ravens
2020 Stats:
2,757

 

YDS, 26 TD, 9 INT, 64.4 Cmp%, 99.3 QB Rating

I believe this will be the year that Jackson will take the quantum leap as a passer, like the aforementioned Allen. Greg Roman has new weapons at his disposal in Sammy Watkins and first-round draft pick Rashod Bateman.

 
View this post on Instagram
Swipe for Quarterback Fan Rankings and follow @fanrankings to stay up to date
---
Matthew Stafford
Team: Los Angeles Rams
2020 Stats:
4,084

 

YDS, 26 TD, 10 INT, 64.2 Cmp%, 96.3 QB Rating

Stafford will be on by far the most talented team that he has been on and playing for the best coach he has played for. I believe that working with Sean McVay pundits will finally give the long-time Lions quarterback his respect for carrying an awful franchise for over a decade.

 
Russell Wilson
Team: Seattle Seahawks
2020 Stats:
4,212

 

YDS, 40 TD, 13 INT, 68.8 Cmp%, 105.1 QB Rating

Wilson seems to get better with age and at 33, I think that he will win his first MVP if he can lead his Seahawks to another Division championship. The Seahawks added former Pro Bowl guard Gabe Jackson to fill a hole on their always leaky line.

 
Tom Brady
Team: Tampa Bay Buccaneers
2020 Stats:
4,633

 

YDS, 40 TD, 12 INT, 65.7 Cmp%, 102.2 QB Rating

Seven Super Bowl Rings!!! Need I say more? Brady at 44 should start to decline at some point, but I don't foresee it in 2021 with the cast of talent he has at disposal in Tampa.

 
Aaron Rodgers
Team: Green Bay Packers
2020 Stats:
4,299

 

YDS, 48 TD, 5 INT, 70.7 Cmp%, 121.5 QB Rating

Rodgers will report to the Green Bay Packers at some point and when he does then he will prove to the Green Bay Packers brass that he deserves the respect of the organization, or he will heighten his trade value in 2022.

 
Patrick Mahomes II
Team: Kansas City Chiefs
2020 Stats:
4,740

 

YDS, 38 TD, 6 INT, 66.3 Cmp%, 108.2 QB Rating

Mahomes will have a new sense of motivation after Super Bowl 55. The Kansas City Chiefs improved the line with Orlando Brown Jr. and Joe Thuney. Mahomes has had the best start to a career for a quarterback in NFL history and I feel that he will have a season similar to 2018.

How would you rank these Quarterbacks going into the 2021-2022 season? Rank below to be added in the Power Rankings and to have a chance to win a gift card to LAZADA, Amazon, Fanatics.com, or more that is specific to you. Your Fan Rankings will be added to our Power Rankings as well. Join the contest by ranking below. 

Related Links: 
POPULAR POSTS
Thank you
Your email has been successfully subscribed.
Sorry, there are no polls available at the moment.