Top 10 NFL Power Rankings: Week 15 December 2021 – The New England Patriots are back
The New England Patriots are back thanks to a pair of MJ's in Mac Jones and Matt Judon. Also, another stand out rookie in Christian Barmore. Here we rank the Top 10 NFL teams of Week 15 in the 2021-2022 NFL season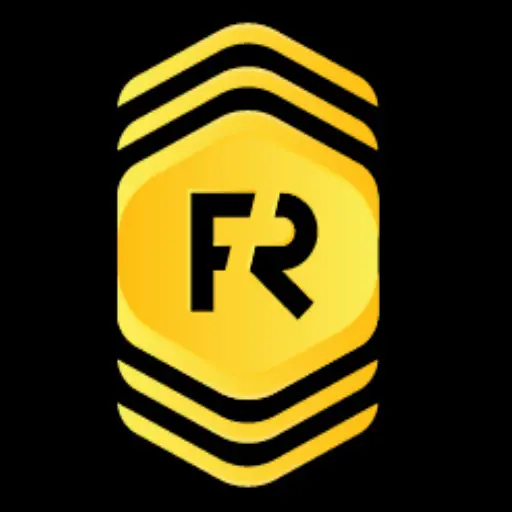 By brandon walker | December 14, 2021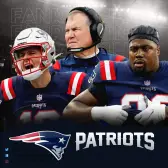 Just when you thought the reign of terror that the New England Patriots has over the National Football League was over. Think Again. Bill Belichick is leading a new core of players with guys like Mac Jones, Matt Judon, and more which we'll get in-depth later. But for now, here is most of the Top 10 in the NFL Power Rankings before we get to the New England Patriots.
Top 10 NFL Power Rankings
Indianapolis Colts
Record: 7-6
They play their boogeyman on Saturday, but Jonathan Taylor is playing at an MVP level, and depending on how the cards play, they can still take the AFC South crown.  
#Colts CB: @KennyKennyMoe3 has done it all at the defensive back position for years now.

Sacks, stonewalling tackles, forced fumbles, and amazing interceptions.#ColtsNation would do him proud by getting him in the #ProBowlVote. pic.twitter.com/btP42J3uL2

— Lawrence Owen (@Colts_Law) December 14, 2021
Los Angeles Chargers
Record: 8-5
The Chargers are explosive on offense and they have playmakers on defense, but they need to shore up a run defense that allows 140 yards a game good enough for last in the league.
The Chargers killed the Giants in the outside zone run game on Sunday. Makes sense they'd lean into it with their dominant left side, but watch rookie TE Tre McKitty eat this safety alive on this play. Looking more and more like Virgil Green each week. pic.twitter.com/UioeZPl0n7

— Steven Haglund (@StevenIHaglund) December 15, 2021
Tennessee Titans
Record: 9-4
The defense is playing ferociously with Jeffery Simmons and Harold Landry, but I feel that they will feel the loss of Derrick Henry towards the end of the season.
Great time watching the Tennessee Titans put a beat down on the Jacksonville Jaguars ? pic.twitter.com/YAp4nGTp1Q

— Kevin- Voting Rights Act (@Stoplight57) December 13, 2021
Dallas Cowboys
Record: 9-4
The defense is loaded with playmakers and pass rushers, but can Dak Prescott and the rest of the key pieces on offense get healthy enough for the stretch run.
Nice play by CeeDee Lamb to get the first down #DallasCowboys pic.twitter.com/pxQCqmYjB4

— Pro Football Culture (@proftblculture) December 12, 2021
Arizona Cardinals
Record: 10-3
They have excellent talent up and down the roster but Kliff Kingsberry is the coach that can get them over the top. The jury's out
#nfl @AZCardinals Shawn Michaels? pic.twitter.com/LB0EhVZlgi

— Ask (@LordDemko) December 14, 2021
Tampa Bay Buccaneers
Record: 10-3
Tom Brady does what he does, makes clutch plays in crunch time and beats the Buffalo Bills. They are ready for their title defense.
Tampa gave up 17 points in the last 8:35 to get tied by Buffalo at home. It should have been 21 points, and the game should have ended but for this gutless no call that sent it to OT. #Buffalo #BillsMafia #TampaBayBuccaneers #NFL pic.twitter.com/r0bkauoGNE

— Matt Stevens (@MattStevens1957) December 13, 2021
Kansas City Chiefs
Record: 9-4
The Las Vegas Raiders may have invoked a monster when they stood on the Chiefs logo. That is the performance that everyone was looking for all season long.
Patrick Mahomes to Tyreek Hill across the field for 38 yards. Ridiculous video game type stuff LMAO! pic.twitter.com/3nrlx2bMVU

— ✯✯✯✯✯ (@FTB_Vids_YT) December 12, 2021
Los Angeles Rams
Record: 9-4
The shorthanded Rams found a way to beat the division-leading Cardinals Monday night. One reason Aaron Donald is Aaron Donald
Stafford DIME to Van Jefferson for the 52 yard TD! #Rams pic.twitter.com/6STrb0LCg5

— ✯✯✯✯✯ (@FTB_Vids_YT) December 14, 2021
New England Patriots
Record: 9-4
Bill Belichick has New England on an eight-game winning streak and at 9-4, they have the top seed in the AFC if the playoffs started today. The Patriots dominate with the running game, are efficient in the passing game and the defense has returned to becoming the boogeymen that San Darnold referred to two years ago.
One reason that the patriots have returned to the top of the conference is rookie quarterback Mac Jones. Jones has had nice numbers with 2,869 passing yards, a 16-8 touchdown to interception ratio, and a 97-passer rating, however his 70.3 percent completion percentage ranks third in the NFL behind Kyler Murray of the Arizona Cardinals and Tua Tagovailoa of the Miami Dolphins. 
He is running the system the way Belichick and offensive coordinator Josh McDaniels want it run. The Patriots balanced offense with Damien Harris and Rhamondre Stevenson bludgeoning opponents in the run game like they did the Bills last Monday night proves that they can play any style they want on offense.
The Patriots have a point differential of +150, that doesn't happen unless you are dominant on defense as well. Leading the charge is new acquisition Matt Judon. He has been the best pass rusher that the Patriots have had in the 21st century. 
They have had great players that got to the quarterback but Belichick has never had a guy that can get home consistently without having to scheme or blitz. Judon has 12.5 sacks which are the most by a Patriot since Chandler Jones had 12.5 sacks in 2015. J.C. 
Jackson provides playmaking in the secondary with seven interceptions, 14 pass breakups, and three fumble recoveries. The Patriots also found success with rookie Christian Barmore. Don't let the low sack number of .5 fool you. His QB pressures rank high amongst rookies. This defense is not only a fundamentally sound disciplined defense but they can get pressure and create turnovers without sacrificing the quality of the system.
The Patriots will face the Colts in a critical game for both teams on Saturday. The Patriots have not lost to the Colts since 2009.
Jakobi Meyers lowering his shoulder into Taron Johnson. #Patriots WRs deserve a ton of credit for their run blocking on Monday night and all season. pic.twitter.com/SSpAnzER5y

— Evan Lazar (@ezlazar) December 10, 2021
Green Bay Packers
Record: 10-3
The Aaron Rodgers led Packers are on top because of the quality of teams that they defeated (Los Angeles Rams, Arizona Cardinals) and they face another first-place team in the Baltimore Ravens on Sunday.
Throwback to arguably the most important INT in #Packers history

Thank you, B.J.pic.twitter.com/QKo86H2Wry

— Eli Berkovits (@BookOfEli_NFL) December 11, 2021
How would you rank these teams in the NFL Power Rankings? Rank below to be added in the Power Rankings and to have a chance to win a gift card to LAZADA, Amazon, Fanatics.com, or more that is specific to you. Join the contest by ranking below. 
Related Links:
POPULAR POSTS
Thank you
Your email has been successfully subscribed.
Sorry, there are no polls available at the moment.