Top 10 Defensive Ends in NFL 2021 Rankings
Where Myles Garrett, Chase Young, Demarcus Lawrence, and more of the best Edge Rushers rank going into the 2021-2022 NFL Season.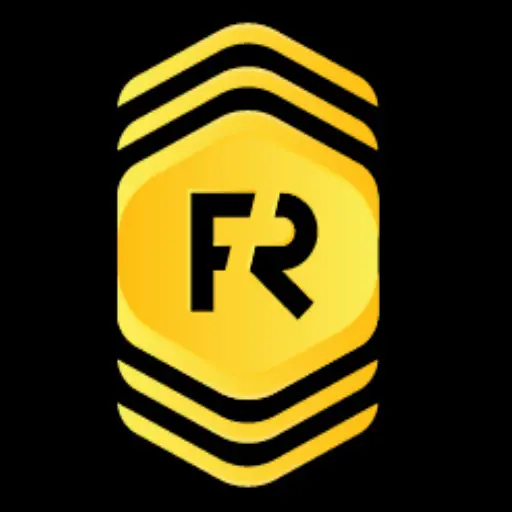 By brandon walker | August 18, 2021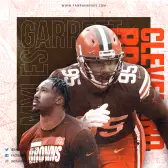 When you think of defensive ends in the NFL, you think of a freak off the edge sacks that are about 260 pounds that usually plays in the four man front, the passer but also sets the edge in the running game. Another  kind is the 280-pound behemoth that can pass, but specializes in setting the edge in the running game. We have defensive ends of all sizes and skill sets but one defensive end reigns supreme over all in today's game: Myles Garrett. The former number one overall pick back in 2017 has been a force of nature ever since he came into the league. Garrett has recorded 42.5 sacks which is fifth most in the league, however he missed six games in 2019 due to a player suspension.  So here is who I project that will be the best season for the defensive end in 2021.
Honorable Mention
Jerry Hughes
Team: Buffalo Bills
2020 Stats: 19 Solo, 4.5 Sacks, 2 FF, 1 INT
Hughes does not have gaudy stats in the sack department, but hurries and pressures. According to Pro Football Focus, Hughes 19.8% pass rush win rate is fifth in the league among qualifiers.
Arik Armstead
Team: San Francisco 49ers
2020 Stats: 29 Solo, 3.5 Sacks, 0 FF, 0 INT
Armstead had a relatively disappointing start to his career due to injuries and various scheme changes. Since 2018 Armstead has recorded 180 quarterback pressures, and he can line up on the interior of the line at 6-7 and 295 pounds.
Josh Allen
Team: Jacksonville Jaguars
2020 Stats: 7 Solo, 2.5 Sacks, 0 FF, 0 INT
Allen had an injury plagued 2020 season, however he recorded 105 sacks as a rookie in 2019. If Allen is healthy he is guaranteed to make this list by the end of the season.
Top 10 Defensive Ends
Brandon Graham
Team: Philadelphia Eagles
2020 Stats: 35 Solo, 8 Sacks, 2 FF, 0 INT
Graham has been the underrated stalwart of the Eagles defense for a very long time. Like Hughes, his sack numbers are not impressive but his 445 pressures since 2014 rank fourth in the NFL. And he is a very solid run defender.
Danielle Hunter
Team: Minnesota Vikings
2020 Stats: 52 Solo, 14.5 Sacks, 3 FF, 0 INT
Hunter missed all of 2020 due to a neck injury, however in three of the four previous years Hunter recorded at least 12 sacks. If he can prove that he is back healthy and productive he will get the payday he desires. He is only 26 years old so there are years ahead of him.
Montez Sweat
Team: Washington Football Team
2020 Stats: 28 Solo, 9 Sacks, 2 FF, 1 INT
All the attention goes to Chase Young, but Sweat led Washington in sacks last season with nine. Sweat is a explosive pass rusher off the edge and his 87.0 grade against the run according to PFF ranks third in the NFL.
View this post on Instagram
Swipe for Defensive End Fan Rankings and follow @fanrankings to stay up to date
---
Demarcus Lawrence
Team: Dallas Cowboys
2020 Stats: 34 Solo, 6.5 Sacks, 4 FF, 0 INT
Lawrence may have not had the best sack totals since signing that big contract prior to the 2019 season, but his run defense grade over the past seasons has been the best in the league and that is without a bonafide star lining across from in the Cowboys defensive front.
Brian Burns
Team: Carolina Panthers
2020 Stats: 35 Solo, 9 Sacks, 3 FF, 0 INT
Burns is another ass rusher that is poised to break out in his third season. He had nine sacks this past year on a young and developing defense. His PFF pass rush grade jumped from 68.7 in his rookie year to 86.9 last year.
Trey Hendrickson
Team: Cincinnati Bengals
2020 Stats: 22 Solo, 13.5 Sacks, 1 FF, 0 INT
Hendrickson had a breakout season last year with the Saints with 13 sacks. How in Cincinnati he will have the attention on him. The key is if he can stay healthy like last year. He also recorded 49 pressures last season.
Chase Young is still that dude

? #WASvsNE on NFL Network pic.twitter.com/KfwkZreZzF

— Washington Football Team (@WashingtonNFL) August 12, 2021
Chase Young
Team: Washington Football Team
2020 Stats: 32 Solo, 7.5 Sacks, 4 FF, 0 INT
Young is a generational talent that was dominant in the run game and in pass rush situations. Young specializes in the red zone where he graded at a 93.3 according to PFF. Young will improve from his 7.5 sacks from his rookie season.
Cameron Jordan
Team: New Orleans Saints
2020 Stats: 34 Solo, 7.5 Sacks, 1 FF, 0 INT
Jordan has recorded 55.5 sacks over the past season and he is well on his way to receiving a gold jacket once he retires. Jordan has not had the headlines due to Drew Brees and the offense, but he may be their second best player during the Sean Payton era.
Chandler Jones
Team: Arizona Cardinals
2020 Stats: 5 Solo, 1 Sacks, 0 FF, 0 INT
Jones has also built up a Hall of Fame resume. Before last season's injury shortened season, Jones recorded double-digit sacks in six of the previous seven seasons. Lining up next to J.J. Watt could invigorate Jones to put up another typical year for the 31 year old pass rusher.
Myles Garrett
Team: Cleveland Browns
2020 Stats: 33 Solo, 12 Sacks, 4 FF, 0 INT
Garrett has the chance to overtake Aaron Donald as the best defensive player in the NFL in 2021. Garrett will be lining up across from Jadeveon Clowney to take the pressure off of him.
How would you rank these Defensive Ends going into the 2021-2022 season? Rank below to be added in the Power Rankings and to have a chance to win a gift card to LAZADA, Amazon, Fanatics.com, or more that is specific to you. Join the contest by ranking below. 
Related Links: 
POPULAR POSTS
Thank you
Your email has been successfully subscribed.
Sorry, there are no polls available at the moment.