Tom Brady and the Tampa Bay Buccaneers are your Super Bowl Champions
Get your Tampa Bay Buccaneers Gear Before It's Gone!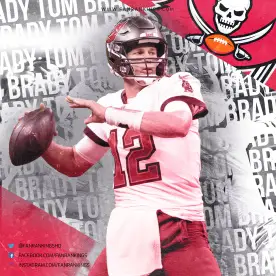 Congratulations to Tom Brady and the Tampa Bay Buccaneers for winning Super Bowl LV. A roller coaster ride of news that Tom Brady is taking his talents to Tampa Bay, the Bucs starting off 4-0, a rough November, and then Super Bowl Champions. Tom Brady ended his Super Bowl MVP night throwing for 201 yards and 3 TDs. The Tampa Bay Buccaneers now have their second Super Bowl Championship and Tom Brady has his seventh Championship ring. What an amazing partnership. To celebrate this moment take advantage of fanatics.com deals. Gear up on your Tampa Bay Buccaneers Championship gear below
Tampa Bay Buccaneers Super Bowl LV Championship Gear
While you are here rank your Top 10 of Quarterbacks this season Rank below to be added in the Power Rankings and to have a chance to win a gift card to Amazon or fanatics.com. Contest Ending March 31st. I have an idea who you will have at #1.
POPULAR POSTS
Thank you
Your email has been successfully subscribed.
Sorry, there are no polls available at the moment.