NFL Draft 2020 Preview
Standings, Predictions, and the Impact of COVID-19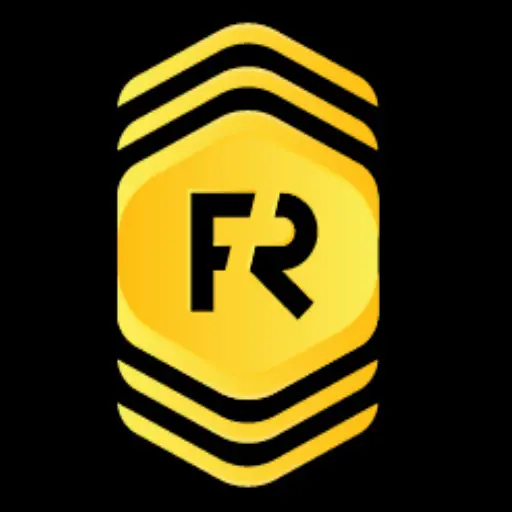 By wesley marsh | April 19, 2020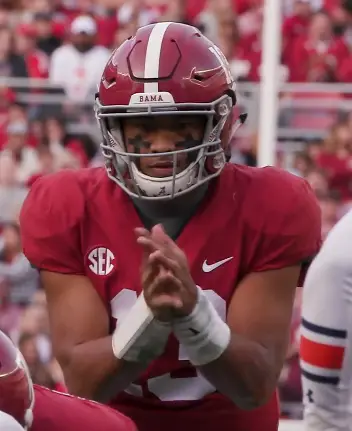 Impact of COVID-19
The stage has been set for the NFL Draft…or at least it was. With a nationwide lockdown precipitated by the global spread of the novel coronavirus, sports leagues across the nation have suspended or outright cancelled their activities. Fortunately, the NFL has been in its offseason during this lockdown and as such its activities have continued on like (mostly) normal. The biggest event in the NFL offseason is its annual draft, which was slated to take place in Las Vegas this year. But as a result of the global pandemic it has been transitioned to a remote ceremony.
This isn't exactly new; over the years and in many drafts (not exclusively the NFL either) many prospects opt to view the ceremony from their homes surrounded by family. So while we'll miss the spectacle of athletes in their best suits coming up on stage and shaking the hand of the commissioner to avid applause, it should still be an enjoyable show. So how will the draft actually take place?
Working From Home
The NFL is a billion-dollar organization and has spared no expense in setting up the proper technology to make the draft run as smoothly as possible. All 32 teams will be connected via a special Microsoft-enabled video conference, with an IT specialist allowed in the home of the chief decision maker for each team for the duration of the draft. The person making the final decision is up to the discretion of each team, but secure connections to all coaches, advisors, and front office personnel will be in place. The live broadcast will come from the ESPN studio in Connecticut and will be split between ESPN and the NFL Network. In addition, for the first two nights there will be a separate broadcast on ABC that will focus on the personal stories and journey of the draft prospects.
Draft Order
The draft order for the first round is as follows:
| | |
| --- | --- |
| 1) | Cincinnati Bengals (2-14) |
| 2) | Washington Redskins (3-13) |
| 3) | Detroit Lions (3-12-1) |
| 4) | New York Giants (4-12) |
| 5) | Miami Dolphins (5-11) |
| 6) | Los Angeles Chargers (5-11) |
| 7) | Carolina Panthers (5-11) |
| 8) | Arizona Cardinals (5-10-1) |
| 9) | Jacksonville Jaguars (6-10) |
| 10) | Cleveland Browns (6-10) |
| 11) | New York Jets (7-9) |
| 12) | Las Vegas Raiders (7-9) |
| 13) | San Francisco 49ers *from 7-9 Indiana |
| 14) | Tampa Bay Buccaneers (7-9) |
| 15) | Denver Broncos (7-9) |
| 16) | Atlanta Falcons (7-9) |
| | |
| --- | --- |
| 17) | Dallas Cowboys (8-8) |
| 18) | Miami Dolphins *from 8-8 Pittsburgh |
| 19) | Las Vegas Raiders *from 8-8 Chicago |
| 20) | Jacksonville Jaguars *from 9-7 Rams |
| 21) | Philadelphia Eagles (9-7) |
| 22) | Minnesota Vikings *from 10-6 Buffalo |
| 23) | New England Patriots (12-4) |
| 24) | New Orleans Saints (13-3) |
| 25) | Minnesota Vikings (10-6) |
| 26) | Miami Dolphins *from 10-6 Houston |
| 27) | Seattle Seahawks (11-5) |
| 28) | Baltimore Ravens (14-2) |
| 29) | Tennessee Titans (9-7) |
| 30) | Green Bay Packers (13-3) |
| 31) | San Francisco 49ers (13-3) |
| 32) | Kansas City Chiefs (12-4) |
Predictions
            One of the biggest names entering the draft is QB Tua Tagovailoa, who threw for 2,840 yards with 33 touchdowns last season for Alabama. But after requiring surgery in November to repair a dislocated hip, many scouts have raised concerns about Tua's ability to stay healthy, which has led to his draft stock falling in recent weeks. He's also had two other surgeries in the past to repair high ankle sprains, and these red flags have led many to believe he will fall significantly in the draft from the #1 spot he was projected at before–NFL teams are simply too skeptical to use their high pick on a QB with a noted injury history. Which brings us to Joe Burrow, the Heisman winning QB out of LSU that led the Tigers to an undefeated season behind a record 60 passing touchdowns (while adding another five rushing touchdowns for good measure). With great leadership skills, pinpoint accuracy, and an ability to stay cool under pressure, look for Burrow to be the top QB selected in this year's draft.
But many defensive prospects are drawing attention as well: Chase Young can potentially go #1 overall, as the 6'5'' 264 lb Edge Rusher racked up 16.5 sacks during his junior season at Ohio State. Incredibly skilled, strong, and fast, Young will be a high-impact player for whichever team that drafts him in a league that is moving more and more away from the run game every year. His teammate, CB Jeff Okudah is another tantalizing prospect; his size and athleticism have given him the tools to become an elite shutdown corner in the NFL. Isaiah Simmons out of Clemson will be the best linebacker on the board possessing great speed and decision making. He posted seven sacks and three interceptions with over 100 tackles last season. Back on offensive side, CeeDee Lamb and Jerry Jeudy are the top prospects at WR. For Lamb, his competitive drive and great athleticism, (both during the catch and afterwards) has made him the top prospect at WR. The Oklahoma receiver caught 14 touchdowns last season. As for Jeudy, the 6'1'' receiver is a fantastic route runner with the speed to match; he racked up over 1,100 yards last season with Alabama and can produce immediately with any NFL team.
With a draft that's loaded with talented defensive players and lineman, many teams with the highest picks will be looking to address needs at those positions. Look for the Washington Redskins and New York Giants (who both selected QB's last year) go that route as well as the Detroit Lions and Carolina Panthers. Still, there are a few top prospects at QB and teams such as the Cincinnati Bengals and Los Angeles Chargers will definitely be looking to select one with their respective picks. But it is a seven-round draft, and teams can always make a big splash in the later rounds. Tom Brady after all, was taken in the sixth and Ryan Leaf did go #2 overall, so there's never a guarantee.
With almost all sports on pause for the nationwide lockdown due to the coronavirus, the NFL Draft has become one of, if not the hottest event in sports right now. It will surely be an exciting affair with all eyes on the bright young stars of college football ready to take the next step.
Where To Watch
The first round of the draft airs Thursday, April 23rd at 8 p.m. on ESPN and ABC. On the same channels, the second and third rounds will air on Friday at 7 p.m., with the final four rounds taking place Saturday and beginning at noon.
Follow me on Twitter: @marsh_madness57 . Instagram: @north_wesley
POPULAR POSTS
Thank you
Your email has been successfully subscribed.
Sorry, there are no polls available at the moment.