Top 10 Best NBA Players 2021 Rankings
Where the best NBA players such as Lebron James, Luka Doncic, Giannis Antetokounmpo, and more rank in the 2021 NBA season. Rank these players yourself as well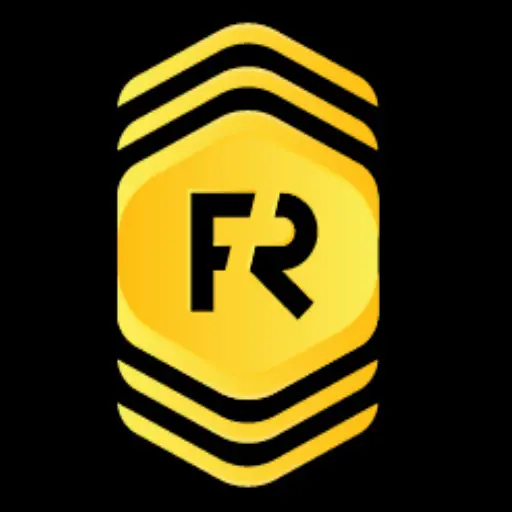 By admin | July 24, 2021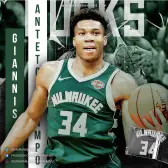 (Don't forget to rank your Top 10 NBA Players at the end of this article for a chance to win a $50 gift card or the equivalence of this amount of your country)
Honorable Mentions
Anthony Davis
Team: Los Angeles Lakers
2021 Stats: 21.8 Pts, 7.9 Rebs, 3.1 Asts, 1.6 Blks
Facing injuries throughout the season and in the playoffs, Anthony Davis was still making his imprint as one of the best players in the league this season.
Helped the Los Angeles Lakers defeat the Golden State Warriors in the Play-In Tournament but unfortunately went down a final time in the playoff game against the Phoenix Suns.
Accolade(s): All-Star
Devin Booker
Team: Phoenix Suns
2021 Stats: 25.6 Pts, 4.2 Rebs, 4.3 Asts
Booker helped, along with Chris Paul, lead the Phoenix Suns to the NBA Finals averaging 28.2 during his bout against the Milwaukee Bucks. The Suns had the Bucks up 2-0 before eventually losing 4 straight.
This doesn't take away his dominant performance in the playoffs and the Finals making him just a notch out of the Top 10.
Accolade(s): All-Star
Top 10 NBA Players
James Harden
Team(s): Houston Rockets, Brooklyn Nets
2021 Stats: 24.6 Pts, 7.9 Rebs, 10.8 Asts
A slightly controversial pick at 10, Harden was in really poor form, having averaged just 20 points in the playoffs while dealing with an injury. Harden opened up his Brooklyn Nets career playing Point Guard instead of Shooting Guard making him one of, if not, the best PG in the league at one point.
His first season has not gone perfectly in Brooklyn, but the 2018 MVP is still a top 10 player in the NBA, and will look for a bounce back year. 
Accolade(s): All-Star
Joel Embiid
Team(s): Philadelphia 76ers
2021 Stats: 28.5 Pts, 10.6 Rebs, 2.8 Asts, 1.4 Blks
The Sixers' surprise loss in the playoffs to the Atlanta Hawks can't really be blamed on Embiid, with the big man averaging 30 points and 13 rebounds per game.
He needs more help in Philly, but Embiid has bounced back from the foot injury that kept him out his first couple years to become the Sixers star man for the future. This season, he was in heavy discussion as the Most Valuable Player.
Accolade(s): All-NBA Second Team, All-Star
Damian Lillard
Team(s): Portland Trail Blazers
2021 Stats: 28.8 Pts, 4.2 Rebs, 7.5 Asts
Dame has been an incredibly consistent player throughout the regular season, averaging over 25 points across each of the last six seasons.
His career high 55 points in the first round was an incredible performance, and the result of that first round shows he needs more help. No matter his team's results, Lillard is a truly special player.
Accolade(s): All-NBA Second Team, All-Star
Kawhi Leonard
Team(s): Los Angeles Clippers
2021 Stats: 24.8 Pts, 6.5 Rebs, 5.2 Asts
The "Claw" has not had the best time since returning home to LA. He can't seem to shake the injuries, with his partial tear of his ACL keeping him out of the conference finals. It is a big shame, because when he's healthy Kawhi is one of the best players in the NBA, on offense and defense.
You would think that now, his third year with the Clippers,  is really make or break, as the team will head into the season expecting a title. 
Accolade(s): All-NBA First Team, All-Star
Nikola Jokic
Team(s): Denver Nuggets
2021 Stats: 26.4 Pts, 10.8 Rebs, 8.3 Asts
The 2021 MVP, Jokic was excellent to lead his team to the third seed, cementing his name as one of the best players in the league.
His handling and playmaking for a man of his size is something special, and Jokic is making a lot of teams look silly, having gone from second round pick to MVP in just seven years. He will look to make a dent in the playoffs with right hand man Jamal Murray back. 
Accolade(s): Most Valuable Player, All-NBA First Team, All-Star
View this post on Instagram
Swipe for Best NBA Players Fan Rankings and follow @fanrankings to stay up to date
---
Stephen Curry
Team(s): Golden State Warriors
2021 Stats: 32 Pts, 5.5 Rebs, 5.8 Asts
Steph is coming off a monster year, where he averaged 32 points in the regular season, more than his unanimous MVP year. He is one of the players in the hottest form on this list, having really only entered the MVP race in the second half of the season, including a monster April where he averaged 37 PPG on 52% shooting.
Steph took home the scoring title for the season, and will be a scary force next year with a healthy splash brother. 
Accolade(s): All-NBA First Team, Scoring Champion, All-Star
Lebron James
Team(s): Los Angeles Lakers
2021 Stats: 25 Pts, 7.7 Rebs, 7.8 Asts
Coming off the back of his first exit in the first round, Lebron is looking to bounce back in this upcoming season. A poor performance against the Suns in the first round was not helped by the injuries to Anthony Davis. Lebron still comes off a season where he averaged 25/7/8, an outstanding feat for a 36 year old.
The "King" still has some fuel left in the tank and with a healthy  Los Angeles Lakers squad, will look to repeat his team's championship from 2020.
Accolade(s): All-NBA Second Team, All-Star
Luka Doncic
Team(s): Dallas Mavericks
2021 Stats: 27.7 Pts, 8 Rebs, 8.6 Asts
One of the most exciting players to watch in the NBA, having averaged an outstanding 36/8/10 in his teams first round loss to the Clippers this season. Doncic looks like a real killer, and he certainly has the clutch gene which helped icons like Michael Jordan and Kobe Bryant succeed in their careers.
Luka's problem is simply that he does not have the help to succeed right now, but he is definitely a future champion, it's just a matter of when.
Accolade(s): All-NBA First Team, All-Star
Kevin Durant
Team(s): Brooklyn Nets
2021 Stats: 26.9 Pts, 7.1 Rebs, 5.6 Asts
KD was inches away from taking down the Milwaukee Bucks in the eastern conference semi-finals. It was an impressive feat, and Durant reminded the NBA of just how good he is. Coming off an Achilles tear, Durant ended up having to carry his team through the playoffs, with Irving and Harden injured for extended periods throughout.
His 48 points in game seven was an outstanding performance and KD will look to add his third championship with a healthy Brooklyn Nets team behind him. 
Accolade(s): All-Star
Giannis Antetokounmpo
Team(s): Milwakuee Bucks
2021 Stats: 28.1 Pts, 11 Rebs, 5.9 Asts
The "Greek Freak" shocked the world this year, as he finally led his Milwaukee Bucks to the title, defeating the Phoenix Suns in six games. Giannis was a deserved Finals MVP, and at just 26 years old, his resume of being a two time MVP, 5 time All-Star, 3 time all NBA First Team and a Champion, Giannis is set up to have an outstanding career.
His game six performance of 50 points, 14 rebound and 5 blocks is one of the greatest closeout performances we have ever seen. Giannis is a special player, and will undoubtedly finish his career as one of the greatest NBA players to ever do it.
Accolade(s): Finals Most Valuable Player, First Team All-NBA, All-Star, All-Star Most Valuable Player
How would you rank these top players of 2021? Rank below to be added in the Power Rankings and to have a chance to win a gift card to LAZADA, Amazon, Fanatics.com, or more that is specific to you. Join the contest by ranking below.
Related Links: Top 10 Olympic Basketball Team Rankings 2021
POPULAR POSTS
Thank you
Your email has been successfully subscribed.
Sorry, there are no polls available at the moment.