LeBron and the Lakers are aging like fine wine
The Los Angeles Lakers had themselves a Christmas and will have another championship season as a gift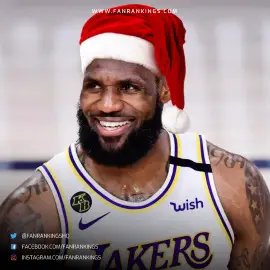 LeBron James enters the season at thirty-five years of age, but has shown very little signs of entering his basketball golden years. He has however apparently started enjoying the finer things in life such as wine. He told Rachel Nichols after his sprained ankle in the Lakers opener that he was including drinking some good wine in his round the clock treatment, and saying "it will go right down my body directly to the ankle."
Then in response to a question about him air balling a free throw on Christmas he apparently responded
"I'm going to go home and be double fisted so that I don't air ball free throws".
All drinking jokes and LeBron's lack of understanding of human anatomy aside he has aged like fine wine and has the Lakers prepared to win back-to-back championships.
Very few teams win a championship and then become better in the off-season but the Lakers have an embarrassment of riches as they now may be the deepest team in the NBA as well as the best. They added Marc Gasol, Dennis Schroeder, Wesley Matthews Jr., and Montreal Harrell who is a monster in human clothing coming off the bench, how the Clippers let him slip away I will never understand. All that depth with possible the best two players in the league might even make the Lakers favorites to three peat since Anthony Davis is really just entering the prime of his career and should compete for MVP and Defensive Player for multiple years to come.
The only hiccups that can be foreseen is they keep offering Schroeder extensions, and he keeps rejecting them. Which after this season if he walks they would be left with only the mid level exception to find a starting point guard. There is also one trade rumor out there that would have Kyle Kuzma going to the Knicks for Kevin Knox and a couple 2nd round picks. This looks like it would be a mistake since they have extended Kuzma, and he appears primed to having one of his best years of his career.
So Lakers fan take a play from LeBron's playbook put your feet up sip on some good wine and enjoy a championship or two, and fans of any other team….well perhaps you should just start drinking.
Where do you place the Los Angeles Lakers and the rest of the league in your rankings? Rank below to be added in the Power Rankings and to have a chance to win a gift card to Amazon or fanatics.com. Contest Ending January 31st
POPULAR POSTS
Thank you
Your email has been successfully subscribed.
Sorry, there are no polls available at the moment.