The Top 10 Women's Flyweights of MMA going into 2021
Valentina Shevchenko dusting the competition and looking to do the same in 2021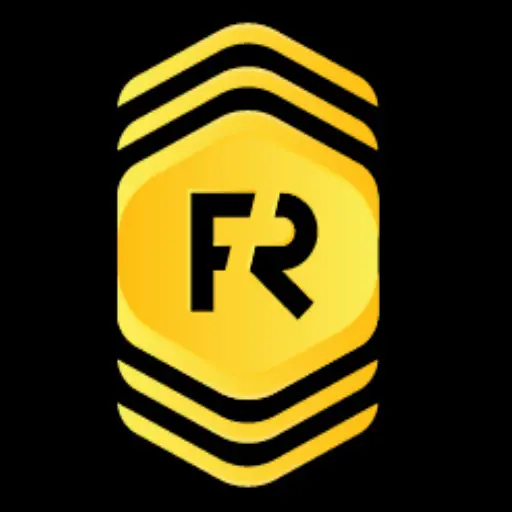 By sunday umoh | January 3, 2021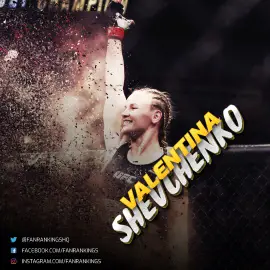 Honorable Mentions
Joanne Calderwood, UFC
The Scottish fighter Calderwood took a brave risk taking on Jennifer Maia when she could have waited for the champion to recover. She lost her fight and unfortunate complications took place afterwards that she needed to be transported to a hospital. She has a chance to climb back to her spot taking on another striker in Jessica Eye.
Roxanne Modaferi, UFC
The "Happy Warrior" went 2-1 in this past year of 2020 all going by decision. Her last fight against Andrea Lee was tough with her being out struck but Modaferi was able to control the fight more with her takedowns and keeping her on the ground longer. If she can get a small consistency of wins going (1 or 2? One of them in the top 10?) she can leap frog a lot of women in front of her.
Top 10 Flywieghts
10. Jessica Eye, UFC
In 2019, she challenged Valentina Shevchenko for the UFC Flyweight Belt. But a well-timed knockout head kick from Shevchenko ended the fight in the second round. After that Eye has missed weight twice. She is taking on Joanne Calderwood where she can show off her striking skills and that she can make weight. This is not a time to miss weight where Dana White is making massive cuts to the roster.
9. Cynthia Calvillo, UFC
Starting in 2016, Calvillo is still beginning her career with good wins on her record like Joanna Calderwood and Jessica Eye. Her second return fight to Flyweight took a halt when she lost to Katlyn Chookagian in a nice stand up battle.
8. Jennifer Maia, UFC
Maia did well the first two rounds against the Champion Valentina Shevchenko but eventually fell by decision. Definitley showed her toughness in that fight and I can see her taking another shot at the belt with another good win. Her impressive win against Joanne Calderwood with the Roxanne Modafferi and Alexis Davis wins has her placed at number 8.
7. Liz Carmouche, Bellator
As the former UFC Title Challenger in the UFC, Liz looks to be finishing her career in Bellator. Her submission win against DeAnna Bennet lines her up against the new Bellator Champion Juliana Velasquez.
6. Lauren Murphy, UFC
The former Invicta FC Champion Lauren is on a four fight win streak after losing to Sijara Eubanks back in 2018. The heavy-handed Lauren won 8 fights by way of knockout. In her last fight, she submitted Liliya Shakirova by a rear-naked choke back in UFC 254.
5. Ilima-Lei Macfarlane, Bellator
The once unbeaten Ilima-Lei Macfarlane just lost her Bellator Flyweight title to the still unbeaten Juliana Velasquez. She defended that Bellator Flyweight title since 2017 finishing her opponents most of the time. Despite her late charge in the fight she wasn't able to retain the title. Scott Coker believes a rematch is inevitable but not right away.
4. Juliana Velasquez, Bellator, Champion
The new Queen of the Bellator Flyweights Juliana Velasquez successfully defeated Ilima-Lei Macfarlane to remain undefeated at 11-0 and become the new Champion of the division. Velasquez was able to keep Macfarlane at bay with her hands busting her up in the middle championship rounds. I can see her taking on Liz Carmouche as a rematch does not seem likely.
3. Katlyn Chookagian, UFC
The American fighter Katlyn has been very busy fighting four times in 2020 going 2- 2. She was the former #1 contender for a rematch against Valentina Shevchenko but loss to Jessica Andrade taking her spot. Fortunately she bounced back on track defeating Top 10 ranked Cynthia Calvillo in a quick turnaround fight.
2. Jessica Andrade, UFC
Jessica is the former UFC Strawweight Champion and is continuously facing the top opponents lately. She has defeated Katlyn Chookagian, Rose Namjunas, Tecia Torres, and few other good opponents. Her two losses in the last six fights came from a former Strawweight Champion (Rose Namajunas) and a current Champion (UFC Strawweight Champion Weili Zhang). In her last fight, she won the Performance of the Night prize when she stopped Chookagian in the opening round with amazing body shots. She is now looking for her shot at the Flyweight Title.
1. Valentina Shevchenko, UFC, Champion
Since 2018, Valentina Shevchenko has been the UFC Flyweight Champion and has defended it four times. She lost three fights since 2003, twice from Amanda Nunes and once from Liz Carmouche. She has avenged her loss from Carmouche after beating her in August 2019. I can see her defending her title in the division one more time before a Super Fight takes place between her and Bantamweight Champion Amanda Nunes for a much needed rematch.
Do you think we got it wrong somewhere? Rank below to be added in the Power Rankings and to have a chance to win a gift card to Amazon or fanatics.com. Contest Ending January 31st
POPULAR POSTS
Thank you
Your email has been successfully subscribed.
Sorry, there are no polls available at the moment.