The Top 10 Bantamweights In MMA
Petr Yan, Aljamain Sterling, and the Inaugural Top 10 Bantamweight Fan Rankings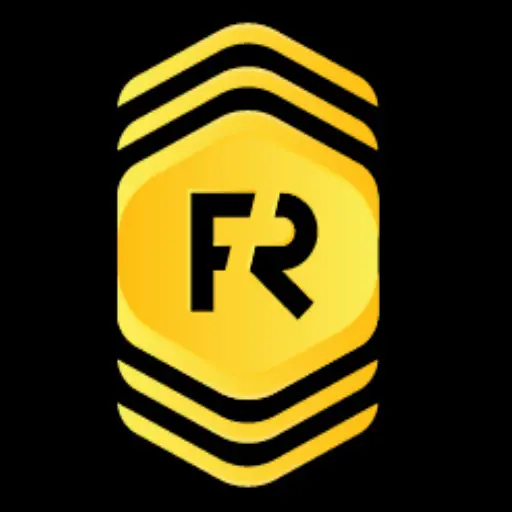 By sunday umoh | November 1, 2020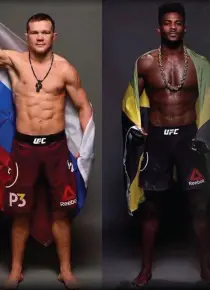 We are witnessing a change in the Bantamweight division right now. There is a newly crowned champion after a dominant champion retired. Bantamweights in the top 10 are leaving for either down the Flyweight division or up the Featherweight division. We also have new entrants getting their first win. We are not even sure if all these moves are permanent. We'll try our best to sort this out.
10. Jimmie Rivera, UFC
Rivera's debut at featherweight was a success against Cody Stamann. He took that fight after the Marlon Vera fight fell through due to Rivera being injured. We don't know yet if this move is permanent. A change of scenery could be good for him after losing to the champion Petr Yan and the challenger Aljamain Sterling. 
9. Jose Aldo, UFC
Jose Aldo proved that he can still hang in the UFC after losing to Petr Yan who both competed for the title that was formerly held by Henry Cejudo. He also proved that he may be best fighting the lower half or non ranked Bantamweight fighters. He looked like the Jose Aldo we normally see in the first couple rounds. Once it got close or in the championship rounds that's when he started gassing. Jose Aldo is expected to fight Marlon Vera on November 21st at UFC 255.
8. Dominick Cruz, UFC
The oft injured Dominick Cruz became a replacement fighter for Jose Aldo to face Henry Cejedo back in May. Cruz lost via TKO in the second round. We're not sure if this was a one off for the UFC or if he'll continue to fight. No word yet on his next fight.
7. Cody Garbrandt, UFC
Cody Garbrandt returned from injury in exciting fashion after his knockout of Raphael Assunção at UFC 250 back in June. This somehow got him a title fight against the Flyweight champion Deiveson Figueiredo for excitement sake in that division. Cody unfortunately received a bicep tear and was ruled out and replaced in the title fight. I'd much rather him stay at Bantamweight for some exciting matchups in the top 5. 
6. Pedro Munhoz, UFC
Munhoz is coming off of a close back and forth fight of the night performance against newly entrent Frankie Edgar which resulted in a loss. This marks his 2nd loss in a row but he still can hang his hat on his TKO win against Cody Garbrandt and Bryan Caraway with a record of 3-2 in his last five. What also helps is the other loss being Aljamain Sterling who is fighting for the title next. He looks to be still in the mix. 
5. Frankie Edgar, UFC
After Edgar's successful Bantamweight debut against Pedro Munhoz that easily places him at #5 on the list. Would like to see Edgar fight Cory Sandhagen to prove who is next in line to fight for the title.
4. Marlon Moraes, UFC
After Moraes TKO loss to Cory Sandhagen it didn't take too long for him to get back in the cage as he will face Rob Font on December 19th to get back into the win column. A win in December and challenging another top 5 fighter after this will keep his name in title talks going into 2021. 
3. Cory Sandhagen, UFC
Sandhagen defeated Marlon Moraes with a beautiful spinning wheel kick with ground and pound right after. This takes him to #3 on our list taking all the hype away from Moraes taking another shot at the title next. In his post fight he called out Frankie Edgar. I think that is the most logical fight next for him.
2. Aljamain Sterling, UFC
The Funkmaster finally gets his shot at the title against Peter Yan in December. To me, Sterling has been looked over so many times for the title so it was exciting when he finished Cory Sandhagen in impressive fashion on the ground to solidify that he is next. That win marked his 5th win in a row. There is no denying the Funkmaster now.
1. Petr Yan, UFC, Champion
Yan looks to be a force to be reckoned with after his knockouts of Urijah Faber and Jose Aldo. He'll defend his title against Aljamain Sterling in what looks to be an exciting fight. No Mercy is on a 10 fight win streak, 15 – 1 record and with knockout power to match. Yan looks to be the new era of the Bantamweight division.
Notable Mentions: The following are fighters we see jumping into the top 10 very soon due to the uncertainty of Dominick Cruz, Cody Garbradnt, and Jimmie Rivera. 
Urijah Faber, UFC
Losing to eventual champion Peter Yan shouldn't knock down Faber after coming back from retirement. He was on a two fight win streak before getting knocked out in the third round. Faber can definitely still compete in the top 10.
Merab Dvalishvili, UFC
Dvalishvili decisively beat John Dodson this past August and is on a 5 fight win streak. We may see him on the top 10 if he wins his next fight.
Login > Create > Save > Share and Download Your Custom Fan Rankings Here
Follow me on Twitter: @FanRankingsHQ . Facebook: FanRankings . Instagram: @FanRankings
POPULAR POSTS
Thank you
Your email has been successfully subscribed.
Sorry, there are no polls available at the moment.