MMA UFC Top 10 Flyweights – June 2021 Rankings
Brandon Moreno is your new UFC Flyweight Champion after defeating Deiveson Figueiredo. Also the best UFC Flyweights in the world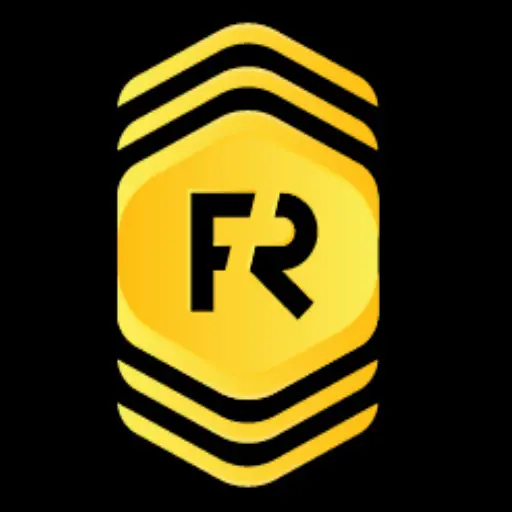 By sunday umoh | June 20, 2021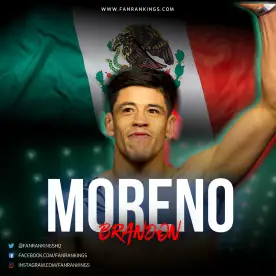 (Don't forget to rank your Top 10 Flyweights at the end of this article for a chance to win a $50 gift card or the equivalence of this amount of your country) 
Honorable Mentions 
No list about MMA flyweight can be complete without mentioning Demetrious Johnson, "Mighty Mouse" defended the UFC Flyweight title 11 times setting the record for most consecutive title defenses. He currently fights in the ONEFC Flyweight Division, and is also the former ONEFC Champion, however, their flyweight division is at 135 pounds.  
Jussier Formiga and Ray Borg are also good fighters at Flyweight who deserve an honorable mention.  
Top 10 Flyweight Rankings
10. Tim Elliot – UFC
Tim Elliot is an American MMA fighter currently fighting for the UFC. he has a record of 17-11 losses and 1 draw and is also the former Titan FC flyweight champion.  
Elliot has a wrestling background, and he was also an NCAA Division II wrestler. Elliot is also a BJJ blue belt.  
His career in the UFC has seen its ups and downs, however, after getting two back-to-back wins over Ryan Benoit and Jordan Espinosa, he is now in the official UFC rankings, and makes it in our list at number 10. 
9. David Dvorak – UFC
Dvorak is a professional MMA fighter from the Czech Republic, and he is currently fighting in the UFC. Nicknamed the undertaker, Dvorak has an impressive record of 20-3 with 16 finishes.  
Dvorak is currently on an impressive 16 fight win streak, and has won all three of his fights in the UFC. in his most recent fight, he choked out Juancamilo Ronderos via RNC.  
8. Kai Kara-France – UFC
At number 8, we have the talented Kai Kara France from New Zealand. Kai currently fights in the UFC and is ranked number 7 in the official UFC flyweight rankings. He has a record of 22 wins, 9 losses, and 1 no contest, and has won 5 out of 7 of his UFC fights.  
Kai Kara-France fights out of the City Kickboxing team in Auckland, New Zealand, where he gets to train with teammates and UFC champions Israel Adesanya and Alexander Volkanovski.  
Kai won his last fight against Rogério Bontorin via knockout and also got a "performance of the night" bonus.  
7. Brandon Royval – UFC
Royval is an American MMA fighter with a record of 12-5. He is currently fighting for the UFC and has won two out of three fights in the UFC defeating Tim Elliot and Kai kara-France.  
Royval is currently ranked number 6 in the official UFC rankings. His last fight was in 2020 when he lost to Brandon Moreno, who is the current UFC flyweight champion.  
Royals next fight is scheduled for August 21, against Alexandre Pantoja. This fight will be the co-main event on the Jared Cannonier vs Kelvin Gastelum card.  
6. Joseph Benavidez – UFC
Benavidez is one of the more popular fighters in the flyweight division and has been around since the WEC days. He has a record of 28 wins and 8 losses, and he has wins over impressive names, including the former double weight champ Henry Cejudo, and the current Bellator bantamweight champion Sergio Pettis.  
Benavidez is currently on a three-fight losing streak, therefore, his next fight is going to be very important for his career. Still, at 36 years old, it is safe to assume that Benavidez is past his prime.  
Benavidez is ranked number 5 in the official UFC rankings.  
View this post on Instagram
Swipe right for June 2021 Flyweight Fan Rankings as rankings here could change. Follow @fanrankings to stay up to date
---
5. Alex Perez – UFC
Perez is an American professional MMA fighter of Mexican Descent, and he is currently fighting in the UFC. with a record of 24-6, he is one of the most prominent fighters in the flyweight division right now.  
Perez has won three of his last five fights in the UFC, and has also won two post-fight bonuses. His last fight was against the former flyweight champion Deiveson Figueiredo, however, he lost via first-round submission. Still, with one win, he could put himself immediately back in title contention.  
Perez is ranked number 4 in the official UFC rankings. Perez will be fighting  Askar Askarov for his next fight on 31st July in a title elimination bout.  
4. Alexandre Pantoja – UFC
Pantoja is a professional MMA fighter from Brazil. He has been fighting in the UFC for a while now and has won 7 out of 10 UFC bouts. He has a record of 23-5, and he is currently ranked number 3 in the official rankings.  
Pantoja defeated Manel Kape in his last fight and will be fighting Brandon Royval in his next fight.  
3. Askar Askarov – UFC
Askarov is another Daghestani fighter who is taking the UFC by storm. He has an undefeated MMA record with 14 wins, and he has defeated big names like Joseph Benevidez, Alexandre Pantoja, and Tim Elliot.  
Askerov is currently the most hyped-up fighter in the UFC Flyweight division. Ranked number 2 in the UFC, if he wins his next fight against Alex Perez, he is definitely going to be the next challenger for the title.  
2. Davison Figueiredo – UFC
Figueiredo is a Brazilian professional MMA fighter and the former UFC Flyweight champion. With a record of 20 wins, 2 losses, and 1 draw, Figueiredo is one of the most exciting fighters in the division.  
He lost his title in his last fight against Brendon Moreno, which happened last week at UFC 263. The two had fought before, but the fight ended in a draw. However many people thought that Figueredo should have won the fistfight, and he might have if he had landed an illegal low blow in the third round which resulted in a deducted point.  
In the second fight, Figueiredo got submitted via RNC in the third round and lost the title.  
1. Brendon Moreno – UFC, Champion
Moreno is the current UFC flyweight champion, and the first Mexican Champion in the UFC. he has a professional MMA record of 19-5, and he has been fighting in the UFC since 2016. Moreno went on an impressive winning streak defeating names like Kai Kara-France, Jussier Formiga, and Brandon Royval, which earned him his first title shot.  
Though the first fight against Figueiredo ended in a draw, in the rematch Moreno used his superior grappling skills and scored the win in the third round via a Rear naked choke.  
How do you rank the current Flyweights? Rank below to be added in the Power Rankings and to have a chance to win a gift card to LAZADA, Amazon, fanatics.com, Jumia, and more (Depends on your country). Sign up for our Newsletter for updates. Join the contest by ranking below. 
POPULAR POSTS
Thank you
Your email has been successfully subscribed.
Sorry, there are no polls available at the moment.