MMA UFC Top 10 Bantamweight Rankings – August 2021
T.J. Dillashaw is back from suspension after defeating Cory Sandhagen and Jose Aldo is looking amazing again in his new weight class. That and more as we rank the best Bantamweights across UFC, Bellator, and RIZIN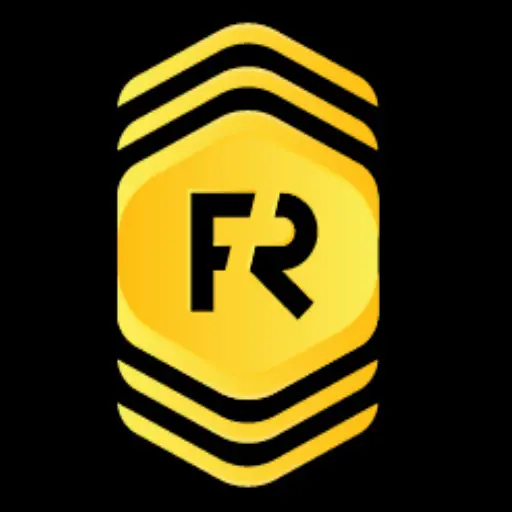 By sunday umoh | August 10, 2021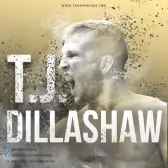 (Don't forget to rank your Top 10 Bantamweight fighters at the end of this article for a chance to win a $50 gift card or the equivalence of this amount of your country) 
Honorable Mention
Cody Garbrandt
Organization: UFC
Cody Garrabrant is an incredible fighter, with probably the fastest hands in the sport today. He is also the former UFC Bantamweight champion and won the title after defeating Dominick Cruz, who some people still regard as the greatest bantamweight of all time.  
Cody "No Love" Garrabrant has been in a rough patch lately and has lost 4 out of his last 5 fights. He lost his last fight against Rob Font, and he looks to be one weight division down to Flyweight to face Kai Kara-France on December 11, 2021 at UFC Fight Night 199.
Top 10 Bantamweights
Kyoji Horiguchi
Organization: RIZIN
Title: RIZIN Champion
The former Bellator Bantamweight Champion (vacated) is making his mark outside the two major promotions. The current champion has yet to fight again after avenging his loss against Kai Asakura winning by TKO back in December. No official announcement has been made on his next fight but rumor is he'll be fighting Bellator Bantamweight Champion Sergio Pettis in a cross promotion fight.
Pedro Munhoz
Organization: UFC
Pedro Munhoz has won three out of his last five fights before he took on Jose Aldo at UFC 265. Munhoz was coming off a collection of big names on his win resume which includes Rivera, Rob Font, Cody Garbrandt, and Bryan Caraway. When he took on Jose Aldo he wasn't able to keep up with the future hall of famer. Fast hands and devastating kicks he saved for the last round was something Munhoz couldn't keep up with. He's not out of being a top contender.
Jose Aldo
Organization: UFC
The former WEC Featherweight Champion and two-time UFC featherweight champion has been making his mark in the Bantamweight division since moving down. The 35 year old proved he still had it when he gave a tough fight early on to former Bantamweight champion Peter Yan. Afterwards he defeated up-and-coming fighter Marlon Vera. Just recently looking amazingly sharp against Pedro Munhoz. Displayed outstanding boxing and gas tank since coming down divisions. This is the best we've seen Aldo in a while. He just recently called out T.J. Dillashaw after his win at UFC 265..
Sergio Pettis
Organization: Bellator
Title: Bellator Champion
Sergio Pettis is the current Bantamweight Champion who is on an impressive four-fight win streak, and in his last fight, he defeated Juan Archuleta to become the Bellator Bantamweight world champion. No word on his next fight but rumor is he could be fighting RIZIN Bantamweight Champion Kyoji Horiguchi.
Frankie Edgar
Organization: UFC
Frankie Edgar, the future Hall of Famer and legend, has been on a weight class tour in the UFC. He's the former UFC Lightweight Champion, fought twice for the Featherweight title, and is now fighting in this division. 
Frankie took a devastating loss to Cory Sanghagen, and his next fight has not been announced yet. He looks to be campaigning for a fight against Sean O' Malley.
View this post on Instagram
Swipe right for Bantamweight Fan Rankings and follow @fanrankings to stay up to date
---
Rob Font
Organization: UFC
Rob Font is coming off an excellent showing against Cody Garbrandt which continues his current streak to four. The names include Sergio Pettis, Garbrandt, Marlon Moraes, and Ricky Simon. The Font has also won two post-fight bonuses in his recent fights.  His next fight has not been announced yet.
Cory Sandhagen
Organization: UFC
Cory Sandhagen made a statement as being next in line after finishing Marlon Moraes and Frankie Edgar. His next fight saw him welcoming back TJ Dillashaw in the UFC. Sandhagen looked great against Dillashaw but it wasn't enough to win the fight as he lost via Split Decision. It does not seem he was aggressive enough later in the rounds and may have thought he was winning. Either way this sets him back shortly for a title shot.
T.J. Dillashaw
Organization: UFC
T.J. Dillashaw returned to the UFC in exciting fashion after being suspended due to PED use. He was able to comeback without losing a step against the #1 contender Cory Sandhagen. He brought pressure every chance he got which helped him edge out a close fight in a split decision win. Just coming off suspension I'm not sure this makes him next in line but one more fight should do it. He is being called out by Jose Aldo.
Petr Yan
Organization: UFC
Petr Yan is currently the number 1 contender and is the former UFC bantamweight champion. Yan has a record of 15-2 and he lost his most recent fight against Aljamain Sterling via Disqualification due to an illegal knee. He was winning the fight against Aljamain Sterling before the illegal knee. He now has the date set against Sterling to try and get his belt back on October 30th at UFC 267.
Aljamain Sterling
Organization: UFC
Title: UFC Champion
Aljamain Sterling is the Current UFC bantamweight champion and on a 7 fight win streak. When he captured his 7th victory which got him the title it ended in some controversy. "The Funkmaster " was losing his fight in the scorecards until Yan threw that illegal knee, which resulted in a DQ. The rematch is set for October 30th at UFC 267.
Where do you rank Jose Aldo and T.J. Dillashaw after their exciting wins in the division? Rank below to be added in the Power Rankings and to have a chance to win a gift card to LAZADA, Amazon, Fanatics.com, or more that is specific to you. Join the contest by ranking below.
Related Links:
POPULAR POSTS
Thank you
Your email has been successfully subscribed.
Sorry, there are no polls available at the moment.