MMA Top 10 Light Heavyweight Rankings – Early May 2021
Jiri Prochazka shoots up the Top 10 Light Heavyweight Rankings after his KO win over Dominick Reyes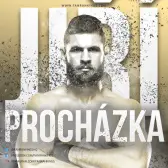 (Don't forget to rank your Top 10 Light Heavyweights at the end of this article for a chance to win a $50 gift card or the equivalence of this amount in your country)
10. Anthony Smith, UFC
Anthony Smith has now been on a 2 fight win streak after his performance against Aleksandar Rakić. "Lionheart" has been on a feel good bounce back these last two fights. To play matchmaker a fight with Magomed Ankalaev could set him up for a big fight later.
9. Dominick Reyes, UFC
Reyes just took a devastating loss against Jiří Procházka and is now on a 3 fight losing streak since his fight against then champion Jon Jones. Reyes nearly knocked out Jiri a couple times until Jiri found his elbow connected to Reyes' head. He's lost two champions and an up and coming monster. I would not mind if he took a break from competition. If not then a fight against Anthony Smith is right there for him.
8. Aleksandar Rakić, UFC
The "Rocket" is currently on a 2 fight win streak. One fight was a dominating win over Anthony Smith. The other was a lackluster fight against Thiago Santos. He is definitely trying to redeem himself against Jiří Procházka as he stole some of his shine as next in line. After reevaluating my last rankings for me he dropped from #4 to #8. 
(Note: Rankings 5-7 was tough for me. Took me a while to decide the order)
7. Ryan Bader, Bellator
"Darth" Bader had a successful win against a respectable Lyoto Machida in the Bellator Light Heavyweight World Grand Prix Quarterfinals. The former Light Heavyweight Champion and current Heavyweight Champion looks to face Corey Anderson in the next round.
6. Glover Teixeira, UFC
Glover Teixeira finally gets his shot at the title against Jan Błachowicz after winning 5 in a row. His last win was an impressive submission win over Thiago Silva. Teixeira waited patiently after Middleweight UFC Champion Israel Adesanya took his shot. At his age this maybe his last and only shot. Good luck!
View this post on Instagram
Swipe right for May 2021 Light Heavyweight Fan Rankings as rankings here could change. Follow @fanrankings to stay up to date
---
5. Corey Anderson, Bellator
Corey Anderson is having a fun time in Bellator. The Light Heavyweight division is not that much of a drop in competition in Bellator in my opinion. His continued winning ways have continued (outside the Jan loss) in Bellator after collecting two TKO's so far and one of them advancing in the Bellator Light Heavyweight World Grand Prix. He faces Ryan Bader in what looks to be an exciting fight.
4. Vadim Nedkov, Bellator, Champion
Vadim Nedkov is the current Bellator Light Heavyweight Champion and just had a successful win in the Bellator Light Heavyweight World Grand Prix Quarterfinal against Phil Davis. Nemkov looks to stretch his dominant streak in Bellator as he waits on the winner of Anthony Johnson vs Jose Augusto. 
3. Jiří Procházka, UFC
Jiří Procházka is on a rocket ship type rise in the UFC. He was so good outside of the UFC he is fast tracking himself to fight for the UFC title. He's even defeated current Bellator Light Heavyweight Champion Vadim Nedkov back in 2015. If Jan and Glover fought sooner then you're looking at a fighter that would have probably fought for the title after 2 wins in the UFC. His pressure, style, strikes were too overwhelming for Dominick Reyes finishing in impressive fashion with a spinning elbow. He could be fighting Aleksandar Rakić for a #1 contender's spot next.
2. Jan Błachowicz, UFC, Champion
It's rare for me to place a current UFC Champion at #2 on any list but Jon Jones will eventually leave the division so it's only a matter of time. Jan has solidified himself as a true champion after defending the title against Middleweight UFC Champion Israel Adesanya in a Super Fight. People thought this would have been an easy fight for Adesanya but it turned out that Jan was able to out point Adesanya and control him on the ground. Jan looks to defend his title once again against Glover Teixera on UFC 266 in September.
1. Jon Jones, UFC
Jon Jones' time as a Light Heavyweight looks to be closing soon. His last fight was against Dominick Reyes in what was a close fight which people thought Reyes won. He is now looking like a true Heavyweight and looking to face current UFC Heavyweight Champion Francis Ngannou. 
Where do you rank Jiří Procházka and the rest of the Light Heavyweights in your Rankings? Rank below to be added in the Power Rankings and to have a chance to win a gift card to LAZADA, Amazon, fanatics.com, Jumia, and more (Depends on your country). Sign up for our Newsletter for updates. Join the contest by ranking below.
POPULAR POSTS
Thank you
Your email has been successfully subscribed.
Sorry, there are no polls available at the moment.