MMA Top 10 Bantamweight Rankings – Early June 2021
Rob Font is skyrocketing up the rankings after his successful win over Cody Garbrandt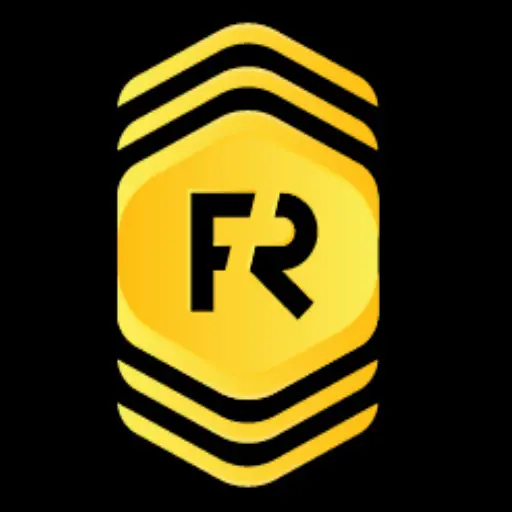 By sunday umoh | June 7, 2021
(Don't forget to rank your Top 10 Bantamweights at the end of this article for a chance to win a $50 gift card or the equivalence of this amount of your country) 
Honorable Mentions 
Any discussion about the top MMA bantamweights of the world is incomplete without mentioning Dominick Cruz, he is widely regarded as the best bantamweight of all time, and is the former WEC and UFC Bantamweight champion. However, he has had a lot of trouble with injuries over his career. He won his last fight against Casey Kenney, and his next fight has not been announced yet.  
One of the few fighters who could challenge Cruz for the status of Bantamweight goat is TJ Dillashaw, the former Two-time bantamweight champion who lost his title after he was stripped because he popped for a performance-enhancing substance.  After facing a two-year suspension, Dillashaw will be making a comeback later this year against Cory Sandhagen.  
Top 10 Bantamweight Fighters
10. Cody Garbrandt – UFC
Cody Garrabrant is an incredible fighter, with probably the fastest hands in the sport today. He is also the former UFC bantamweight champion and won the title after defeating Dominick Cruz, who some people still regard as the greatest bantamweight of all time.  
Cody "No Love" Garrabrant has been in a rough patch lately and has lost 4 out of his last 5 fights. He lost his last fight against rob font, and his next fight has not been announced yet.  
9. Jose Aldo – UFC
Jose Aldo is an absolute legend to MMA, he was the WEC featherweight champion, and is also a two-time UFC featherweight champion, with 7 title defenses. He is one of the longest-reigning featherweight champions and was also the number 1 pound-for-pound fighter back in 2015.  
Aldo made his bantamweight debut in 2019, and in his last fight, he defeated up-and-coming fighter Marlon vera. He will be fighting Pedro Munhoz on august 7th at UFC 265.
8. Kyoji Horiguchi – RIZIN, Champion 
Kyoji Horiguchi is a professional MMA fighter from Japan, and he has a record of 29-3. He fights for RIZIN and is also the current Rizin Bantamweight Championship. He is also the former Bellator bantamweight world champion.  Back in 2017, Horiguchi also won the Rizin Bantamweight Grand-Prix. 
Horiguchi is a very talented fighter, and one of the few fighters outside the UFC who deserves to be ranked in this list. He fought late last year, and though there hasn't been an official announcement, there are speculations that he might return to Bellator for a super title fight. 
7. Pedro Munhoz – UFC
Pedro Munhoz is a popular UFC fighter at bantamweight and has a record of 19 wins, 5 losses, and 1 no contest.  
He has won 3 out of his last five fights, and in his most recent fight, he defeated Jimmie Rivera via a Unanimous decision. Munhoz has faced many high-level fighters and has wins over big names like Rob Font, Cody Garbrandt, and Bryan Caraway.  
Munhoz also fought-of-the-night houses in three of his last five fights. 
6. Sergio Pettis – Bellator, Champion
Sergio Pettis is a former UFC fighter with a record of 21-5, who now fights in Bellator. He is on an impressive four-fight win streak, and in his last fight, he defeated Juan Archuleta to become the Bellator bantamweight world champion.  
His next fight has not been announced yet, but if we were to entertain Scott Coker's speculation he could be fighting the RIZIN bantamweight champ Kyoji Horiguchi next.  
View this post on Instagram
Swipe right for June 2021 Bantamweight Fan Rankings as rankings here could change. Follow @fanrankings to stay up to date
---
5. Frankie Edgar – UFC
Frankie Edgar is one of the biggest legends in the sport of MMA, and he is undoubtedly a future Hall of Famer. With an extensive record of 24-9-1, he has fought in three different weight classes.  
He is also the former UFC lightweight champion and has also challenged for the UFC Featherweight title twice, once against Jose Aldo and once against Max Holloway.  
Frankie lost his last fight to Cory Sanghagen, and his next fight has not been announced yet. 
4. Rob Font  – UFC
Rob Font is an American professional MMA fighter with a record of 19-4. He is currently on a 4 fight win streak, which includes wins over Sergio Pettis, Cody Garbrandt, Marlon Moraes, and Ricky Simon. 
Font looked excellent in his last fight versus Garbrant. It was a great fight and he really took over in the second half of the fight with his sharp jabs and rights. The amount of strikes Font threw was just too overwhelming for Cody. 
The Font has also won two post-fight bonuses in his recent fights.  His next fight has not been announced yet.  
3. Cory Sandhagen – UFC
Cory Sandhages is currently ranked number 2 in the UFC bantamweight division, and he has won 4 out of his last 5 fights with 2 performance of the night bonuses. He has a record of 14-2 and in his most recent fight, he knocked out Frankie Edgar with an incredible flying knee.  
For his next fight, Sandhagen is going to welcome the former two time bantamweight champion TJ Dillashaw back to the UFC.  
2. Petr Yan – UFC
Petr yan is currently the number 1 contender in the official UFC bantamweight rankings, and he is the former UFC bantamweight champion. Yan has a record of 15-2 and he lost his most recent fight against Aljamain Sterling via Disqualification due to an illegal knee.  
Yan is also currently ranked as the #13 pound-for-pound fighter in the UFC. although his next fight has not been announced yet, he was winning the fight against sterling before the illegal knee, therefore, his next fight could be a rematch against Sterling. 
1. Aljamain Sterling – UFC, Champion 
Aljamain Sterling is the Current UFC bantamweight champion, however, there is a little controversy regarding his current status. In his championship fight against Petr Yan, "The Funkmaster " was clearly losing his fight on the scorecard until Yan threw an illegal knee, which resulted in a DQ, and Aljamain became the champion.  
Still, we can't let one fight take the spotlight off Sterling's other accomplishments. He is on a 6 fight win streak which includes wins over Cory Sandhagan, Pedro Munhoz, and Jimmie Rivera.  
Sterling's next fight has not been announced yet.  
How do you rank Rob Font and these Bantamweights? Rank below to be added in the Power Rankings and to have a chance to win a gift card to LAZADA, Amazon, fanatics.com, Jumia, and more (Depends on your country). Sign up for our Newsletter for updates. Join the contest by ranking below.
POPULAR POSTS
Thank you
Your email has been successfully subscribed.
Sorry, there are no polls available at the moment.