Max Holloway And The Top 10 Featherweights
MMA Featherweight Fan Rankings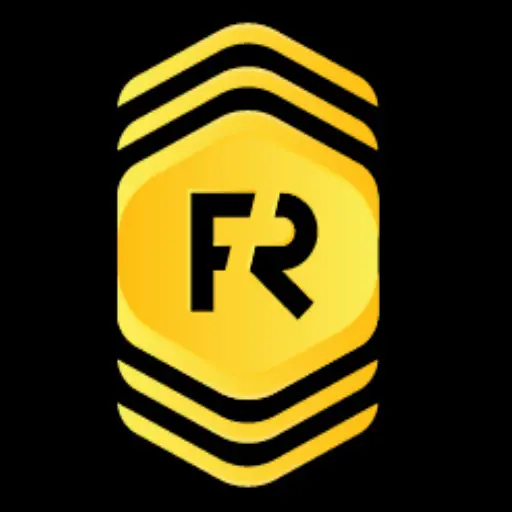 By sunday umoh | July 16, 2020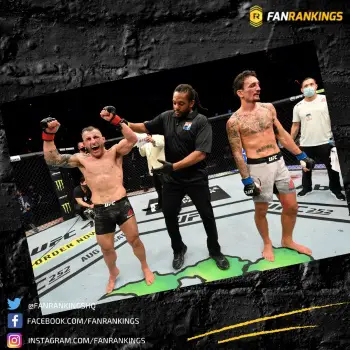 [Related: Inaugural MMA Middleweight Fan Rankings | Inaugural MMA Lightweight Fan Rankings | Inaugural MMA Light Heavyweight Fan Rankings | Inaugural MMA Heavyweight Fan Rankings | Inaugural MMA Welterweight Fan Rankings | Inaugural MMA Women's Bantamweight Fan Rankings]
10. Dan Ige, UFC
Before tonight's fight Dan Ige was coming off a close decision win defeating Edson Barboza whom was in his Featherweight debut. Taking on Calvin Katter was a different case as he could not handle the power and volume.
9. Arnold Allen, UFC
Arnold Allen is currently riding a nine fight win streak and seven of that being in the UFC. Unfortunately legal troubles are halting his flights to get a fight.
8. Frankie Edgar, UFC
After being unable to obtain the UFC Featherweight title against Max Holloway back in UFC 240 and losing by TKO against Chan Sung Jung, Frankie Edgar is dropping down to Bantamweight. He is taking on Pedro Munhoz on July 15th at UFC Fight Night 172. This move is permanent for him so he won't be in these rankings much longer as it is bound to shake up with Dan Ige, Arnold Allen, and others behind him.
7. Josh Emmett, UFC
Josh Emmett did not go unscathed in that Fight of the Night performance against Shane Burgos. Emmett overcame a slick fighter in Burgos while having a knee injury that was suffered in the first round. Emmett matched Burgos skills with his power and was able to get the unanimous decision nearly finishing him in the final round. Unfortunately he'll possibly be out for the remaining of the year with that ACL injury.
6. Calvin Katter, UFC
After Calvin Katter's impressive performance against Jeremy Stephens that he finished with a vicious elbow he faced Dan Ige tonight which promised to be an exciting fight. Katter delivered with power and rapid strikes to the head and body that carried him five rounds to a unanimous decision win.
5. Chan Sung Jung, UFC
The Korean Zombie is looking for a title fight but could be leaped by either Yair Rodriguez or Zabit Magomedsharipov if one of them presents us with a great performance.  His outstanding performance against Frankie Edgar back in December maybe overshadowed unfortunately.
4. Yair Rodriguez, UFC
Yair Rodriguez was riding high off a win against Frankie Edgar but had a hiccup in that No Contest against Jeremy Stephens. He was able to clear that up in the rematch but how much did Stephens take away from him? He faces another riser in Zabit Magomedsharipov in what looks to be an exciting fight. Whoever wins this is possibly fighting for the title next.
3. Zabit Magomedsharipov, UFC
The super promising unpredictable Zabit Magomedsharipov showcased his skills against Calvin Katter last in a unanimous decision win. I believe the calm collected Zabit has a chance to fight for the title if he can beat Yair Rodriguez in a spectacular way. Yair Rodriguez is game enough for that to happen.
2. Max Holloway, UFC
1. Alex Volkanovski, UFC, Champion
Max Holloway was on his way to rival Jose Aldo as the greatest Featherweight of all time. He dispatched every number one contender convincingly and ws so good he challenged for the Lightweight title to add more achievements to his legacy. Alex Volkanovski was just supposed to be another number one contender to add to his resume. When Alex Volkanovski faced Max Holloway the first time for the Featherweight Title it was a convincing win for Alex. Alex looked like he figured out Max and was able to win the Featherweight title. In the rematch Max Holloway looked like he was the one who had Alex figured out but this time it didn't come with the Featherweight belt. There is an uproar that Max Holloway got robbed and I think so too. It is not the end for Max as he could still rule the division again but will have to find another route after two losses. The UFC isn't going to run this back for the third time. Alex could face the winner of Zabit Magomedsharipov vs Yair Rodriguez while Chan Sung Jung could be left out the title picture to face Max Holloway or Brian Ortega.
Login > Create > Save > Share and Download Your Custom Fan Rankings Here
Follow me on Twitter: @FanRankingsHQ . Facebook: FanRankings . Instagram: @FanRankings
[Related: Inaugural MMA Middleweight Fan Rankings | Inaugural MMA Lightweight Fan Rankings | Inaugural MMA Light Heavyweight Fan Rankings | Inaugural MMA Heavyweight Fan Rankings | Inaugural MMA Welterweight Fan Rankings | Inaugural MMA Women's Bantamweight Fan Rankings]
POPULAR POSTS
Thank you
Your email has been successfully subscribed.
Sorry, there are no polls available at the moment.