Israel Adesanya And The Top 10 Middleweights
MMA Middleweight Fan Rankings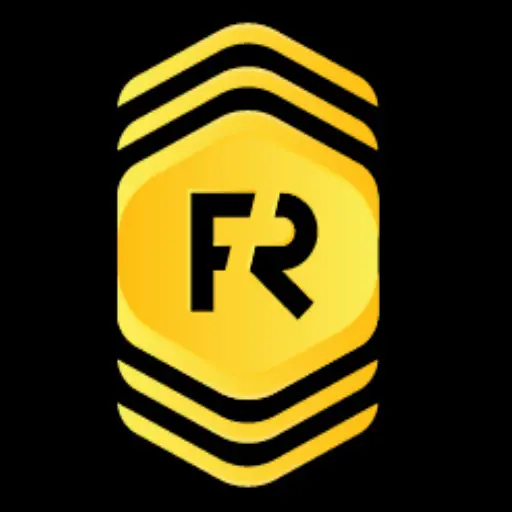 By sunday umoh | March 22, 2020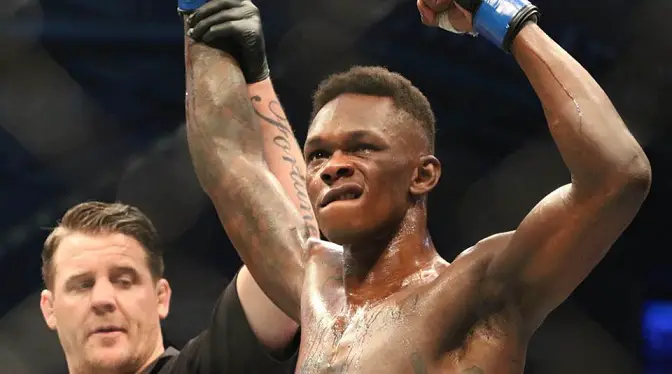 [Related: Inaugural MMA Featherweight Fan Rankings | Inaugural MMA Lightweight Fan Rankings | Inaugural MMA Light Heavyweight Fan Rankings | Inaugural MMA Heavyweight Fan Rankings | Inaugural MMA Welterweight Fan Rankings | Inaugural MMA Women's Bantamweight Fan Rankings]
At UFC 248 Israel Adesanya defended his UFC Middleweight Title against Yoel Romero in what was a lackluster fight but no fault to Adesanya. In Adesanya's roll through the middleweight division I saw a determined, slick, technical, Nigerian counter striker that fought his way to gold undefeated. I've seen when Adesanya wants "it" and you don't have to look far. When the belt was on the line against Kelvin Gastelum back in UFC 236 the fighters were going into the 5th round tied 2-2. Adesanya went into his bag with amazing strikes almost finishing the fight not only on the feet but on the ground too. Adesanya wanted "it" and took "it" which was cementing himself as a UFC Champion.
When I watched Yoel Romero stand (literally) across the cage against Israel Adesanya for 5 rounds I was disappointed. I was disappointed in him, the game plan, and will even go back in his past couple fights. I am not speaking on his Fight of the Night against Paula Costa and his fantastic KO's but for his back to back missed weight issues when the belt was on the line. When "it" was on the line. Yoel Romero's fight against Israel Adesanya reminded me if he really wanted "it". Romero's power was something to fear going into the fight. What fans should have feared was Romero's mindset. Romero's blunder here similar to his missed weight against Luke Rockhold at UFC 221 and missed weight against Robert Whittaker at UFC 225 may have been his last shot at UFC gold.
10. Jack Hermansson
Outside of Jack Hermansson's TKO loss against Jared Cannonier he's been on a roll. Hermansson's notable wins against David Branch and Ronaldo Souza gets him at #9. Jack Hermansson faces Chris Weidman next.
9. Jared Cannonier
Jared Cannonier's revitalized career at Middleweight has been a great decision. TKO wins against David Branch, Anderson Silva, and Jack Hermansson has him at #8.
8. Gegard Mousasi
The former Bellator Middleweight Champion is at #8. Mousasi has a chance to get the title back against the current Bellator Welterweight Champion Douglas Lima. If Mousasi wins he shoots up my Fan Rankings.
7. Rafael Lovato
The once Bellator Middleweight Champion had to step down due to medical reasons. I hope he is healthy and continues his great career.
6. Kelvin Gastelum
Kelvin Gastelum loss against former Welterweight contender Darren Till places him at #6. I'd like to see Gastelum take on Jack Hermansson to see where these two fare.
5. Darren Till
Darren Till's win against Kelvin Gastelum catapults him to #5 coming from the UFC Welterweight division. Hopefully Till goes up in competition and faces one of the three that are ahead of him
4. Yoel Romero
With three losses in a row I was so tempted to drop Yoel Romero down a slot or two but you have to look at the competition he has faced thus far. Since I don't see the 42 year old getting a shot at the title anytime soon, Romero will have to act as the Gatekeeper of the UFC Middleweight division.
3. Paulo Costa
Paulo Costa's last win against Yoel Romero proved that he is someone that will actually go for "it" against the current UFC Middleweight Champion Israel Adesanya.
2. Robert Whittaker
Robert Whittaker had to pull out against Jared Cannonier due to personal reasons. Rumors are they are trying to make Whittaker take on Darren Till. This will definitely show who is next in line for the UFC Middleweight title.
1. Israel Adesanya
The Nigerian Striker showed once again why he is the UFC Middleweight Champion. Israel Adesanya played it smart against Yoel Romero. Kept the fight outside battering his leg and avoided most of Romero's devastating strikes. Adesanya will have his hands full against Paulo Costa when that fight takes place.
Login > Create > Save > Share and Download Your Custom Fan Rankings Here
Follow me on Twitter: @FanRankingsHQ . Facebook: FanRankings . Instagram: @FanRankings
[Related: Inaugural MMA Featherweight Fan Rankings | Inaugural MMA Lightweight Fan Rankings | Inaugural MMA Light Heavyweight Fan Rankings | Inaugural MMA Heavyweight Fan Rankings | Inaugural MMA Welterweight Fan Rankings | Inaugural MMA Women's Bantamweight Fan Rankings]
POPULAR POSTS
Thank you
Your email has been successfully subscribed.
Sorry, there are no polls available at the moment.