Gilbert Burns And The Top 10 Welterweights
MMA Welterweight Fan Rankings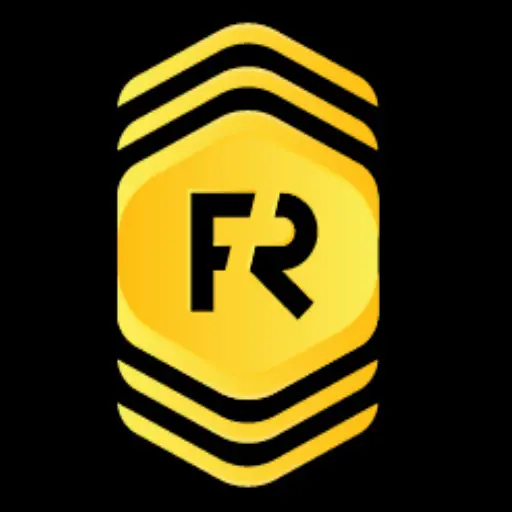 By sunday umoh | June 16, 2020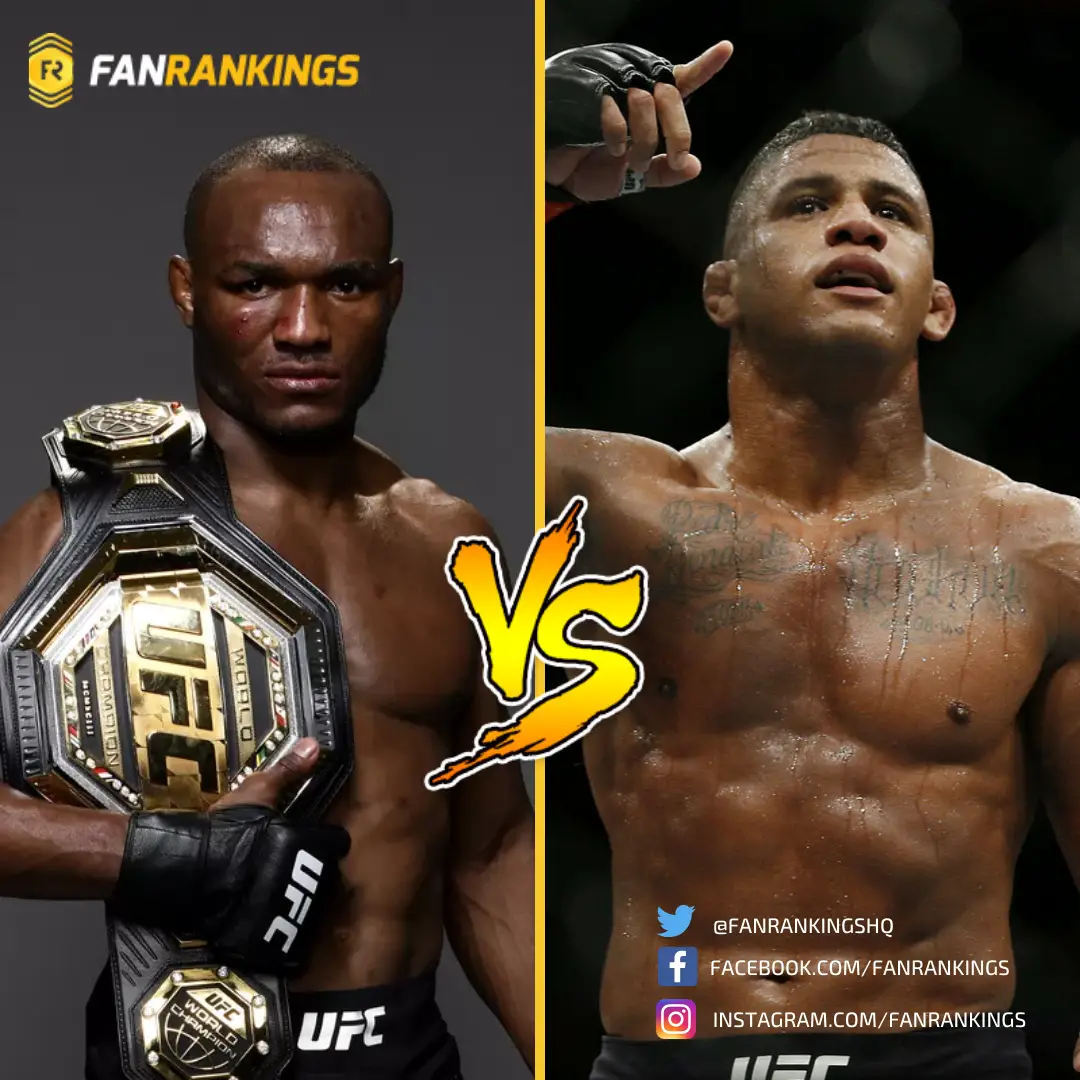 [Related: Inaugural MMA Middleweight Fan Rankings | Inaugural MMA Lightweight Fan Rankings | Inaugural MMA Light Heavyweight Fan Rankings | Inaugural MMA Heavyweight Fan Rankings | Inaugural MMA Featherweight Fan Rankings | Inaugural MMA Women's Bantamweight Fan Rankings]
The Brazilian fighter Gilbert "Durinho" Burns has been looking for a fight from taking short notice fights to fighters avoiding him altogether. Burns road to the Tyron Woodley fight has been a grind. Before entering the cage with Woodley he fought four times in 12 months. When Burns finally engaged with Woodley in the cage on May 30th he showed that not only does he belong but he deserved a shot at the title and that he did receive. From the amount of punches he threw, the power he possessed, to the comfortableness. After the fight was over he looked like he could go two more rounds. It was as if the young lion was talking down to the old lion. It was a changing of the guard. Gilbert Burns has now arrived.
10. Michael Chiesa, UFC
Michael Chesia does not see himself fighting again until the coronavirus restrictions are lifted as this limits his training because of training partners and access. Unfortunately this will halt his momentum where he has won three in a row after transforming himself into this new division.
9. Nate Diaz, UFC
Nate Diaz is 1-1 since returning from a 3 year hiatus of the UFC winning one against Anthony Pettis and losing against Jorge Masvidal. Diaz and the UFC are in an unpredictable dance when trying to figure out when his next fight is or if he is even coming back.
8. Douglas Lima, Bellator, Champion
The 2019 Bellator Welterweight Grand Prix Champion and current Bellator Welterweight Champion have beaten every opponent he has faced since his loss against Ben Askren. Lima avenged both his loses against Andrey Koreshkov and Rory McDonald. His dominant reign in Bellator could continue when he moves up in weight against Gegard Mousasi for the vacant Bellator Middleweight Championship.
7. Conor McGregor, UFC
Speaking of unpredictable, Conor McGregor is also in the same dance as Diaz. McGregor has announced his retirement recently (for the third time) and we're not sure if he means it this time. I can see McGregor waiting till this whole COVID-19 ordeal has passed. I think McGregor would rather sit out then fight inside of an empty arena. Conor McGregor's return to welterweight was a triumphant one when he TKO'd Donald Cerrone in spectacular fashion.
6. Tyron Woodley, UFC
What a rise and fall of the former UFC Welterweight Champion. Tyrone Woodley, in my opinion, was on his way to be one of the great Welterweights of the UFC. Woodley would have been right next Matt Hughes and George St. Pierre. We are talking about someone that held the title for 3 years defeating all number one contenders in dominate fashion (outside of Stephen Thompson). You can say what you want about his fighting style he was still dominating. I mean you had Woodley and Conor McGregor (at his highest in popularity) sizing each other back stage in one event, calling out George St. Pierre, and even hinting at a move to Middleweight if he got passed current champion Kamaru Usman. At 38 years old, Woodley still has a chance to rebuild himself. Gilbert Burns had that right hand figured out.
5. Leon Edwards, UFC
Leon Edwards must be kicking himself for not fighting Tyron Woodley as he wanted to be the one to dethrone him from contention. This was no fault of Edwards as it was due to the COVID – 19 pandemic that his fight against Woodley had to be postponed indefinitely. A win vs a name like Tyron Woodley would have had him fighting against Kamaru Usman for the Welterweight title. Unfortunately, no plans yet for his next match. The way Edwards was talking after his last fight he wants to fight for the title next. If so, he has major competition. Edwards is deserving of a title fight after winning 8 in a row. In my opinion, Edwards is the most deserving between Jorge Masvidal, Conor McGregor, and even Gilbert Burns. Very unfortunate that Gilbert Burns took that spot
4. Jorge Masvidal, UFC
The BMF Champion Jorge Masvidal was close to fighting for the Welterweight title but negotiations stalled against Dana White and the UFC. Masvidal is coming off his exciting win against Nate Diaz that shot him up to stardom as if he is a Welterweight champion in his own right. Hopefully Dana White and Jorge Masvidal come to some agreement as he could be next after Usman vs Burns.
3. Colby Covington, UFC
After the loss to Kamaru Usman, Colby Covington has been picking fights whether it has been former teammate Jorge Masvidal, former champion Tyron Woodley, or even referee Marc Goddard. Woodley has already announced that he has accepted the fight against Covington which the UFC presented it to him after his loss to Gilbert Burns. The ball is now in Covington's court that seems like he has been avoiding Woodley for a long time now. I can see him taking this fight as he sees blood in the water after he watched Woodley lose to Burns.
2. Gilbert Burns, UFC
What a statement fight Gilbert Burns showed against Tyron Woodley. A changing of the guard took place as the new era replaced the old.
1. Kamaru Usman, UFC, Champion
It has now been announced that the Nigerian Nightmare Kamaru Usman has a challenger for his UFC Welterweight Title. With contract negotiations stall against Jorge Masvidal, Leon Edwards is the victim of circumstance, and Conor McGregor on his latest retirement we now have Gilbert Burns stepping in for a chance at the title. Kamaru Usman showed alot of heart in his last battle against Colby Covington which was led by a war of words. The back and forth brawl which was mostly on the feet tested Usman and he looks like he is ready for anything that Gilbert Burns throws at him. What an exciting fight UFC 251 will produce.
Login > Create > Save > Share and Download Your Custom Fan Rankings Here
Follow me on Twitter: @FanRankingsHQ . Facebook: FanRankings . Instagram: @FanRankings
[Related: Inaugural MMA Middleweight Fan Rankings | Inaugural MMA Lightweight Fan Rankings | Inaugural MMA Light Heavyweight Fan Rankings | Inaugural MMA Heavyweight Fan Rankings | Inaugural MMA Featherweight Fan Rankings | Inaugural MMA Women's Bantamweight Fan Rankings]
POPULAR POSTS
Thank you
Your email has been successfully subscribed.
Sorry, there are no polls available at the moment.