Deiveson Figueiredo And The Top 10 Flyweights
MMA Flyweight Fan Rankings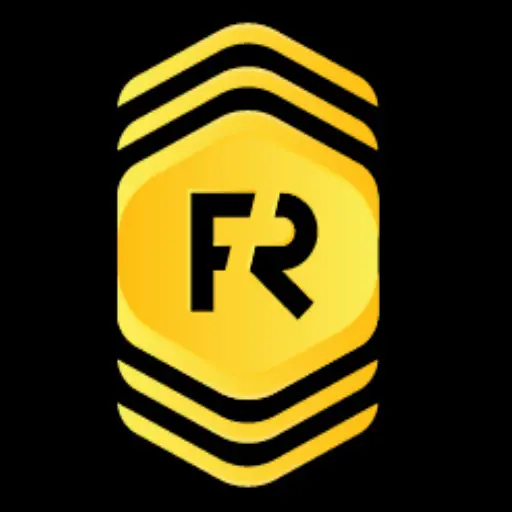 By sunday umoh | September 13, 2020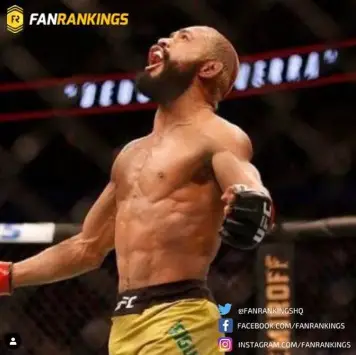 With the relinquishing of his Flyweight title and retirement this past February and June respectively, Henry Cejudo opened the door for Flyweights that was shutout on a chance to hold the title controlled by Cejudo and Demetrious Johnson. As Cejudo retired (or maybe he isn't retired. Depends on who you ask) and Demetrious Johnson fighting as the ONE FC Champion this left Joseph Benavidez and others a chance to finally hold the gold that was dominated for 7 years. What took place was Deiveson Figueiredo reigning supreme defeating Benavidez twice. Now, with Cody Garbrandt skipping the line from the Bantamweight ranks this could holdup the Flyweights yet again. We list you the contenders in our inaugural Flyweight Fan Rankings.
10. Rogerio Bontorin, UFC
Brazilian fighter Rogerio Bontorin has a good resume in MMA with 16 professional wins, two losses with one draw. His run towards interim belt ended when Ray Borg knocked him out in 3rd round last February. He is a fighter with good skills but yet to be tested against top contenders of this weight class. Was scheduled to fight Manel Kape but pulled out due to injury.
9. Kai Kara France, UFC
Kai " Don't Blink" Kara France 21-8-1 has competed against some tough opponents during his 30 professional fights, but he could not be successful against top contenders. Brandon Moreno ended his eight-fight winning streak in December 2019. Yet he has a good profile to be ranked at 9th number due to his nine stoppages and the same number of decision victories. He faces Brandon Rovyal at UFC 253 on September 27th.
8. Jussier Formiga, UFC
With 23 wins in the lightweight division, Jussier da Silva Formiga is 8th in this list. At 35, he has passed his prime as he got defeated in his last three fights. Those fights were against the top fighters of his weight class. He is a Black Belt in Jiu-Jitsu and Judo and has won 10 bouts via submission.
7. Alexander Pantoja, UFC
Alexandre "The Cannibal" Pantoja is a man with an iron chin. He has 22 wins, eight of which are by stoppage, and the same number of submission victories while he won 6 fights on scorecards. Pantoja is a talented fighter who has all the required skills to be a great MMA fighter. He had a winning streak of 11 fights from 2010 to 2017. We count him at number 7 in the flyweight division.
6. Alex Perez, UFC
Number 6 in this list is American Mixed Martial Artist Alex Perez. He contested 29 times and came out victorious on 24 occasions, 4 out of his five losses came during his initial career, and the last one was against one of the best of this division; Joseph Benavidez. His last two fights were show stoppers and he plans on continuing that streak against Brandon Moreno at UFC 255 on November 21st.  
5. Askar Askarov, UFC
Askar Askarov is the next big thing in UFC, the unbeaten Russian has only one draw on his profile, that could go in his favor too, but Brandon Moreno was saved being a big name in MMA. Askarov can be a tough customer for any top flyweight fighter, including Joseph Benavidez, Demetrious Johson, and Henry Cejudo.
4. Brandon Moreno, UFC
Brandon "The Assassin Baby" Moreno is currently at fourth number in the top UFC flyweight contenders, and he is the current LFA Flyweight Champion. Due to this title, he is played ahead of Askrov. Otherwise, the Russian has done enough to swap his position with Moreno. Moreno has five losses at his resume and made a good comeback after having two back to back losses in 2017 and 2018. Moreno also got a great chin and can absorb a lot of punishment, and that is the reason there is no KO/TKO loss on his profile. He faces #6 fighter on our list Alex Perez on November 21st at UFC 255.
3. Joseph Benavidez, UFC
Joseph Rolando Benavidez is number 3 in this division, and his record 35-7-0 is enriched with a lot of fights with current and former champions. Defeating Henry Cejudo is one of the greatest achievements of his career. Unfortunately, his last title shot could be his last unless someone dethrones Deiveson Figueiredo. He is a many time UFC Flyweight title Challenger but could not make it, but he has earned a lot of "Performance of the Night" awards.
2. Deiveson Figueiredo, UFC, Champion
The current UFC Flyweight Champion Deiveson Figueiredo is ranked second among the stars of the UFC Flyweight division. His MMA record is 19-1. Jussier Formiga is the only man who defeated Figueiredo. After that, he made a splendid comeback and won the world title after defeating Joseph Benavidez twice in 2020. He will be facing Bantamweight Cody Garbrandt for the title.
1. Demetrious Johnson, ONE FC, Champion
Some of you can raise questions on the other numbers in the list about their ranking, but I am sure none will be having any objection on calling Johnson number 1 in the Flyweight class, he is regarded as one of the top MMA fighters of all time, holds the most takedown record in this division, and has defeated a lot of big names like Joseph Benavidez, McCall, John Dodson, Kyoji Horiguchi, and Henry Cejudo. He is the only fighter to stop Cejudo.
Login > Create > Save > Share and Download Your Custom Fan Rankings Here
Follow me on Twitter: @FanRankingsHQ . Facebook: FanRankings . Instagram: @FanRankings
POPULAR POSTS
Thank you
Your email has been successfully subscribed.
Sorry, there are no polls available at the moment.