Top 10 Negro League Baseball Players of All Time
The Best Negro League Baseball Players of All-Time in honor of Major League Baseball combining the Negro Leagues statisics with theirs and Black History Month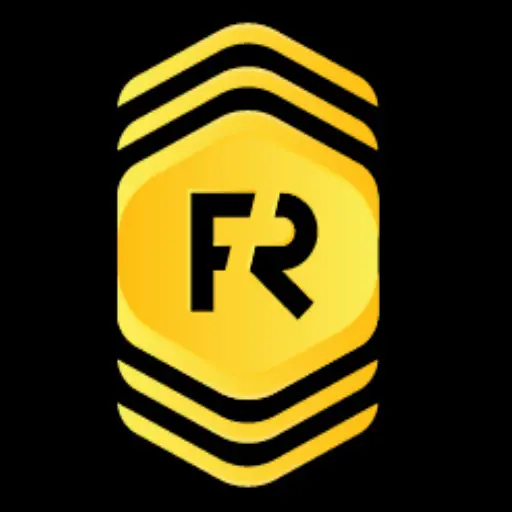 By Test User | February 22, 2021
The game of baseball has evolved over the years from the early days of multiple leagues that included Major League Baseball and the Negro League. Now after years and years of debate, the seven different leagues of the Negro Leagues have officially be acknowledged and designated as a part of Major League Baseball.
With this designation now and moving forward the greats of the Negro League and their statistics will begin to be intertwined with the greats of Major League Baseball. Now the Negro League stats and MLB stats will be joined together to highlight the achievements.
While the debate can and will be argued forever on who the greatest baseball players of All-Time are, the same debate can be made over who were the top 10 Negro League Baseball players of All-Time. In addition, the historically statistics of the two leagues will also change some of the active leaders in each of the major offensive and pitching statistics.
As the debates continue to go on and on, here is a list of the Top 10 Negro League Baseball Players of All-Time:
Honorable Mentions: Norman "Turkey" Stearnes, Leon Day, William "Willie" Foster, Roy Dandridge and Wilber "Bullet" Rogan.
10. John Henry "Pop" Lloyd – Coming in at number 10 on our Top Negro League Baseball Players list bounced around from multiple teams during his playing days including playing for the Cuban X-Giants, the Philadelphia Giants, and the New York Giants. During his playing days Lloyd batted .334 over 322 career games while picking up 142 doubles, 39 triples, 21 home runs and driving in 350 runs. Along with those statistics, Pop posted a batting average of over .400 three different times over the course of his career. In addition, made a historic impact on his teammates while also managing teams during his playing days.
9."Smokey" Joe Williams – One player who dominated the Negro Leagues and never got a chance to show how great he was in Major League Baseball is "Smokey" Joe Williams. Williams played on 11 teams over his career including spending times with the New York Lincoln Giants, Brooklyn Royal Giants and the Homestead Grays. During his early career, Williams posted records of 28-4, 15-9, 20-8, 20-2 and 32-8 during his time with the San Antonio Black Bronchos upon entering his playing days. Over his career Williams posted a 70-44 in the Negro Leagues while striking out 611 batters. In 1930, Williams struck out 27 batters in a matchup against the Kansas City Monarchs over 12 innings.

8. Willie "The Devil" Wells – Considered by many as possible the best shortstop of any to play in any league of baseball. His display of power, speed, and his ability to make acrobatic plays while playing shortstop landed him the nickname "El Diablo". Wells career spanned over 22 seasons in the Negro League while posting a career .316 batting average to go along with 215 doubles and 127 home runs while driving in 509 runs.
7. Andrew "Rube" Foster – Andrew "Rube" Foster was not only a dominate pitcher in the Negro Leagues, but also a main contribution to the owners electing to form the Negro National Leagues. His contributions to getting the league moving forward helped earn him the nick name the "Father of Black Baseball". During his career, Foster posted a 50-18 career record in the Negro Leagues with a 2.25 earned run average while striking out 369 batters.
6. James "Cool Papa" Bell – The name James "Cool Papa" Bell is one of that many baseball fans have come to know over the years and one that belongs to one of the best and fastest players of the Negro Leagues. Bell who was known for his historically fast speed that he landed a story from Negro League great Satchel Paige, that he was so fast he could turn off his bed room light and be in bed before the light went out. Over his career, Bell picked up 1,259 hits including 183 doubles, 68 triples, 34 home runs while driving in 220 runs and scoring 851 runs. His ability to turn a bunt into a double and triple are still talked about within the baseball world.
View this post on Instagram
5. Monte Irvin – Coming in at number 5 on our list of Top Negro League Baseball Players is Monte Irvin who had the luxury to not only play in the Negro Leagues but also in Major League Baseball. Irvin was as good as any ball player in the Negro Leagues and one of the best all-around hitters the league produced. During his time in the league, Irvin posted a career .335 batting average to go with, 41 home runs and 259 runs batted in despite missing three years during time spent in the Army during World War II. In his short time in the Negro League, Irvin earned himself a batting title and was considered by many to be the best talent in the league.
4. Walter "Buck" Leonard – Much like many of the others on this list Walter "Buck" Leonard never got a chance to play in the Major Leagues. Despite that Leonard put together a stellar career for the Homestead Grays helping them to three Negro World Series Championships. Leonard could be found batting behind power hitter on a Gray's team that was one of the best of All-Time. Over his career, Leonard posted a career .320 batting average to go with 74 doubles, 57 home runs and 251 runs batted in while ranking near the top in home runs in multiple seasons.
3. Oscar Charleston – A name that might be forgotten by many but should never be is the former Negro League great Oscar Charleston who many considered the best of All-Time including Buck O'Neil who said he was the great player he ever saw. Over his career Charleston was a five tool player who could do it all on the field. Over 5117 career at bats, Charleston placed a career .350 batting average while picking up 191 career home runs to go with 1190 runs bated in and 300 stolen bases.
2. Leroy "Satchel" Paige – If the list could have two number ones, the great Satchel Paige would be on top of the list with fellow great Josh Gibson. Paige was able to dominate the Negro League before joining MLB at the age of 42. Over his career in the Negro Leagues it is hard to find another pitcher who was as good as Paige and could do what he could on the mound. His success showed up on paper as he posted a career 146-64 record on the mound while striking out 1620 batters over 1828.1 innings of work.
1. Josh Gibson – The debate over the best Negro League Baseball player could be made for a few of these top players but in the end, Josh Gibson landed on top. Gibson who is compared to the great Babe Ruth was a thumper and one of the best power hitters who ever played within the Negro Leagues. During his Negro League career, Gibson made 12 All-Star teams and won two Negro World Series Championships. While Gibson's numbers didn't show up in all of the stat columns he did dominate the Negro League action as well as in barnstorming exhibitions games. Between all games in 1933 and 1934, Gibson combined to hit 124 home runs. During the regular season, Gibson posted a career .345 batting average to go with 113 home runs while his Hall of Fame plaque said he hit nearly reach 800 home runs during his Negro League and Independent ball career. Gibson had the power and talent to rank near the top of the MLB stat book in many of the key offensive stat book had he played his entire career in the MLB.
I'd like to see how you rank these great historic players. Rank below to rank your Top 10 Negro League Players and become automatically entered in our contest that could win you a gift card to Amazon or Fanatics.com. Your Fan Rankings will be added to our Power Rankings as well. Sign up for our Newsletter for updates. Contest ending March 31st
POPULAR POSTS
Thank you
Your email has been successfully subscribed.
Sorry, there are no polls available at the moment.