Top 10 MLB Best Shortstops of All Time Rankings
Ranking the best Shortstops in MLB history such as Ernie Banks, Cal Ripken Jr., Derek Jeter, and more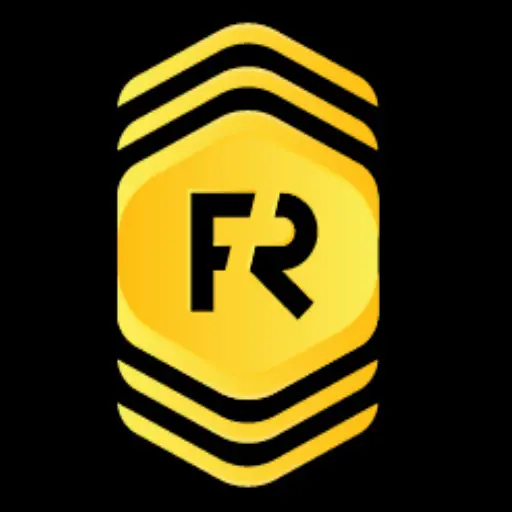 By Test User | October 31, 2021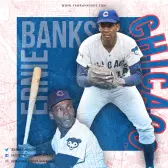 The history of baseball continues to evolve from year to year while the style of play on the field also continues to evolve. Once a predominant defensive position for many years now has seen the shortstop position turn to a position over the years that have produced a ton of offensive talent as well. 
With those changes over the years has brought many great ball players through the shortstop position. From the likes of Honus Wagner to Pee Wee Reese to Luis Aparacio to Barry Larkin to Ozzie Smith to Cal Ripken Jr to Derek Jeter. With that said, here is our list of the Top 10 Shortstops of All-Time.
Honorable Mention
Luis Aparicio
Team(s): Chicago White Sox, Baltimore Orioles, Chicago White Sox & Boston Red Sox
One name that might be as deserving as any on the list above him is Hall of Famer Luis Aparicio. Aparicio who spent 18 years in the Majors was one of the best defensive shortstops of his generation and one who made a name for his ability to steal bases. 
After breaking onto the scene in 1956, Aparicio would lead the league in nine straight years in stolen bases including posting more than 51 bases in four different seasons. 
When his career was over, Aparicio would win the AL Rookie of the Year Award, win nine Gold Glove awards, made 13 All-Star teams, won a World Series and became the first Venezuelan player inducted to the Baseball Hall of Fame. 
Top 10 Shortstops
Arky Vaughan
Team(s): Pittsburgh Pirates & Brooklyn Dodgers
Well before the day of television and newspaper, Arky Vaughan was making a name for himself on the baseball diamond. Vaughan was a gritty baseball player who led the league in various categories over his 14 year baseball career. 
During his career, Vaughan led the league in runs scored three times, triples twice, stolen bases once, batting average once, on base percentage three times and walks three times. 
His play on the field helped him finish his career with a .318 batting average to go along with 356 doubles, 128 triples, 96 home runs, 937 career walks and a career .406 on base percentage. 
Pee Wee Reese
Team(s): Brooklyn Dodgers / Los Angeles Dodgers
The former Brooklyn Dodgers star who also got to spend the team's first year in Los Angeles put together a solid career finishing with a .269 career batting average to go along with 2,170 hits and 885 runs batted in despite missing out of four years during the prime of his career when serving in World War II in the Navy. 
When his career was over, Reese won one World Series title while leading the league in stolen bases in 1952 and earning 10 trips to the All-Star Game. In addition, Reese was a solid infielder who had a great glove and the speed to make any play happen.
Luke Appling
Team(s): Chicago White Sox
It is nearly impossible to look past Luke Appling who was as good as any short stop in the history of the game in an ERA when the position was not known for power. Appling led the league in batting twice while earning seven trips to the All-Star game. 
Over his 20 year career, the former Chicago White Sox Hall of Famer finished with a career .310 batting average while topping the .300 mark in 14 different seasons including a career high .388 mark during the 1936 season. 
Appling finished his career with 2,749 hits and 1,319 runs scored as well as 1,116 runs batted in.
Barry Larkin
Team(s): Cincinnati Reds
Barry Larkin was a household name during his 19 year Major League Baseball career and one of the faces of the Cincinnati Reds organization. Larkin was a member of the 1990 Reds World Series team and a 12 time All-Star. 
Over his 19 year career, Larkin could do it all from hitting to fielding to running the bases. The Reds star racked up a career .295 batting average while hitting 198 home runs, winning three Gold Glove awards and nine Silver Slugger awards to go along with the 1995 NL MVP award. 
During that season, Larking hit .319 with 29 doubles, six triples, 15 home runs and 66 runs batted in while stealing 51 total bases. 
Ozzie Smith
Team(s): St. Louis Cardinals
The Wizard of Oz might not just have the coolest nickname in all of baseball history but also one of the best gloves to ever play the position. Smith was known for his finesse moving abilities and amazing fielding at the shortstop position over his career in the Majors. 
Despite hitting just 28 career home runs, Smith was a game changer at the position and one that made him a key part to the St. Louis Cardinals organization. Smith was a career .262 hitter with 580 stolen bases to go along with 1,257 runs scored. 
To go along with those numbers his accolades include the 1985 NLCS MVP award, 13 Gold Glove awards, one Silver Slugger award, a World Series title while being named to 15 All-Star teams. 
Robin Yount
Team(s): Milwaukee Brewers
A player that often gets looked over at the shortstop position is the former Milwaukee Brewers great Robin Yount who also spent part of his time playing center field. 
Nonetheless, how you look at him, Yount was as good of a player at shortstop as any to play the game and he may be higher on this list if he had played his entire career at shortstop. Prior to moving to the outfield, Young had won one AL MVP award, two Silver awards, a Gold Glove and two All-Star appearances as a shortstop. 
When his career was over, Yount had finished with 3,142 career hits to go with 251 home runs and 1,406 runs batted in while being inducted into the baseball Hall of Fame. 
Derek Jeter
Team(s): New York Yankees
This is where the Top 10 best Shortstops of All-Time list can get debatable as who should be at the top of the list. One of those names that some consider the greatest is the former New York Yankees great Derek Jeter. 
However, despite his greatness he finds himself at number four on the list. Jeter was a five time World Series Champion while earning 14 trips to the All-Star game and winning both the 2000 World Series MVP award and AL Rookie of the Year award in 1996. His play on the field spoke for his abilities and his numbers when his career was over. Jeter finished with a career .310 batting average to go along with 3,465 hits, 260 home runs and 1,311 runs batted in. 
In addition, Jeter was a five time Gold Glove award winner and five time Silver Slugger award winner while posting a career .308 postseason batting average with 20 home runs and 61 runs batted in.
Cal Ripken Jr.
Team(s): Baltimore Orioles
The Iron Man was a name and a short stop that helped evolve the game of baseball including at the shortstop position. Once a position played by smaller finesse ball players, Cal Ripken Jr helped transition the game to players who were much taller and had more power at the position. 
While his career finished at third base, during his career at shortstop Ripken showcased his ability to play the position winning the 1982 Rookie of the Year award while also taking home two AL MVP awards, two Gold Glove awards, eight Silver Slugger awards and 13 All-Star appearances all before making the transition to third base. 
Ripken broke the record set by shortstops by hitting 345 home runs, a number that was held by Ernie Banks. 
Honus Wagner
Team(s): Louisville Colonels & Pittsburgh Pirates
The man known for being on one of the most expensive baseball cards in the history of the industry, Honus Wagner who might be considered the best shortstop of All-Time was well before his time playing the position. 
Wagner posted a career .329 batting average mark to go with 3,430 hits, 101 home runs and 1,732 runs batted in while also stealing 722 bases. 
His accolades include winning eight NL batting titles including four straight as well as leading the NL in runs batted in and stolen bases in five different seasons.
Ernie Banks
Team(s): Chicago Cubs
Lastly coming in at number one on our list of the Top 10 SS of All-Time is the former Chicago Cubs great Ernie Banks. While some remember him as a first baseman others remember how great of a shortstop he was before making the move across the diamond. 
Banks handled the shortstops duties from his 1953 debut till making the transition to first base before the 1961 MLB season. Before making the move, Banks was a nine time All-Star, two time NL MVP and led the NL in home runs and runs batted in to go along with his one Gold Glove award. 
Banks set the record in his second season for short stops hitting 44 home runs while racking up 277 of his 512 home runs from the position. Despite splitting his career at positions, Banks was as good of a shortstop as any in the history of the game.
How would you rank these great shortstops? Rank below to be added in the Power Rankings and to have a chance to win a gift card to LAZADA, Amazon, Fanatics.com, or more that is specific to you. Join the contest by ranking below
Related Links:
POPULAR POSTS
Thank you
Your email has been successfully subscribed.
Sorry, there are no polls available at the moment.