Top 10 MLB Best Players 2021 Rankings
Ranking the best baseball players of MLB such as Shohei Ohtani, Fernando Tatis Jr, Bryce Harper and more in the MLB 2021 season and looking forward to the 2022 season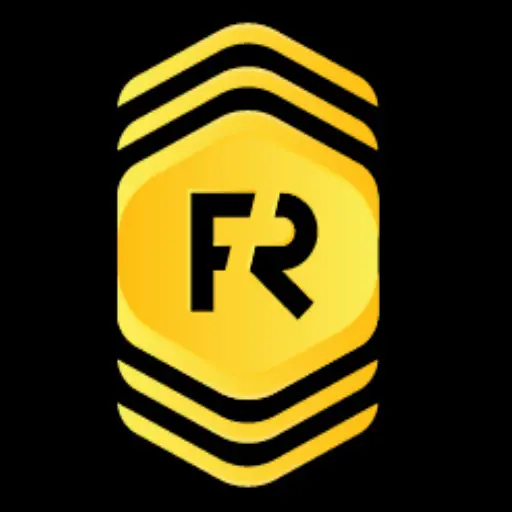 By Test User | December 5, 2021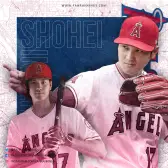 The game of baseball is one that is as difficult as any sport to play from hitting a 100 mile per hour pitch to facing someone who can change the output of a game with one single swing. When you look around the game of baseball, the game is filled with a ton of talented stars making it difficult to make a MLB Top 10 Baseball Players 2021 list. 
From future Hall of Famers who continue to put up big numbers to a two way player taking care of business both at the plate as well as on the mound and the next wave of young stars.
As you look at the list, guys like Mike Trout, Bryce Harper and Max Scherzer continue to play at a high level as some of the older veterans at the top of the game. Meanwhile Shohei Ohtani took the MLB world by storm in 2021 after posting an MVP season both on the mound as well as at the plate, something we have not seen in a very long time since the likes of Babe Ruth.
 Rounding out the group of the best baseball players right now is a solid core of young stars to include the likes of Vladimir Guerrero Jr, Fernando Tatis Jr, Walker Buehler and Juan Soto.
With that said, here is our list of the Top 10 Baseball Players 2021 Rankings
Honorable Mention
Rafael Devers
Team: Boston Red Sox
The youth movement of Major League Baseball continues to produce a ton of talented stars with the Boston Red Sox third baseman near the top of that list. Devers ranked 10th in all of baseball with 38 home runs, 4th in runs batted in with 113 and 20th in OPS with a .890 mark. The Red Sox third baseman has hit 112 home runs over his first 2142 at bats while driving in 367 runs and picking up 355 runs scored in over his first 548 games. 
Over that stretch, Devers has scored at least 100 runs twice, had over 200 hits once, hit at least 32 home runs twice, drove in over 113 runs twice and has posted OPS of over .890 twice. All of this success and Devers is just 25 years old and will not turn 26 till after the 2022 MLB season.
Whit Merrifield
Team: Kansas City Royals
One name worth mentioning as one of the Top 10 Baseball Players 2021 is the Kansas City Royals speedy outfielder Whit Merrifield. Merrifield, who has the potential to hit for average and some power, is known for his speed on the base paths. Merrifield finished the 2021 MLB season with 40 stolen bases and has composed 159 stolen bases over his first six seasons including two seasons with at least 40. 
In addition, Merrifield ranked 2nd in hits in 2021 with 184 and has at least 169 in each of the last four full seasons excluding the shortened season in 2020. His ability to make a walk or hit an extra base makes him a threat anytime he is at the plate.
Corbin Burnes
Team: Milwaukee Brewers
Coming in just outside of the Top 10 Baseball Players 2021 list is the Milwaukee Brewers starter Corbin Burnes. The Brewers starter has posted earned run averages below 2.5 in back to back seasons including a 2.43 mark during the 2021 MLB campaign. The 2.43 earned run average was the best mark in all of baseball among starting pitchers. 
In addition, Burnes has recorded 312 strikeouts over his last 37 games pitched while posting a whip 0.94 last season. Burnes has the stuff to be a top tier pitcher for the years to come in MLB.
View this post on Instagram
Swipe for Baseball MVP Fan Rankings and follow @fanrankings to stay up to date
---
Top 10 Baseball Players
Max Scherzer
Team: New York Mets
It is hard to look past one of the game's best starting pitchers year in and year out even with him being one of the older starters near the top of statistics. Scherzer, who is taking his talents to New York to join the New York Mets next season, is still one of the game's best pitchers. 
Scherzer finished 2021 ranked 2nd in earned run average with a 2.46 mark and 5th in wins with 15. In addition, his strong play down the stretch after being acquired by the Los Angeles Dodgers helped the Dodgers lock up the NL West. 
Ronald Acuna Jr.
Team: Atlanta Braves
Another young star on this list and one that may be much higher is the Atlanta Braves star outfielder Ronald Acuna Jr. Acuna Jr who missed most of the 2021 MLB season after sustaining a season ending injury still managed to rack up a .283 batting average with 24 home runs and 52 runs batted in to go along with a .990 OPS in just 82 games played. 
In just 395 games, Acuna Jr has racked up 426 hits, 105 home runs and 246 runs batted in to go along with a career .925 OPS and .281 batting average. Despite the injury, Acuna Jr is still one of the game's top stars and will be just 24 next season.
Jacob deGrom
Team: New York Mets
Only thing holding back Jacob deGrom from being the top overall player in all of baseball is his own health. The New York Mets starter was off to a marvelous 2021 MLB regular season posting a 7-2 record, 1.08 earned run average and 146 strikeouts in just 15 starts last season. Prior to his injury, deGrom ranked at the top of MLB in nearly every pitching statistic while pitching like a CY Young starter. 
Over his career, deGrom has won a CY Young award and has showcased when healthy he is as good as any pitcher to take the mound. Since 2014, deGrom has not allowed an earned run average over 3.53 in any season while recording six seasons with a mark at 2.69 or below.
Bryce Harper
Team: Philadelphia Phillies
It is hard to imagine thinking that Bryce Harper is one of the aging stars of the game but the Philadelphia Phillies star is exactly that. Once a top prospect is now 29 years old and has put together 10 full seasons in the Majors. Over that stretch, Harper has won two NL MVP awards and has showcased his potential. His talents are still at MVP talents after his MVP 2021 season in which Harper posted a .306 batting average with 35 home runs, 84 runs batted in and the highest OPS in all of baseball at 1.044 mark. 
The Phillies outfielder has posted at least 30 home runs in three of his last four seasons with the only one below coming last season in the shortened COVID-19 MLB season. Harper was one of the best players in 2021 and should continue to be over the next few seasons.
Juan Soto
Team: Washington Nationals
Coming in just ahead of Bryce Harper is his former Washington Nationals teammate Juan Soto who continues to evolve into one of the game's top stars. Soto is coming off an impressive MVP caliber performance during the 2021 MLB schedule where he posted a .313 batting average to go with 29 home runs, 95 runs batted in and a .999 OPS mark. 
The Nationals outfielder is just 23 years old and has recorded three seasons with 22 home runs or more as well as one season with at least 110 runs batted in and two seasons with more than 108 base on balls.
Walker Buehler
Team: Los Angeles Dodgers
Possibly the game's top starter, Walker Buehler is as good as any starter in all of baseball and one of the top stars of the game. The Dodgers starter finished the season ranked 3rd in all of baseball in wins with 17, 3rd in earned run average with a 2.47 mark and 10th in strikeouts with 212. 
Buehler is just 27 years old with a 40-13 overall record in 103 games pitched while posting a 2.90 earned run average and 632 strikeouts over that stretch. Buehler has emerged as one of the top starters year in and year out.
Mike Trout
Team: Los Angeles Angels
Despite missing most of 2021, Mike Trout is still one of the best players in all of baseball. In just 36 games last season, Trout was hitting .333 with eight doubles, eight home runs and 18 runs batted in while posting a .466 OBP and a 1.090 OPS. 
While Trout has had trouble staying healthy, he is still just 30 years old and has all the potential to continue to play at a high level. Through his first 1288 games played, Trout has 310 career home runs to go with 816 runs batted in and a career .305 batting average. 
Fernando Tatis Jr.
Team: San Diego Padres
These top 3 stars were nothing short of amazing during the 2021 MLB season including the San Diego Padres star who put together an impressive stat line despite battling a shoulder injury. Fernando Tatis Jr despite missing 32 games put together a stat line that included a .282 batting average, 42 home runs, 97 runs batted in and a .975 OPS mark. 
The Padres 22 year old shortstop has 81 home runs and 195 runs batted in over his first 273 games. Entering 2022, Tatis Jr will be just 23 years of age and one of the games promising young stars.
Vladimir Guerrero Jr.
Team: Toronto Blue Jays 
Coming off one of the best offensive performances of any player in Major League Baseball, Vladimir Guerrero Jr is one of the faces of MLB and one of the Top 10 Baseball Players in 2021.  
The Toronto Blue Jays first baseman finished near the top in every offensive category in the American League as well as the entire Major League Baseball. Guerrero finished the season with a .311 batting average to go along with 48 home runs, 111 runs batted in and a 1.002 OPS mark. 
Shohei Ohtani
Team: Los Angeles Angels
It is hard not to put Shohei Ohtani at the top of the list as he has top tier talent both as an everyday player as well as a starting pitcher. The Los Angeles Angels star hit 46 home runs while driving in 100 runs to go along with a .372 OBP and .965 OPS mark. 
In addition to his success at the plate, Ohtani is as good of a starter as any in baseball posting a 9-2 record over 23 starts to go along with a 3.18 earned run average and 156 strike outs. Much like most of the Top 10 Baseball Players 2021, Ohtani is under 30 years old (28 in July) and is playing at an extremely high level. 
How would you rank these players of 2021 going into the 20? Rank below to be added in the Power Rankings and to have a chance to win a gift card to LAZADA, Amazon, Fanatics.com, or more that is specific to you. Join the contest by ranking below. 
Related Links: 
POPULAR POSTS
Thank you
Your email has been successfully subscribed.
Sorry, there are no polls available at the moment.