Top 10 MLB Best Black Baseball Players 2022 Rankings
Mookie Betts is the Standard for the Next Generation of Black Major League Baseball players. Also, the best of the best African American Baseball players in honor of Black History Month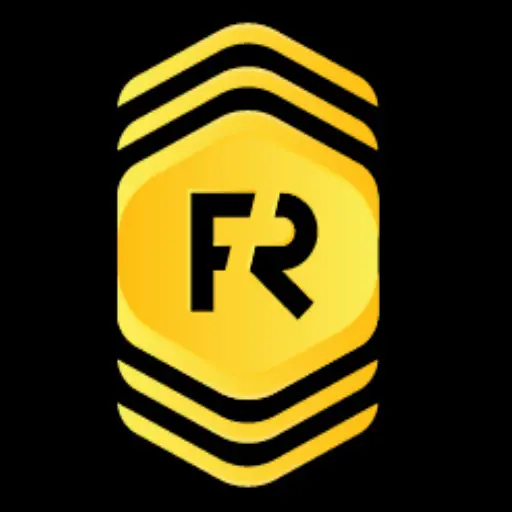 By Test User | January 19, 2022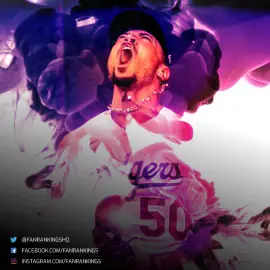 As we celebrate the legacy of Dr. Martin Luther King Jr. and we head into Black History Month, we at Fan Rankings want to see who is the best of the best today and from yesteryear. 
In speaking of today compared to yesteryear, there are not many African American players in MLB. And so far, the numbers will continue to drop unless something is done.
Today I will be looking at who is the best Black Major League Baseball player today and the person I came up with is the Los Angeles Dodgers outfielder Mookie Betts.
But before we get into Mookie Betts and the rest of the Top 10 Black MLB Players of 2022 let's get into the Honorable Mentions
Honorable Mention
Michael Brantley
Team: Houston Astros
Brantley is a veteran at 34, but he is still a force in the Astros order by batting .311 with eight home runs, 29 doubles, and 68 runs scored. He has finished in the top 10 in batting average six times in his career.
Top 10 Black MLB Players
10. Lorenzo Cain
Team: Milwaukee Brewers
Cain is another veteran and a World Series champion. He was the ALCS Most Valuable Player in 2014 with the Kansas City Award. Cain drove in three runs in the Royals game-clinching game 5 of the 2015 World Series.
9. Josh Bell
Team: Washington Nationals
Bell Hit 39 home runs for the Pittsburgh Pirates in 2019 and participated in the home run derby. In his first season with the Nats, he batted .261 with 27 home runs and 88 runs batted in. Bell will be a center of a transitional period for the franchise as he hits behind superstar Juan Soto.
8. Marcus Stroman
Team: Chicago Cubs
Stroman is a 5'8", 180-pound starting pitcher with a repertoire of pitches that includes a four-seam fastball, a 93 mile per hour two-seam fastball, and a 90 mile per hour cutter. These power pitches make up for his lack of height on the mound and he is a 207 Gold Glove winner.
7. Marcus Semien
Team: Texas Rangers
Semien came to Texas from the Toronto Blue Jays coming off a career year when he finished third in the AL MVP voting. Last season Semien hit 44 home runs in a season by a second baseman, and he also won the Gold Glove and Silver Slugger awards. The Rangers signed him to a seven-year, 175 million dollar contract in the offseason.
6. Andrew McCutchen
Team: Philadelphia Phillies
McCutchen is a five-time All-Star and the 2013 National League MVP. McCutchen was the face that brought relevancy back to a perennially losing franchise in the Pittsburgh Pirates. He is the best baseball player that they have had since Barry Bonds.
5. Byron Buxton
Team: Minnesota Twins
Buxton is a former gold glove winner that has a knack for being good at stealing bases. He has a streak during the 2018 and 2019 seasons where he stole 33 consecutive bases. He was the American League Player of the Month for April 2021 when he hit .42 with 8 home runs and 14 RBIs.
4. Aaron Judge
Team: New York Yankees
Judge has battled some injuries the last couple of years, but he is one of the most feared power hitters in baseball. When he was healthy in 2021, he hit 39 homers with 98 runs batted in on a .287 average which is exceptional for a power-hitting right fielder.
3. Giancarlo Stanton
Team: New York Yankees
Stanton is a former league MVP that had a bounce-back 2021 season with a .273 batting average with 35 home runs and 97 runs batted in. Judge and Stanton are the heart of the Yankees order.
2. Tim Anderson
Team: Chicago White Sox
Anderson is one of the best shortstops in the American League and the centerpiece of the White Sox resurgence. He won a Silver Slugger in 2020 and a batting title in 2019 and at 28 years old he is just hitting his prime.
1. Mookie Betts
Team: Los Angeles Dodgers
Mookie Betts is a five-time All-Star, two-time World Series champion, the 2018 American League Most Valuable Player award winner, and won a batting title in the same season. I spoke about Betts in an article a couple of years ago when he got traded from the Boston Red Sox saying that is one of the worst trades that a team has made this decade and Betts proved me right. 
He has splits of .292 for his batting average, an on-base percentage of .366, and a slugging percentage of .562 with 16 home runs, 39 runs batted in, and ten stolen bases in a covid shortened 60 game regular season. 
Betts showed his defensive prowess in the National League Championship Series against the Atlanta Braves when he made web gems in three consecutive games in critical moments to help the Dodgers get to the World Series. Betts hit a home run in a series-clinching Game 5. Betts also hit eight doubles that postseason.
Betts proved his greatness to the rest of the league by being the missing piece to the Dodgers who came up short of their ultimate goal despite winning seven consecutive division titles and two league pennants. Betts will be looked at as a legend for life with the Dodger Blue faithful.
Last season he battled injuries playing in only 122 games with back and shoulder injuries and only hit .24 with 23 home runs and 64 RBI, but when healthy the 29-year-old is one of the best five-tool players in baseball and a perennial MVP candidate. Betts at this point is trying to compile the numbers necessary for induction into Cooperstown when he retires.
Follow me on Twitter @bwalkerdadon
How would you rank these African American players of 2022? Rank below to be added in the Power Rankings and to have a chance to win a gift card to LAZADA, Amazon, Fanatics.com, or more that is specific to you. Join the contest by ranking below. 
Related Links: 
POPULAR POSTS
Thank you
Your email has been successfully subscribed.
Sorry, there are no polls available at the moment.