MLB Top 10 Third Basemen Rankings 2021
Ranking the best Third Basemen of the 2021 Major League Baseball season with players such as Justin Tuner, Nolan Arenado, Manny Machado, and more. At the end of the article rank your Top 10 Third Basemen.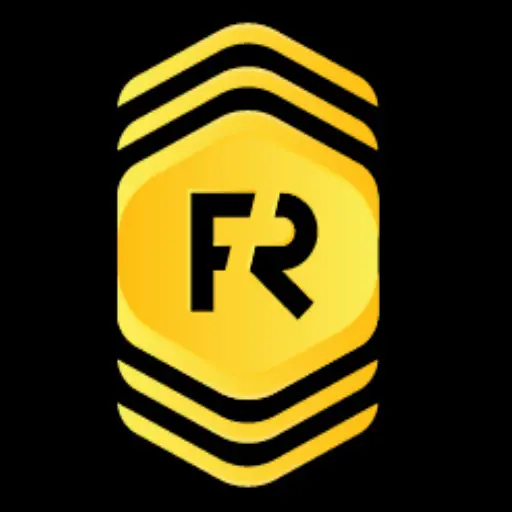 By Test User | August 5, 2021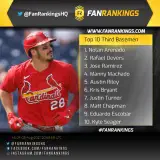 (Don't forget to rank your Top 10 Third Basemen at the end of this article for a chance to win a $50 gift card or the equivalence of this amount of your country)
The hot corner is one of the most difficult positions to play and one that produces a ton of talent around the game of baseball. A position that included greats like Brooks Robinson and Mike Schmidt to the current crop of talented stars to include guys like Nolan Arenado, Kris Bryant and Rafael Devers. While the list is loaded with veterans, the list of top third baseman's also include some bright young stars including Devers as well as Austin Riley.
As you look around Major League Baseball, the third base position is loaded with talent making it difficult to rank the Top 10 MLB Third Baseman in 2021. A group that has shown their ability to put together big time MLB seasons at the plate while also showcasing their ability to field the position. With that said, here is our list of the Top 10 MLB Third Basemen in 2021.
Top 10 Third Basemen
Kyle Seager
Team: Seattle Mariners
A few different names could have made the list at the number top spot but it is hard to not put Kyle Seager in the Top 10 MLB third baseman list. 
Seager who is 33 years old, has nine 20 plus home runs seasons including this year with his only two seasons coming in his rookie season in 2011 and last season during the pandemic shortened season. Seager is batting just .221 this season but has 17 doubles and 22 home runs to go along with 65 runs batted in. 
Eduardo Escobar
Team: Milwaukee Brewers
Another veteran that continues to put up big offensive numbers at the third base position is Eduardo Escobar who like a few others heard his name called before the trade deadline. 
The former Arizona Diamondbacks infielder is batting .242 this season with 14 doubles, 23 home runs and 66 runs batted in. In his career, Escobar has posted at least 20 home runs in four of the last five seasons including a strong 2019 season where he finished with 35 home runs, 48 doubles and 118 runs batted in. Now Escobar has a chance to help the Milwaukee Brewers make a run in the NL playoffs this season.
Matt Chapman
Team: Oakland A's
Despite his struggles in 2021, Matt Chapman is one player you can't look past as one of the Top 10 MLB third baseman. Chapman who is hitting just .216 this season has shown his ability to hit for power posting 11 doubles, three triples and 14 home runs this season. 
Over his career, the Oakland A's star has been one of  the best defensive third baseman while also showing back in 2019 he can put up big numbers posting 36 doubles to go with 36 home runs and 91 runs batted in. 
Justin Turner
Team: Los Angeles Dodgers
While being the oldest player on our list Justin Turner continues to produce at a high level for the Los Angeles Dodgers this season and continues to rank as one of the best players at his position. Turner, who has been a key member of the Dodgers success over the years, helped lead the team to the 2020 World Series and made his second NL All-Star team this season. 
In 100 games this season, Turner has 16 doubles to go with 20 home runs and 65 runs batted in while posting a .297 batting average. Turner ranks in the top 10 among all third baseman in hits, home runs, runs batted in while leading all third baseman with a .297 batting average.
Kris Bryant
Team: San Francisco Giants
Kris Bryant the former NL MVP and Chicago Cubs All-Star comes in at number six edging out the four names just behind him on this list. Bryant who is 29 is batting .267 this season with 19 doubles, 19 home runs and 52 runs batted in. 
The former Cubs star was traded to the San Francisco Giants before the 2021 MLB trade deadline, now gives the Giants a talented third baseman who not only can hit but also play a solid defense at the hot corner.  
View this post on Instagram
Follow @fanrankings to stay up to date
---
Austin Riley
Team: Atlanta Braves
One name that might surprise many to be this high on the list is the Atlanta Braves young third baseman Austin Riley. Riley, who just turned 24 in May, is putting together his best season in his young career batting .290 with 107 hits, 18 doubles, 22 home runs and 63 runs batted in. 
Much of his success has come over the past 30 games as Riley has been one of the hottest hitters in baseball picking up 10 home runs and 30 runs batted in over 111 total at bats. Riley, who in his third season in the bigs, posted 18 home runs in just 80 games as a rookie back in 2019 before hitting eight last season.
Manny Machado
Team: San Diego Padres
Once regarded as possibly the best overall third baseman, Manny Machado continues to be a top tier player among the position in 2021. 
The former third overall pick has been red hot over the past month batting .343 over his last 102 at bats with 35 hits, eight home runs to go along with 26 runs and a .417 on base percentage. Through 100 games this season, Machado has 21 doubles, 20 home runs and 75 runs batted in while helping the San Diego Padres to compete for the NL West crown.
Jose Ramirez
Team: Cleveland Indians
A name that continues to be one of the best third baseman in all of baseball is the Cleveland Indians Jose Ramirez. Ramirez, who is in parts of his ninth MLB season in the Majors, is putting together another strong campaign batting .253 with 19 doubles, 22 home runs and 62 runs batted in through his first 94 contests. 
The 20 plus home runs this season marks the fourth time in his career with at least 20 while hitting 17 last season in just 58 games. Over his career, Ramirez has made three All-Star teams, won three Silver Slugger awards and posted a 30-30 season in 2018. 
Rafael Devers
Team: Boston Red Sox
The long list of options to come in behind our top option not only include Rafael Devers but also Manny Machado, Jose Ramirez and Kris Bryant. Nonetheless it is hard to look past the Boston Red Sox third baseman. Devers, who is just 24 years of age, leads all third baseman's in hits, doubles, home runs and runs batted in.
 Prior to the shortened 2020 MLB season, Devers was coming off a career year batting .311 with 54 doubles, 32 home runs and 115 runs batted in. With this type of production it is hard not to imagine the Red Sox star near or at the top of all third baseman. 
Nolan Arenado
Team: St. Louis Cardinals
The game of baseball is filled with a ton of talented third baseman but the one name that comes at the top of many lists is the St. Louis Cardinals All-Star Nolan Arenado. Arenado, who spent his first eight MLB seasons with the Colorado Rockies, continues to put up big time offensive numbers. 
Through his first 102 games this season, Arenado has 27 doubles to go with 20 home runs and 62 runs batted in. That production helped Arenado make his sixth MLB All-Star team this season. In addition to the All-Star appearances, Arenado has won four Silver Slugger awards, led the NL in home runs three times and runs batted in two times. 
Along with the bat, Arenado is one of the best defensive third baseman in all of baseball winning eight straight gold glove awards prior to the 2021 MLB season. 
How would you rank these Third Basemen? Rank below to be added in the Power Rankings and to have a chance to win a gift card to LAZADA, Amazon, Fanatics.com, or more that is specific to you. Join the contest by ranking below. 
Related Links: 
POPULAR POSTS
Thank you
Your email has been successfully subscribed.
Sorry, there are no polls available at the moment.