MLB Top 10 Shortstop Rankings – Fernando Tatis Jr is the best in the game
Where Fernando Tatis Jr., Trea Turner, Carlos Correa, and more rank amongst the best Shortstops in 2021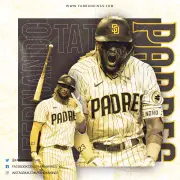 (Don't forget to rank your Top 10 Shortstops at the end of this article for a chance to win a $50 gift card or the equivalence of this amount of your country)
The game of baseball has been blessed to have a long list of stars to play the shortstop position over the course of the game's history. The same is still true in 2021, as Major League Baseball is filled with a long list of talented shortstops that take to the MLB diamond night in and night out. The group of the Top 10 MLB shortstops is loaded with talent that includes some of the game's top defensive stars, some of the game's top overall players and even some of the best hitters in all of baseball. 
From proven All-Stars stars such as Francisco Lindor, Javier Baez, Carlos Correa and Xander Bogaerts to game changing young talent such as Fernando Tatis and Bo Bichette. The overall feel for the shortstop position is loaded from the top to bottom. Here is our list of the Top 10 MLB shortstops in 2021.
Top 10 MLB Shortstops
Tim Anderson
Team: Chicago White Sox
Coming in at number 10 and just ahead of Brandon Crawford is the Chicago White Sox shortstop Tim Anderson. Anderson, who ranks third in batting average (.309) has slowly emerged as an everyday star for the White Sox.
This season Anderson has posted a .309 average to go along with six home runs, 18 doubles and 14 stolen bases. Anderson made his first All-Star game this season to add to his resume that includes both an AL batting champion crown in 2019 and a silver slugger award in 2020. 
Dansby Swanson
Team: Atlanta Braves
Another name on this list that can do just about everything is the Atlanta Braves star Dansby Swanson. Swanson who made his debut back in 2016 is known for being an all-around good player who can play the position well and hit for both power and average.
This season, Swanson is putting together another great year recording 20 doubles to go with 15 home runs and 40 runs batted in.
Javier Baez
Team: Chicago Cubs
The Chicago Cubs star has put together a brilliant start to his career helping to lead the Chicago Cubs to a World Series title in 2016. Since arriving at the MLB level, Baez has made two All-Star teams, won a gold glove award, a silver slugger award, led the NL in runs batted in and won the NLCS MVP.
This season Baez has posted a .777 OPS to go along with a .493 slugging percentage while recording 21 home runs to go with 56 runs batted in.
Bo Bichette
Team: Toronto Blue Jays
A name that will continue to climb up the list of the top 10 MLB shortstops is the Toronto Blue Jays young star and son of former big leaguer Dante Bichette, Bo Bichette.
Bichette who is just 23 years old is putting together a terrific first full season at the MLB level batting .293 over his first 358 at bats this season while hitting 16 home runs, driving in 57 runs and stealing 20 bases. While his teammate is stealing the attention this season, Bichette continues to develop in one of the best all-around ball players in the game. 
Trevor Story
Team: Colorado Rockies
Yes, Trevor Story benefits from playing in the hitter friendly ballpark at Coors Field but that shouldn't disqualify him from the list of the Top 10 MLB shortstops. Since arriving at the Majors in 2016, Story had four straight 20 plus home run seasons before the shortened 2020 MLB season.
Over the course of his first four seasons, Story had 123 home runs to go with 347 runs batted in while ranking near the tops of both categories among all shortstops while being the fastest shortstop to reach the 100 home run mark.
In addition, Story has shown over his career he can hit for average while also showing some speed on the base path.  
View this post on Instagram
Follow @fanrankings to stay up to date
---
Francisco Lindor
Team: New York Mets
While a name that might get left off some lists based on his slow start but who clearly earns a nod on this list is the New York Mets Francisco Lindor. After being acquired by the Mets during the off-season Lindor has struggled at times this season despite posting 11 home runs to go with 36 runs batted in.
Despite all of this, it is hard not to include Lindor in the top 5 after ranking near the tops in all of baseball among shortstops from 2017 to 2019 in doubles, home runs and stolen bases. Look for the Mets shortstop to bounce back down the road and return to his old form. 
Xander Bogaerts
Team: Boston Red Sox
One name on this list that is as consistent as any player on this list since arriving at the MLB level back during the 2013 MLB season is the Boston Red Sox star Xander Bogaerts. Bogaerts, who made his debut at the age of 20, has been a staple in the Red Sox lineup at shortstop while showing his ability to hit for average and power.
In his best season in 2019, Bogaerts smashed 33 home runs to go along with 117 runs batted in. Through 85 games this season, Bogaerts is hitting .321 to go along with 15 home runs, 51 runs batted in and 27 doubles. Over his young career, Bogaerts has made three All-Star teams, won two World Series titles and taken home three silver slugger awards. 
Carlos Correa
Team: Houston Astros
All Carlos Correa has done since arriving in the Majors is produce both at the plate and in the field. The Houston Astros star helped the team win a World Series while seeing him become the face of the organization both on and off the field.
That success has continued for Correa this season as he ranks seventh in home runs (15), fifth in runs batted in (52), first in walks (47) and first in on base percentage (.385) among all shortstops in 2021. Correa is a two time All-Star, World Series Champion and took home the AL Rookie of the Year award back in 2017. 
Trea Turner
Team: Washington Nationals
The debate could be made for a few of the shortstops listed above but it is hard to look past Trea Turner. The Washington Nationals All-Star is as good of a hitter as any in the game, ranking second among all shortstop with a .318 batting average heading into the Mid-Summer Classic.
Turner, who tied the record with the most cycles hit per batter (3), can hit for both average and power. In addition to batting Turner is as good as any fielder in baseball while also showing his ability to steal a bag when needed. 
Fernando Tatis Jr.
Team: San Diego Padres
Despite being just 22 years of age, the San Diego Padres star shortstop Fernando Tatis Jr. is arguably the best shortstop in all of baseball if not the top overall player in the game. The 22 year old shortstop is looking to complete his first full season at the Major League Level after getting called up late in 2019 and losing half of a season due to COVID-19.
Despite that, Tatis hit 22 home runs in just 84 games in 2019 and 17 home runs in 59 games last season. The success continues this year as he has 28 home runs at the MLB All-Star game while also driving in 60 runs and stealing 20 bags. Tatis leads all shortstops in home runs, runs batted in and stolen bases.
How would you rank these Shortstops? Rank below to be added in the Power Rankings and to have a chance to win a gift card to LAZADA, Amazon, Fanatics.com, or more that is specific to you. Your Fan Rankings will be added to our Power Rankings as well. Join the contest by ranking below. 
Related Links: Top 10 Left Fielders, Top 10 Right Fielders, Top 10 Center Fielders
POPULAR POSTS
Thank you
Your email has been successfully subscribed.
Sorry, there are no polls available at the moment.