MLB Top 10 Second Basemen Rankings 2021
Ranking the best Second Basemen of the 2021 Major League Baseball season with players such as Ozzie Albies, David Fletcher, Jake Cronenworth, Jose Altuve, and more. At the end of the article rank your Top 10 Second Basemen.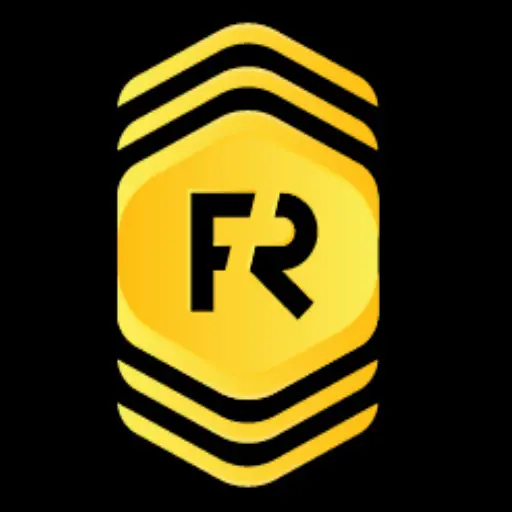 By Test User | July 29, 2021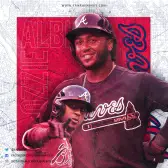 (Don't forget to rank your Top 10 Second Basemen at the end of this article for a chance to win a $50 gift card or the equivalence of this amount of your country)
One position that continues to produce top tier talent across Major League Baseball is second base. While second baseman might get overlooked by many and not rank as high as some of the other premier talented positions such as center fielders, first baseman or shortstop, production from the position ensures additional offensive production from a position once known more for their defensive abilities and speed.

That is the case no more and the offensive trends from the second baseman in 2021 has seen an increase in production that includes both home runs and runs batted in. The big question now is who is worth being considered one of the Top 10 MLB Second Basemen in 2021? A list that includes guys such as Jose Altuve, Chris Taylor, Ozzie Albies and Marcus Semien just to name a few of them. 
Top 10 Second Basemen
David Fletcher
Team: Los Angeles Angels
Slotting in the top 10 MLB Second Baseman was a difficult challenge with a few names failing to land a spot while others having the potential to be either higher or lower among the list. That said, the 27 year old Los Angeles Angels second baseman has put together a solid season in 2021. Through his first 378 at bats, Fletcher is batting .304 with a .711 OPS to go along with 55 runs scored and 115 total hits. While Fletcher hasn't shown the power as some of the other top second baseman on this list, his overall production is hard to look past. Fletcher ranks second in total hits and third in batting average among second baseman.
Jonathan India
Team: Cincinnati Reds
A new name trending among all second baseman is the Cincinnati Reds young star Jonathan India. India who is just 24 years of age is in his first season in the Major Leagues and has shown his potential for the Reds. Over his first 89 games at the MLB level, India has 82 hits, 13 doubles, eight home runs and 38 runs batted in. In addition to those numbers, India has racked up 48 walks while helping him to produce a .404 on base percentage and a solid .823 OPS. The Reds second baseman is ranked fifth in OPS, first in walks and sixth in batting average among his peers playing the same position.
Jean Segura
Team: Philadelphia Phillies
After missing some time this season, Jean Segura is back on track and continues to be one of the top producing second baseman in baseball. Through his first 72 contests, Segura is slashing .312 with 88 hits to go along with 16 doubles, six home runs and 33 runs driven in. Despite missing time, Segura has produced when on the diamond this season. When healthy, Segura continues to be an offensive force at the position.
Adam Frazier
Team: San Diego Padres
One name that saw his ranking improve from the start of the season to now is the new San Diego Padres second baseman Adam Frazier. Frazier, who made his first All-Star team in 2021 while playing for the Pittsburgh Pirates, was traded to the Padres after the All-Star break. Frazier has gotten off to a great start in 2021 leading all second baseman in batting average with a .324 mark and hitting 125. Now Frazier will join a talented roster that also includes the top MLB shortstop and some other solid talent. In addition, Frazier has 28 doubles, 58 runs scored and 35 walks in 386 at bats this season. 
Jake Cronenworth
Team: San Diego Padres
Coming in just ahead of his newly acquired teammate is Jake Cronenworth who has manned 85 games this season for the San Diego Padres at second base. While one of these two teammates will find a new position, currently they both rank within the top 10 second baseman in MLB. Over his last 30 games, Cronenworth is batting .281 with 13 walks, 32 hits, six home runs and 19 runs batted in. This success has helped the 27 year old second baseman to bat .275 on the year with 102 total hits, 13 home runs and drive in 40 runs. 
View this post on Instagram
Follow @fanrankings to stay up to date
---
Whit Merrifield
Team: Kansas City Royals
The Kansas City Royals speedy second baseman continues to be one of the games top threats at the position and one of the best weapons in all of baseball. In his first 390 at bats this season, Merrifield has picked up 106 hits including 23 doubles, two triples and eight home runs while driving in 53 runs. In addition, Merrifield leads all second baseman and all of Major League Baseball with 25 stolen bases. His ability to get on base opens up his chances to score as Merrifield has the ability to swipe a base and open up scoring chances for his teammates. 
Chris Taylor
Team: Los Angeles Dodgers
Next up on the list of the Top 10 MLB second baseman is the Los Angeles Dodgers Chris Taylor. While he lands at number four, Taylor could easily be slotted in at one of the other top four spots. The Dodgers second baseman ranks in the top 10 in nearly every offensive category among second baseman including hits, runs scored, home runs and runs batted in. On the year Taylor is batting .284 with a .877 OPS to go along with 95 hits, 16 home runs and 55 runs batted in. Over his last seven games, Taylor is batting .414 with 12 hits, five home runs and six runs batted in. 
Marcus Semien
Team: Toronto Blue Jays
Despite landing at number three, Marcus Semien can arguably be debated as the top second baseman in all of baseball based on his production at the plate. The Toronto Blue Jays veteran is putting together one of his best seasons in his MLB career. Through his first 389 at bats this season, Semien has 107 hits to go along with 24 doubles, 24 home runs and 62 runs batted in. His production at the plate has him ranked first in home runs, second in runs batted in, third in hits and second in OPS among all second baseman in MLB. 
Jose Altuve
Team: Houston Astros
A household name among the top MLB second is the Houston Astros All-Star Jose Altuve. Altuve, who made his seventh All-Star game in 2021, has put together a story book career winning a league MVP in 2017, an ALCS MVP in 2019 and a World Series title. In Addition, Altuve has five silver slugger awards, one gold glove, three batting titles and led all of baseball in stolen bases. His production at the plate has continued this season as he is batting .271 with 23 home runs and 59 runs batted in over 358 at bats. 
Ozzie Albies
Team: Atlanta Braves
When looking at which second baseman should be ranked number one, the debate could be made for Taylor, Semien and Altuve. However, Albies ability to hit along with his strong defensive abilities and speed incorporated with him being just 24 years old lands him atop the list. Entering 2021, Ablies put together back to back 24 home run seasons in 2018 and 2019 before the shortened season limited him to just 6 in 29 contests last season. His production has returned this season as he is hitting .259 over 382 at bats this season while producing 16 home runs, 30 doubles, five triples and 66 runs batted in. Albies ranks first in doubles, triples and runs batted in among all second baseman. 
How would you rank these Second Basemen? Rank below to be added in the Power Rankings and to have a chance to win a gift card to LAZADA, Amazon, Fanatics.com, or more that is specific to you. Join the contest by ranking below. 
Related Links: Top 10 Left Fielders, Top 10 Right Fielders, Top 10 Center Fielders ,Top 10 Shortstops, MLB Top 10 First Basemen
POPULAR POSTS
Thank you
Your email has been successfully subscribed.
Sorry, there are no polls available at the moment.