MLB Top 10 Catcher Rankings 2021
Ranking the best Catchers of the 2021 Major League Baseball season with players such as J.T. Realmuto, Salvador Perez, Yadier Molina, and more. At the end of the article rank your Top 10 Catchers.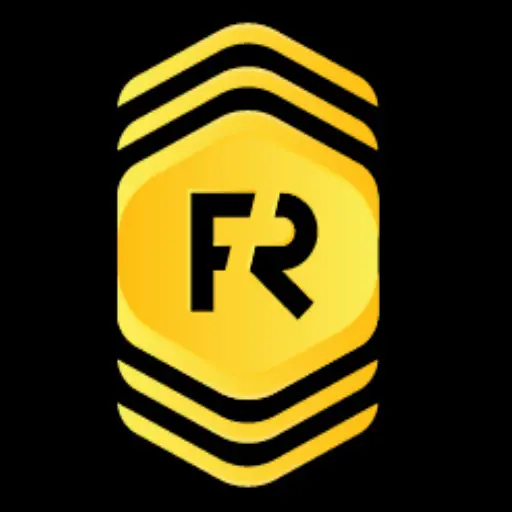 By Test User | September 5, 2021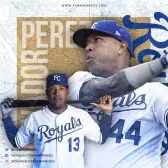 The flow of a baseball game is built around the success of any good catcher and his ability to handle the pitching staff while also being a valuable offensive threat for his team. Over the course of history we have seen many great catchers who were great both defensively and offensively while others were great either at catching or hitting. The case for the current Top 10 MLB Catchers in 2021 can do it all from handling a pitching staff to being some of the gamers top hitters. 
At the front of the list includes the likes of Salvador Perez from the Kansas City Royals, J.T. Realmuto from the Philadelphia Phillies, Mike Zunino of the Tampa Bay Rays, Will Smith of the Los Angeles Dodger, Wilson Contreras of the Chicago Cubs and Buster Posey of the San Francisco Giants. With that said, here is our list of the Top 10 MLB Catchers in 2021.
Top 10 MLB Catchers
Yadier Molina
Team: St. Louis Cardinals
One of the best catchers in the game of baseball since his arrival in 2004 is the potential future Hall of Famer Yadier Molina. Molina, who has been an anchor in the St. Louis Cardinals lineup, continues to produce in 2021. Through his first 366 at bats this season, Molina is batting .251 with eight home runs, 16 doubles and 51 runs batted in. In addition to at the plate, Molina is one of the best defensive catchers in the game of baseball. 
Gary Sanchez
Team: New York Yankees
Just 28 years of age, the New York Yankees catcher Gary Sanchez has seen his production rise up and down between the number one and ten spots among the Top 10 MLB Catchers in his somewhat young career. Sanchez, who has two 30 plus home run seasons, is putting together a solid 2021 MLB campaign through his first 94 games played this season. 
While he struggles to get his batting average to rise (.213), Sanchez has posted a .320 on base percentage picking up 45 walks while hitting 13 doubles, one triple, 18 home runs and 43 runs batted in. Only thing holding Sanchez from a higher spot is a low batting average. 
Release the Kraken Sánchez bat flip in slow-mo is absolutely beautiful. #GarySánchez #SquadUp pic.twitter.com/njGr22XvZk

— G.T Darren Klein (@Grunttalksmlb) September 1, 2021
Yasmani Grandal
Team: Chicago White Sox
Possibly one of the hottest catchers in all of baseball, the Chicago White Sox star is batting .302 over his past 30 games with 11 home runs to go with 30 runs batted in. Over his last seven games, Grandal has a .476 batting average to go with four home runs and 12 runs batted in. 
His production of late has helped increase his season total to 18 home runs, 49 runs batted in and 48 runs scored. Through his first 198 at bats this season, Grandal has posted a 408 on base percentage. When healthy Grandal is one of the top catchers in all of baseball. 
Christian Vazquez
Team: Boston Red Sox
One name that might get overlooked because his lack of true offensive numbers is the Boston Red Sox catcher Christian Vazquez. Vazquez is a stellar defensive catcher which makes up for his offensive numbers and is great at handling a pitching staff. 
This season, Vazquez is hitting .256 on the year with 18 doubles, six home runs, 41 runs batted in while posting a .309 on base percentage. Prior to the shortened 2020 MLB season, Vazquez was coming off a 26 double and 23 home run campaign.
Christian Vazquez ties it with his sixth home run of the year. #DirtyWater | #RedSox

— Jamie Gatlin (@JamieGatlin17) September 2, 2021
Mike Zunino
Team: Tampa Bay Rays
A former top prospect of the Seattle Mariners, Mike Zunino is slowly turning into a solid catcher at the major league level. Over his last 87 at bats, Zunino has nine home runs to go, 15 runs batted in while posting a .343 on base percentage. Through his first 90 games this season, Zunino has posted a career high 27 home runs while driving in 51 runs batted in to go along with 56 runs batted in.
Buster Posey
Team: San Francisco Giants
At the five hole is the former NL MVP and seven time All-Star Buster Posey of the San Francisco Giants. Much like Molina, Posey is an aging veteran who continues to produce at a high clip for the Giants while also continuing to be a great mentor for the younger Giants as well as their pitching staff. 
Through his first 310 at bats this season, Posey is hitting .303 with an on base percentage of .395 and a .898 OPS. Over that stretch, Posey has hit 16 home runs to go with 42 runs batted in while helping the Giants to the best record in all of Major League Baseball. While he might not be the top catcher in baseball like he was a few years back, he is still in the top ten among all MLB catchers.
View this post on Instagram
Swipe for best Catcher Fan Rankings and follow @fanrankings to stay up to date
---
Will Smith
Team: Los Angeles Dodgers
The 26 year old Los Angeles Dodgers catcher continues to show promise since making his debut in 2019. In a limited stretch, Smith hit 15 home runs and drove in 42 runs while appearing in just 54 runs. Last season, Smith saw his batting average and on base percentage rise to career highs. That success has continued this season as Smith has 22 home runs in his first 345 at bats this season while driving in 65 runs. In addition, Smith has 15 doubles, 59 runs scored and has picked up 49 walks. 
Willson Contreras
Team: Chicago Cubs
Arguably a number one contender, Willson Contreras might be the game's best defensive catcher while providing the Chicago Cubs with a legitimate hitting option at the plate. While his batting average has dropped to just .226 over his first 104 games, Contreras continues to be patient at the plate picking up 43 walks while posting a .333 on base percentage. While his walks continue to be consistent, Contreras has shown power as well hitting 15 doubles and 17 home runs this season over 345 at bats. 
J.T. Realmuto
Team: Philadelphia Phillies
The most prized possession free agent prior to the start of the 2021 MLB season, J.T. Realmuto elected to return to the Philadelphia Phillies on a five year $115 million dollar contract. Realmuto who is just 30 years of age is one of the game's top players and his production has continued this season. 
Through his first 375 at bats this season, Realmuto is batting .264 with 14 home runs and 58 runs batted in. Over his last 111 at bats, Realmuto has picked up 28 at bats to go along with four home runs and 19 runs batted in while picking 11 walks. In his career.
Salvador Perez
Team: Kansas City Royals
Rounding out the top 10 MLB Catchers in 2021 is the Kansas City Royals All-Star, World Series MVP and five time gold glove winner Salvador Perez. When healthy, Perez has shown his talent and his abilities, picking up three Silver Slugger Awards to go with the gold gloves and seven appearances on the AL All-Star team. 
Perez is putting together his best season in the majors batting .273 on the year with 64 runs batted in a league high 38 catchers among all catchers to go with the fourth most runs batted in (94) among all players in baseball. In addition, Perez ranks at the top or near the top among all catchers in hits, runs, doubles, home runs and runs batted in. With this type of production, Salvador Perez lands at the top of the Top 10 MLB Catchers in 2021. 
How would you rank these Catchers? Rank below to be added in the Power Rankings and to have a chance to win a gift card to LAZADA, Amazon, Fanatics.com, or more that is specific to you. Join the contest by ranking below. 
Related Links: 
POPULAR POSTS
Thank you
Your email has been successfully subscribed.
Sorry, there are no polls available at the moment.