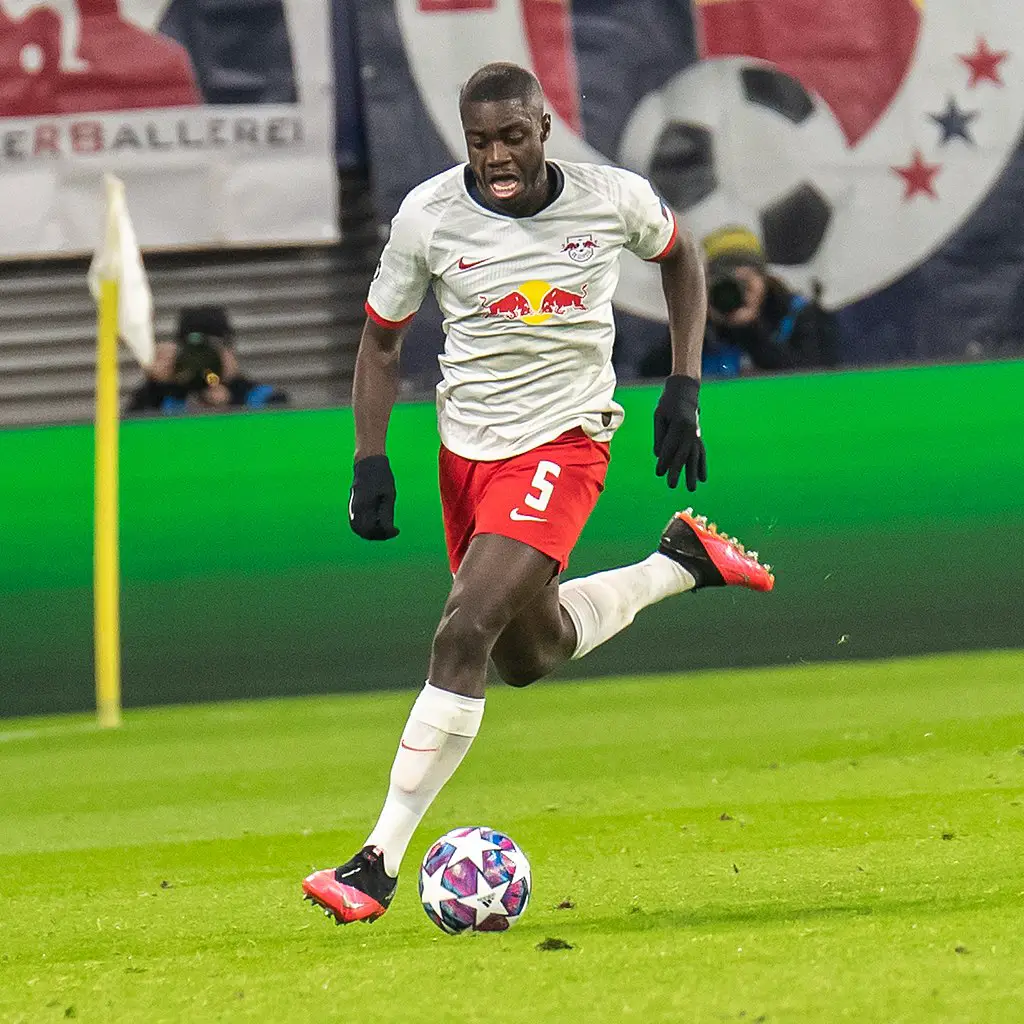 [Related: Inaugural Midfielders Fan Rankings | Inaugural Forwards Fan Rankings]
Strikers get most of the plaudits in football and sometimes midfielders share the praises too, however, it is usually difficult to see defenders being given high praises for their performances.
However, with Virgil van Dijk's signing transforming Liverpool into a title-winning machine, people are now paying attention to the impact a good defender can make on a team.
This season has seen a number of defenders prove their worth again and in this article, we would look at the top ten defenders in the world during this campaign.
10. Presnel Kimpembe, PSG, Ligue 1
Kimpembe has been one of the best players in France and his accent to the top of the game has been an amazing one.
The young Frenchman has been so good that PSG can afford to lose Thiago Silva this summer despite the pedigree of the Brazilian.
At 24, he has already won the World Cup among many trophies for his club and country.
Whoscored rates him an average of 7.04 from 24 games this season and he would look to help PSG win the Champions League before the season ends.
9. Leonardo Bonucci, Juventus, Serie A
Bonucci is one of the unsung heroes of the current Juventus side that has dominated the Italian game for a very long time now.
The Italian on his day can stop any attacking play from making an impact. He is good on the tackle, in the air, and knows how to pick out a teammate with the right pass.
He was sold to AC Milan after falling out with his last manager, but he was inevitably bought back by the Old Ladies to continue his fine showing with them.
His average rating in Whoscored is 6.85 from 34 games in all competitions this season.
8. Sergio Ramos, Real Madrid, La Liga
Sergio Ramos is already 34-year-old but the Spaniard, on his day, remains inside the top three of the world's best defenders.
He has won practically everything a footballer can win, and he is helping Real Madrid to challenge Barcelona for this season's La Liga crown.
Madrid hasn't had the best of seasons in the Champions League, but their pedigree is there to see.
Ramos has remained an ever-present in Zinedine Zidane's starting XI and he has played 33 games for Madrid this season, scoring 7 goals and he has earned an average rating of 6.94, according to Whoscored.
7. Dayot Upamecano, RB Leipzig, Bundesliga
Dayot Upamecano is one of the most sought-after defenders this season ahead of the transfer window. If the Frenchman doesn't sign a new RB Leipzig deal, he would be heading to another top side in the summer.
It is clear to see why there is such a scramble for his signature despite the fact that clubs won't have so much money to spend in the next transfer window.
The young Frenchman has played 35 games for RB Leipzig this season and he has earned an average rating of 7.14, according to Whoscored.
6. Kalidou Koulibaly, Napoli, Serie A
Kalidou Koulibaly remains one of the world's best defenders and if the Senegalese was playing for a bigger team, he would be challenging for titles and for the Champions League.
Nevertheless, he has continued to show his quality in a Napoli side that has continued to struggle as they look to become one of the top Italian teams.
The 26-year-old has played 20 games for Napoli this season before the Italian and European league campaigns were suspended. He showed his class by earning an average rating of 7.05 by Whoscored.
5. Harry Maguire, Manchester United, Premier League
Sometimes it takes the signing of one player to make an already good team an even better one and that is what has happened with Manchester United after they signed Harry Maguire.
The Englishman was signed for a huge transfer fee, but he is repaying the club's faith in him.
He is one of the last pieces of the puzzle at Old Trafford and his transfer has made the team looked primed for success.
Maguire's assuring presence at the back for Manchester United has been hugely important as he has played 41 times for them across competitions, earning an average rating of 7.17 on Whoscored.
4. Çağlar Söyüncü, Leicester City, Premier League
Soyuncu is perhaps one of the most underrated defenders in the Premier League at the moment, but the recent rumours that Manchester City wants to sign him would have made people to take more notice of him.
The Turkey international is at the heart of Leicester City's stunning campaign under Brendan Rodgers and his presence has been important for them as they seek a return to the Champions League.
The 24-year-old has played in 28 league games for the Foxes, earning an average rating of 7.09.
3. Raphael Varane, Real Madrid, La Liga
Raphael Varane doesn't get the credits that he deserves, no thanks to his more recognisable teammate, Sergio Ramos.
But the French World Cup winner remains a solid defender, and on most occasions, he has been more reliable for Real Madrid than Sergio Ramos.
Good on the tackle and so difficult to beat on the ground and in the air, Varane has continued to impress this season and his fine showing for Madrid has seen him play 30 games for them this season. He has earned an average rating of 6.94 in those games.
2. Joe Gomez, Liverpool, England
Joe Gomez is arguably the best English defender at the moment. Most people would say he is doing that well because he is playing alongside Virgil van Dijk, make no mistake, he actually makes van Dijk better.
Liverpool was struggling to keep clean sheets this season when van Dijk was partnered with other centre backs at the club, but when Gomez got his chance, the Reds went on a long run of clean sheets.
It's easy to see why he isn't so appreciated because van Dijk gets most of the credit, but Gomez's impact this season is undeniable.
The 23-year-old has played 33 games for Liverpool this season, earning an average rating of 6.87 on Whoscored.
1. Virgil van Dijk, Liverpool, England
Virgil van Dijk is the player that transformed Liverpool from the nearly team into the serial winners they have become this past two years.
The Reds had a long-standing problem at the back before they broke the transfer record for a defender to land the former Southampton man.
He has since helped them to win the Champions League, European Super Cup, Club World Cup and they would soon win the Premier League. What a signing he has been. He has played 40 games for Liverpool this season, earning an average rating of 7.28 on Whoscored.
There are other defenders who we can make a case for being on this list, but these are the defenders that I think have been top class this season.
Agree or disagree? Create your own Fan Rankings and Share! Click User Rankings > Login > Football > Rankings
Follow me on Twitter: @FanRankingsHQ . Facebook: FanRankings . Instagram: @FanRankings
[Related: Inaugural Midfielders Fan Rankings | Inaugural Forwards Fan Rankings]
POPULAR POSTS
Thank you
Your email has been successfully subscribed.
Sorry, there are no polls available at the moment.