Best Football Players – October Edition 2020
The best players in the world in every position for October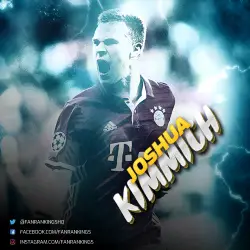 The Best players in the world in every position for October
The month of October saw a lot more football than when it first returned across Europe in September.
The Premier League and other top European league's have been in a free flow so far with no disruption because of the coronavirus pandemic.
Several players proved their worth last month, and in this article, we look at the top players in the world in each position.
Goalkeepers
Keylor Navas, PSG, Ligue 1
Navas has been one of Europe's best for a long time now after he won back to back Champions Leagues with Real Madrid.
The Costa Rican is, however, very underrated and that is why his name hardly comes to mind when some of the best goalies are mentioned.
But he has maintained a certain high level for a very long time now.
In October, he kept four clean sheets to help PSG recover from a poor start to their season to lead the French league again.
He moves from number 8 last month to number one.
Rank the best Goalkeepers here
Defenders
David Alaba, Bayern Munich, Bundesliga
Alaba has been converted from a left-back into a centre-back and the Austrian has remained reliable.
His transition has been so smooth that most people will not know that he wasn't really a natural centre-back.
He has just above six months left on his current contract, yet the club is still playing him weekly because of his fine form.
In October, he was part of the Bayern defence that kept three clean sheets and they were also unbeaten in the whole month, winning all their matches.
He moves from number two to number one in our rankings.
Rank the best Defenders here
Midfielders
Joshua Kimmich, Bayern Munich Bundesliga
Kimmich has emerged as one of the world's top players even though he can do his job unnoticed.
The German has gradually developed into one of the most reliable players in the world and he is one of the key players for Bayern Munich as they continue to dominate the European game.
In October, he played in four games, provided three assists and scored one goal for Bayern Munich.
His form for October moves him above Bruno Fernandes to become the number midfielder in the world.
Attackers
Robert Lewandoski, Bayern Munich, Bundesliga
The only reason why Robert Lewandoski is yet to win the Balon D'or is because of the presence of Cristiano Ronaldo and Lionel Messi.
The Poland international is a natural-born goal scorer and he simply cannot stop scoring.
He started the month with four goals against Eintracht Frankfurt and he went on to add five more goals before the end of the month, making a total of 9 goals in October.
His fine form sees him move to the top of the rankings for attackers ahead of Dominic Calvert-Lewin
Follow me on Twitter: @FanRankingsHQ . Facebook: FanRankings . Instagram: @FanRankings
POPULAR POSTS
Thank you
Your email has been successfully subscribed.
Sorry, there are no polls available at the moment.